Three story lines outside of the AAC Tournament
Memphis kicks off the American Athletic Conference Tournament against Tulane at 2 p.m. Thursday. They are trying to make their first NCAA Tournament since the 2013-14 season.
But there are always things associated with the Tiger basketball team besides games and tournament play. Here are three other story lines surrounding the program:
How does LSU suspending Will Wade affect Memphis? 
LSU head coach Will Wade was recruiting guard Lester Quinones heavily prior to his suspension for conversation about questionable recruiting practices. Some people assumed LSU was the favorite to land the sharpshooter before Wade's suspension was announced. 
Other schools like Maryland and Memphis have pursued the four-star shooting guard. Evan Daniels of 247Sports reported Quinones will take an official visit to Memphis this weekend. 
The Tigers could use Quinones to add 3-point shooting to a team with few consistent outside shooters. Guard Tyler Harris could use some help outside the arc next season.
Forward Trendon Watford also included LSU in his final list. It seems unlikely LSU can reel in the five-star forward. 
Trendon Watford and Kyree Walker
Duke recently entered Watford's recruitment, but Memphis remains strong, even to the point the Tigers are still the favorite to land the Alabama native. 
There is interest from Watford to take an official visit to Duke. Not that the Blue Devils don't have a shot if they are serious about Watford. Anything can happen on an official visit.
If Tigers coach Penny Hardaway landed Watford, the Tigers would have the No. 2 overall class of 2019. It'd be the first time since 2010 the Tigers brought in a class ranked that high. 
Five-star forward Kyree Walker is part of the class of 2020, but could jump to 2019. Memphis and Nevada are heavily recruiting him, but so is Arizona – although there are questions as to whether Sean Miller's situation could affect that. 
Everyone wants Walker for 2019, but they're willing to wait for 2020. He's an incredible wing talent who would give Memphis the undisputed top class of 2019. 
Making room for Walker at the moment would be tough if the Tigers were to land Quinones and Watford. But Hardaway will have scholarship woes with any combination of two players he lands unless someone like Antwann Jones, Isaiah Maurice or Victor Enoh transfers. 
Coaching carousel
The coaching carousel has the potential to explode again this offseason. Questions surround several jobs that could cause the carousel to start spinning quickly.
Not that Memphis has to worry about that with Hardaway at the helm.
This is the first time in three years the Tigers aren't affected at the head coaching position. Former head coach Tubby Smith's job status was in doubt after each of his two seasons at Memphis, and, obviously, Josh Pastner left for Georgia Tech three years ago.
Assistant coach Mike Miller is well-respected around college basketball after the job he's done under Hardaway. His name will arise for assistant and head coaching jobs. Whether or not he'd consider leaving is unknown.
Mercer announced head coach Bob Hoffman will not return next season. Since then assistant coach Sam Mitchell's name has entered the mix. He played at Mercer from 1981-85, but never returned to the university.
There's a sense Mitchell wants to coach No. 1 overall prospect James Wiseman. He'd immediately be the best big man Mitchell has coached in his tenure at Memphis. Wiseman has the potential to be the top pick in the 2020 draft.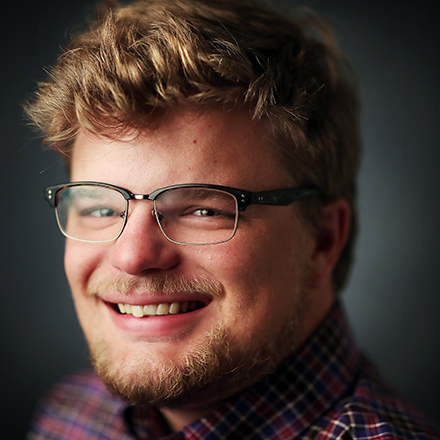 Jonah Jordan
Jonah Jordan was born and raised in Memphis, graduated from the University of Memphis and has covered the Memphis Tigers for three years. When he's not writing, he enjoys golfing and eating barbecue.
---