Homecourt advantage provides potential edge to Tigers in AAC Tourney
Eleven teams from the American Athletic Conference have arrived in the Bluff City, and the Memphis Tigers have every intention of playing miserable hosts to their opponents.
Starting with Tulane on Thursday.
The AAC tournament opens at noon with South Florida, the tournament's No. 8 seed, facing ninth-seed UConn. By halftime, the number of spectators at FedExForum should begin to increase in preparation for the fifth-seeded Tigers (19-12, 11-7 AAC) facing Tulane, the tournament's lowest seed and winless in the conference, at 2 p.m.
Some have declared the Tigers – despite their fifth seed – one of the favorites in the tournament. That is based on a 15-2 record at home with the only losses coming against nationally ranked Tennessee and Cincinnati.
"There is some pressure because we're at home," Memphis coach Penny Hardaway said. "Even though we are in fifth place, people are expecting us to be one of the favorites because of the way we played at home."
The Green Wave present the first test for what is likely Memphis' sole chance of reaching the desired goal of the NCAA Tournament. By all accounts, the Tigers need to win four straight games, including Sunday's championship, to get to the tournament by earning the conference's automatic bid.
Based on the AAC bracket, a victory over Tulane would move the Tigers into a Friday afternoon game against No. 4 seed UCF, which earned a first-round bye. Get past the Knights and there is a potential date with the top-seeded, and 11-ranked, Houston.
"One game at a time," Hardaway said. "You've just got to take each opponent for what it's worth."
Based on its record, Tulane wouldn't seem to pose much of a hurdle. The Green Wave (4-26, 0-18) not only are winless in the conference but have lost 20 straight, their last win coming Dec. 17 over Texas Southern, 77-70. But, while Memphis defeated Tulane 102-76 in Memphis on Feb. 20, the Green Wave did pose problems for the Tigers in New Orleans, Memphis escaping with an 83-79 win on Jan. 13.
"We can't overlook Tulane," Hardaway said. "We just have to protect homecourt. We don't take anybody for granted."
Caleb Daniels leads the Green Wave in scoring at a 16.8 clip, while Samir Sehic adds 12.6 points a game. Daniels averaged 21.6 points and 6.8 rebounds over the last five games, while Sehic is averaging 19.6 points and eight rebounds. He is shooting 63 percent over the same span. Daniels scored 25 points in the loss at Memphis.
When Tulane posed problems in New Orleans, it wasn't Daniels or Sehic who were the issue, but rather Kevin Zhang, who scored a season-high 25 points against the Tigers. Blake Paul had 15 points and 13 rebounds.
---
DON WADE: For top seeds, AAC tournament performance may not benefit NCAA positioning
---
Memphis, meanwhile, moves into Thursday's first-round game with momentum. After enduring a three-game losing streak spanning the end of January into early February, the Tigers have won six of their last eight – the losses coming on the road to UCF and No. 24 Cincinnati.
Senior guard Jeremiah Martin – a first-team All-Conference selection – had a stellar run down the stretch, including games of 41 points against South Florida (all in the second half) and a career-high 43 points at home against Tulane.
Martin led the Tigers in scoring with a 19.7 average, tying Temple's Shizz Alston for leading scorer in the conference.
Kyvon Davenport averages 13.2 points a game and shoots almost 50 percent. But those numbers have come in flashes of brilliance versus games where Davenport disappears. He scored 26 points against UConn Feb. 10, but has only reached double figures three times – twice with 10 points and once with 12 – since that game against the Huskies.
Martin's performance in the season's closing weeks wasn't enough to earn Conference Player of the Year honors. The AAC announced Wednesday that Cincinnati's Jarron Cumberland received that award, selected by the league's coaches.
---
DON WADE: Tigers' Martin, Temple's Alston both worthy of AAC Player of the Year
---
Whether that provides motivation for Martin or whether the comforts of home – familiar surroundings, sleeping in your own bed, etc. – most believe Memphis will benefit from the tournament being held at FedExForum. Hardaway, however, warns against overconfidence.
"Because we play well at home, people expect us to automatically win," Hardaway said. "It doesn't work that way, but it is nice to have protected homecourt. We only lost one conference game (at home)."
Guard Tyler Harris, who was selected to the AAC All-Freshman team, said after the Tulsa game – a 66-63 win for Memphis – that the victory provided momentum heading into the tournament. Hardaway emphasized to his squad that Tulsa was a must-win situation, so Memphis could keep building on hopes of running through the bracket to Sunday's championship game.
"We feel very good about (what's) coming up this week," Harris said. "Everything is going to be desperate. We're going to try and get every rebound, every loose ball, every 50-50 ball we can get. Our mindset is to just play desperate because we think we can win the tournament."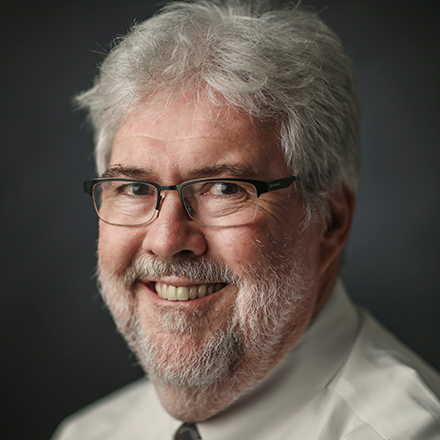 Clay Bailey
Clay Bailey, a lifelong Memphian, has worked as a reporter in the city almost four decades. He concentrated on suburban coverage. He also is a freelance sportswriter for the Associated Press.
---