Deserved better: Tigers' loss in AAC Tournament means Jeremiah Martin will end his career without playing in NCAAs
Houston senior guard Corey Davis Jr., like Memphis senior Jeremiah Martin, was one of the top five players in the American Athletic Conference this season. Unlike Martin, Davis will be playing for the AAC Tournament title Sunday after the Cougars (31-2) knocked off the Tigers 61-58 Saturday at FedExForum.
Davis also will be going to the NCAAs for the second-straight season. It's an experience Martin, for all his achievements in four years and under three coaches at Memphis, will never have.
"I'm actually good friends with Jeremiah," Davis said. "So, to know he won't be able to make it to the NCAA Tournament, it is sad. But I didn't want to not go to the (AAC) championship."
Ever the competitor, Martin understood that sentiment. All is fair in love, war and the pursuit of titles and NCAA bids.
---
JONAH JORDAN: Memphis Tigers ditch game plan and almost overtake No. 11 Houston
---
"Everything happens for a reason," he said. "I don't question God, he knows my path. It is what it is."
Martin scored a game-high 23 points Saturday, but they every point was hard-earned and the day was full of frustration. The Tigers shot an abysmal 23.5 percent from the floor and no one else reached double-figures.
For most of the second half, the Tigers' offense came down to Martin putting the team on his back, trying to shake free from multiple defenders, driving toward the rim and getting clobbered.
"When he got the ball, they let him do what he does best," Davis said of Martin's teammates often playing the role of spectators.
Martin finished 5 of 24 from the field, 1 of 7 from deep. One of those errant 3-pointers came with 20 seconds left and the Tigers down by three points.
"I thought I was going to make it," he said. "I really didn't have a good shooting night. I haven't shot well this whole tournament."
Still, he went 12 of 14 at the foul line. In fact, in the Tigers' three tournament games he set an AAC record with 35 free throws.
"He's got a lot of moxie, very clever, knows how to draw fouls," said Houston coach Kelvin Sampson.
Although Memphis shot 26 free throws and Houston 27, the officials were also content to let a lot of hard contact go. Martin also led the Tigers with nine rebounds and to grab a rebound in this game, or to drive for the rim, was to take your life into your hands.
---
GEOFF CALKINS: Memphis Tigers lose the game, win the year
---
Fans at FedExForum groaned long and loud about the calls Martin did not get. Afterward, he conceded the calls might have fallen differently, but still more or less let it go.
"A lot of (the Houston players) were saying they were fouling," Martin said. "A lot of them were saying, `I thought they were going to call a foul.'"
That the officials so often didn't blow their whistles and Martin missed 19 of 24 shots?
"Houston, one thing we know, they're going to come with physicality every night – no matter who they play against," Martin said. "They did a good job on me. I can't make no excuses about any calls I didn't get.
"My shots just didn't go in."
Martin started this season with 917 career points. He scored just 79 as a freshman out of Mitchell High School playing for Josh Pastner. He scored 328 as a sophomore and 510 as a junior, when he averaged 18.9 points per game, in two years playing for Tubby Smith.
And now, he has scored 667 points in 34 games for Penny Hardaway (averaging 19.6 points) and has amassed 1,584 points in his Memphis career. When the season began, he wasn't even one of the school's Top 50 all-time scorers.
As the season played on, he passed the likes of Baskerville Holmes (41st-place), Chris Crawford (26th-place), Hardaway (tied for 17th-place), and most recently Chris Douglas-Roberts to take over 10th-place. In February, he became the first Tiger to have two 40-point games.
"Without him, where would we have been?" Hardaway said Saturday. "He's been our savior."
And how would the savior like to be remembered by Tiger fans?
"Somebody who was loyal to the city, came out and played hard, got better every year," he said.
At 21-13 and falling short of the championship in their own building, the Tigers are nowhere near the NCAA bubble. Hardaway said they would welcome an NIT bid, and the Tigers' chances would seem to be good.
Martin wants an NIT bid, too.
"I've still got basketball to do," he said, noting it would be his first postseason experience of any kind. "That's why they've got the NIT and stuff like that.
"I will play hard, just like it's the (NCAAs) and try to win it."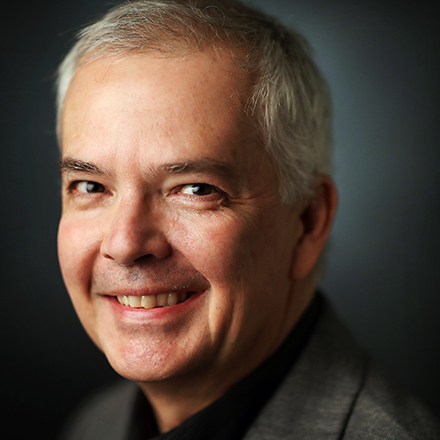 Don Wade
Don Wade has covered Memphis sports since 1998, voted on Baseball's Hall of Fame and the Heisman Trophy, and remains stunned his Kansas City Royals won a second World Series in his lifetime.
---