Walks and defensive misplays cost Memphis in 9-6 loss to No. 24 Ole Miss
The Memphis Tigers took a four-run second-inning punch from No. 24 Ole Miss Tuesday night at AutoZone Park, bouncing back with four runs of their own in the bottom half of the inning.
At that point, Tigers coach Daron Schoenrock was hopeful.
"Offensively, this team is starting to grind out ABs," said Schoenrock. "We did it at Wichita State, too, we played a complete nine innings of offensive baseball."
But Memphis (11-12) could not survive allowing three runs in the fourth inning as the Tigers' bullpen handed out four walks with two outs and the Tigers dropped a ball in foul territory that could have ended the inning with no runs scoring.
Ole Miss (18-8) took a 7-4 lead that ultimately held up for a 9-6 victory before a crowd of 1,674.
"Two-out damage," Schoenrock said. "We just couldn't close an inning down. If we attack the strike zone in the middle of that thing, we're in good shape."
The error that wasn't – a popup that catcher Jason Santana dropped after a long run down the third-base line – might have changed things. Third baseman Cale Hennemann was playing deep because there were two outs, but might have had the better chance. Instead, Santana tried to make the play.
"A tough play," Schoenrock said. "Jason makes that play nine out of 10 times, he just didn't make it tonight."
In total, Memphis pitchers allowed nine bases on balls. Junior James Muse entered the game with two outs in the bases loaded in the fourth and after a long battle with No. 3 hitter Tyler Kennan walked in the go-ahead run on a 3-2 pitch. Cleanup hitter Thomas Dillard then delivered a two-run single to put Ole Miss up 7-4.
Memphis drew close, scoring two runs on three hits in the eighth inning. Center fielder Colton Neel tripled down the right-field line to bring the Tigers within a run, at 7-6, but was stranded. No. 3 hitter Alec Treca, who already had doubled and tripled in the game, took a 2-2 pitch for a called third strike from Ole Miss reliever Austin Miller.  
"We got the guy we want and he's starting to trend the right direction," said Schoenrock. "It just didn't happen for us there."
Sophomore righthander Landon Kelly started for Memphis and was charged with four earned runs through 2.1 innings. Seven relievers followed him to the mound and Drew Hall (1-1) got the loss after allowing three earned on one hit and three walks in 1.1 innings.
Tyler Myers (1-0) threw three scoreless innings in relief for the Rebels and picked up the win; Parker Caracci pitched around two singles in the ninth to earn his fifth save.
The Tigers collected a season-high 15 hits on the night and freshman Hunter Goodman had four singles in five at-bats.
"We can take something positive," he said, "we swung it really well."
The Tigers had tied the game in the second inning, chasing starter Jordan Fowler; he was charged with four earned runs in 1.2 innings. Two singles and walk loaded the bases for leadoff man Ben Brooks with one out and the sophomore second baseman brought home all three runners with a double off a Fowler slider to left-center field. Trela's run-scoring double tied the score at 4-4 and finished Fowler's night.
Memphis had a scoring opportunity in the third when it loaded the bases with one out for Brooks. But Ole Miss second baseman Anthony Servideo made a leaping catch of his line drive and flipped the ball to the shortstop covering second for an inning-ending double play.
"Just how the game goes," Brooks said. "You can't control anything about that. I go up there, and I don't try to chase hits – just find the barrel and a quality at-bat. He made a good play, so tip your hat to him."
Ole Miss tacked on its last two runs in the ninth when Chase Cockrell pulled the ball inside third base and down the line for a two-out double off Neel, who came into pitch at the start of the inning. The runs were unearned as the inning started with an error on Trela at shortstop.
The Tigers were charged with two errors Tuesday night and had the dropped popup. Combine that with the nine walks, and their 15 hits didn't go far enough.
"We gave up a lot of freebies defensively," said Brooks. "But we've got a lot of good chemistry going on and I think we're gonna do some damage in the conference."
Noteworthy
This was the 149th meeting between Ole Miss and Memphis. The Rebels lead the series 96-53.
Rebels sophomore Tim Elko left the game in the seventh inning after crashing into the left field wall trying to catch Alec Trela's triple. Elko was able to walk off the field without assistance.
Schoenrock believed the Tigers' wildness from the mound had less to do with facing a ranked SEC team than the game being played in AutoZone Park: "This venue gets guys on skates a little bit."
Up next
The Tigers will play a three-game American Athletic Conference series Friday-Sunday vs. Houston at FedExPark. Game times are 6 p.m., 2 p.m., and 1 p.m.
Ole Miss plays a Friday-Sunday SEC series at No. 8 Arkansas.
Last word
I got a lot of belief in this team and what they can become. –Memphis baseball coach Daron Schoenrock on what lies ahead for the Tigers despite an 11-12 record overall, 1-2 in conference.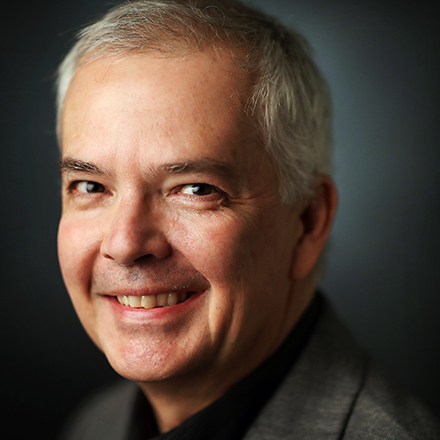 Don Wade
Don Wade has covered Memphis sports since 1998, voted on Baseball's Hall of Fame and the Heisman Trophy, and remains stunned his Kansas City Royals won a second World Series in his lifetime.
---