Journey coming full circle as Watford's recruitment comes to a close
Highly sought recruit Trendon Watford came to Memphis this week to play possibly his last game here for Hoop City Basketball Club President Ernie Kuyper.
"(I came to Memphis because of) My man Ernie Kuyper," Watford said before Thursday's Jack Jones Shootout at Memphis University School. "I have a strong relationship with him."
Every summer since he started playing AAU basketball, Watford joined Kuyper and Hoop City for a portion of the AAU travel season. Former Indiana starter Christian Watford, Trendon's older brother, was among the first big-time players to play for Kuyper when the program was founded in 2005.
"It's unbelievable to me," Kuyper said. "It's just awesome seeing it all with his brother and his dad here. (I've known them) 15 years. It's unbelievable. I remember when he was dribbling two balls over there while his older brother was practicing. I knew he was going to be special."
Trendon Watford was 4 years old when Christian started making a name for himself playing basketball locally and around the country. Like his older brother, Trendon joined Hoop City, and 15 years after his introduction to the program, his college journey is about to get underway.
The college journey would continue in Memphis if things were up to coach Penny Hardaway. 
Memphis recruited Watford when he was breaking backboards two years ago. The coaching change from former leader Tubby Smith to Hardaway only intensified pursuit of the 6-foot-9 forward. Instead of former assistant coach Joe Esposito, it's former NBA champion Mike Miller trying to convince Watford to sign with the Tigers. 
Hardaway's first season in Memphis made Watford excited about the prospects of playing for the Tigers.
"I feel like he can definitely get my game to the next level," Watford said of the Tigers head coach. "I feel like he's a great person to play under. He's a great players coach."
Alabama, Duke, Indiana, LSU and Memphis comprise the five schools he is considering. Duke and coach Mike Krzyzewski may bring him in for a visit before his April 20 decision date while new Alabama coach Nate Oats works to keep him in his home state.
DJ Jeffries joined Watford at the Jack Jones Shootout for their final game before the Jordan Brand Classic. He's recruited the Top 30 forward periodically since signing with Memphis last fall. 
"I haven't talked to Trendon in a little while, but the last time I talked to him, he said he was coming to Memphis," Jeffries said. "I'll try to talk to him (this week) and see what he thinks. … He'll come in and make an impact because him and James (Wiseman) are top players. They are both good players on the court. If he comes, he would be a big help."
---
"I feel like (Memphis coach Penny Hardaway) can definitely get my game to the next level. I feel like he's a great person to play under. He's a great players coach."
Trendon Watford
---
The Tigers' class of 2019 ranks No. 9 in the nation. The transfers of Antwann Jones and Victor Enoh opened two more scholarships for highly ranked targets like Watford. Memphis could bring in the No. 1 overall class in the nation if they land even half of their targets. 
Wiseman and Jeffries sometimes recruit Watford harder than Miller and Hardaway, he thinks. Possibly joining Jeffries, Wiseman, Tyler Harris, Alex Lomax and Malcolm Dandridge would appeal to just about anybody, though.
"They want me to be their teammate," Watford said. "They feel like if I come, we'll have one of the best teams in the country. I feel like if I do come, we could be pretty good."
Counting down to his decision date on Twitter helps pass the time for Watford. The recruitment process can be grueling, and his was no exception. He anticipates announcing his decision at the Jordan Brand Classic later this month.
"(Friday) will be eight days, I'll tweet it, and we'll just go from there," Watford said.
Kuyper can't wait for someone he considers family to take that next step in his journey, even if that path doesn't continue through Memphis.
"I can't wait for him to make his decision and get to work on his other goals in college," Kuyper said.  I'm excited to see him get it behind him and go on and enjoy whatever is next."
Eight days until his announcement, and Kuyper was still able to coax Watford to Memphis for one of his final games.
It was only fitting for him to put on a show for Kuyper one more time. 
"It's special," Kuyper said. "It's not every All-Star game you have family in it."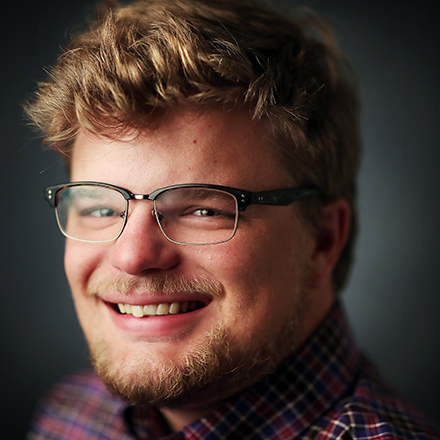 Jonah Jordan
Jonah Jordan was born and raised in Memphis, graduated from the University of Memphis and has covered the Memphis Tigers for three years. When he's not writing, he enjoys golfing and eating barbecue.
---