Brady White more comfortable after second spring in Memphis
A different Brady White took the field at Liberty Bowl Memorial Stadium for Friday Night Stripes last week.
A more confident, physically changed White played one of his most impressive performances of the spring with 167 yards and two passing touchdowns. He's having fun, evidenced by his big smile on the sideline before, during and after the game.
"This is another year under my belt, I'm more comfortable," White said after the spring game. "I'm really able to enjoy the experience and have fun with my teammates."
Strength coach Josh Storms helped White add weight since the 37-34 loss to Wake Forest in the Birmingham Bowl last December. At times last season he struggled moving around and out of the pocket. He doesn't have the athleticism of Riley Ferguson or David Moore, but the California native is looking sprier than this time last year.
Another year in Memphis after an 8-6 season means more time with teammates, coach Mike Norvell's playbook and, of course, the physical changes that come with being healthy for a full year.
"I mean, that's coach Storms right there," White said. "He gets us bigger, stronger, faster. Obviously, the more you go through it you're used to the practices and the working out. Physically, I feel good. Not that I didn't feel comfortable last year. I feel more at home and stronger, faster."
The former Arizona State recruit totaled 3,296 yards passing, 26 touchdowns and only nine interceptions in his first full season of college football at Memphis. He added a 150.7 quarterback rating and completion percentage of 62.8 percent. 
The stats from last year aren't where Norvell and his coaching staff were focused at the end of spring football this week. They look at his pinpoint passing and big-play ability. That is, if he's not thinking too much or forcing the issue.
Norvell sees a quarterback maturing after a long first season of football. Entering a second season with more confidence reminds some associated with the program of Ferguson's transformation after his first season at Memphis.
"Tremendous growth and confidence," Norvell said when asked what's changed in White since last year. "Another guy that's played a lot of football last year, but you see the fundamental improvement in when we've shown him examples from this past season, what he's seeing in practice and the belief in what we're asking him to do. Then the production when it shows up."
Wide receiver Damonte Coxie was White's main target last season. White and the 6-foot-3 receiver connected 72 times for 1,174 yards and seven touchdowns last season. No other target registered more than 500 receiving yards.
That chemistry continues to develop into the spring. Coxie is the most consistent deep threat in Norvell's offense, but that doesn't mean there isn't work to be done. 
"He's trusting me more, definitely," Coxie said of White. "I feel like our chemistry is getting way better. We're ready to put in work every day."
Showing off his poise and control of the offense made Norvell's decision to pull White after only six drives last Friday much easier. The coaching staff was impressed with how he placed the ball to receivers and didn't force big plays. He approached the spring game with the confidence the Tigers want to see from their starter.
Everyone is seeing exactly what they want to see for a quarterback going into his second season. Norvell sees his signal-caller smiling and taking control – something that makes the future even brighter. 
"He had some good plays where he didn't try to force something," Norvell said. "I m excited about what the season is going to be for him. The growth you want to see in a second-season quarterback, we've seen."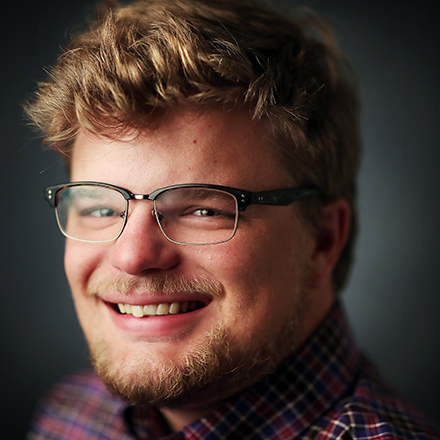 Jonah Jordan
Jonah Jordan was born and raised in Memphis, graduated from the University of Memphis and has covered the Memphis Tigers for three years. When he's not writing, he enjoys golfing and eating barbecue.
---