From catching to civil engineering, Tigers' Santana analyzes it all
Senior and Zach Curlin Award winner ultimately wants to help people get clean water
Freshman year, Jason Santana is catching for Memphis in an American Athletic Conference game at Cincinnati. As he recalls it, he and the home plate umpire "hit it off."
Umpire: "What's your major?"
Santana: "Civil engineering."
Umpire: "No crap, that's what I am. I'm a civil engineer and I ump on the side."
Santana: "You like it?"
Umpire: "I love it."
At the time, it seemed like one of those conversations in the abstract. This was in 2016, and now Santana is a senior and as he nears that civil engineering degree, his baseball games dwindle to a precious few.
Not that he's overcome by sadness, mind you, because he's not really put together that way.
Life is just beginning.
Already, Santana has a job lined up with a civil engineering/consulting firm in Nashville. He knows he doesn't want to go into coaching, but "I love baseball," he said, and he wants to keep the game close.
So, now, with his playing career probably over in a just few weeks, he remembers that conversation with the umpire.
Maybe, that will be him, too, a civil engineer umpiring college games on the weekend and chatting up catchers. But that's a decision for another day and time.
Right now, there are pitches to call, outs to be made, and games to be won.
And in the best-case scenario – winning the AAC Tournament title and earning an NCAA Tourney berth – a season to be extended.
"He knows it's over after this, but it doesn't affect the work and preparation," said Memphis coach Daron Schoenrock, who recruited Santana out of Chicago and has to be flexible with him and his schedule to accommodate his engineering classes.
"It comes to such an abrupt end," Schoenrock adds, amazed at how fast four years can go. "He's one of the best pitch-callers I ever coached. He's just been a joy from the moment he walked in the door."
Award-winning backstop engineer
Recently, Santana received the University of Memphis' Zach Curlin Award – given to the male athlete who brings honor to the school with his play and sportsmanship on the field, his work in the classroom, his leadership abilities, and the time and effort he gives toward bettering his community.
Already, Santana has worked in his field of study. He was an intern for Neel-Schaffer Inc. (his future employer) last summer. He also has worked for CAESER (Center for Applied Earth Sciences and Engineering Research). Twice, he has been an AAC All-Academic Team honoree. From 2015-18, he was a baseball coach for Seams Chicago, a youth camp that taught the fundamentals of baseball, and a mentor in the Best Buddies/University of Memphis chapter, which teaches leadership skills for those with developmental disabilities.
And from the time he was a freshman, he has been bringing the mind of an engineer to his work behind the plate.
"Very cerebral," Schoenrock said.
Santana said he learned early from his professors that knowledge without the ability to communicate and read people would be limiting.
Sure, from a pure baseball standpoint, he has to read the pitcher's "stuff" on a particular day or even from one inning to the next. Does his fastball have the usual life or is it starting to flatten it out? Is his breaking ball biting or rolling?
But Santana looks to go deeper, to peer inside the heart and mind of the pitcher. To know when to say something and how to say it. Or, when to shut up and let the pitcher have air.
"I'm working with, like, 19 pitchers and I can get possibly seven to nine pitchers in a game," he said. "They all have different personalities, different things that make them click. That's been one of the most fun things for me."
Senior Alex Hicks (Collierville) was his roommate for three years. Santana knew Hicks did not want him coming to the mound for a visit.
"I know he doesn't like that," Santana said. "If I do go talk to him, what I tell him is nothing. Just give him a breather."
Senior lefty Hunter Smith is more emotional: "Sometimes, you just have to calm him down."
Santana perhaps knows junior Takoda Metoxen best.
"Me and him are really close so it makes it a little easier. Freshman year, it was a little harder. Every freshman's a little timid. You're slowly breaking away that outer layer to get to that inner core.
"He's even-keeled on the outside, but I can pick up on little things on the inside, pick up on things that are going on," Santana said.
And so it is with any pitcher, if he looks closely enough.
"It can just be the way they get the ball back from me sometimes," he said. "Some pitchers, when they let the ball come to them and don't grab it," that can be a sign they're not feeling confident.
One chapter ending, another beginning
Santana's slash line this season is .218/.296/.320.
Schoenrock doesn't care. Heck, Santana already had started 120 games at catcher even before his senior season and he was carrying a .204 career batting average.
"He's not a real gifted offensive player," Schoenrock said. "But he's always analyzing what and why as far as pitch-calling."
Soon, though, he will dedicate his analytical skills to his career in engineering. Short-term, he's going to work in a city, Nashville, that has had flooding issues in part because of its rapid growth.
Someday, he hopes to make the right calls on a global scale.
"My goal is to help people, whether it's third-world countries or elsewhere," he said. "Getting water to places that don't have it, and keeping water away from places that don't need it."
In September 2017, Hurricane Maria struck Puerto Rico, where his family is from, killing an estimated 2,975 people within the U.S. territory. In the aftermath, many residents could not gain access to clean water.
At the time, Santana's father was there visiting his mother, Jason's grandmother, in Yabucoa.
"We lost touch with them, my dad, for four weeks so that was pretty brutal," he said. "No contact. I had a feeling he was fine; it was one of those things where I think I would have felt something if something had happened.
"He showed me pictures and we got lucky to where my grandmother's street, her side was fine, and the other side was completely destroyed. I actually did a research project on that and the type of water facilities they had. Which were horrible. The infrastructure was like back in the 1950s, basically no regulations on it, not any type of maintenance on it.
"All of it was destroyed, obviously because of the hurricane, but also because it was just horrible. That hit home with me."
So, someday, maybe he can have a positive impact there or in places like it. He said he doesn't think in terms of what he wants to accomplish in the next five to 10 years, more like the next 50.
But first, he has to finish the baseball career that he started. To embrace every remaining moment, before – like water rolling down a hill – his playing days are gone.
"It's always been my dream to play farther," he said, "but school always was the No. 1 priority. I'm more of a realist.
"I'm blessed to be able to play baseball while I got my education."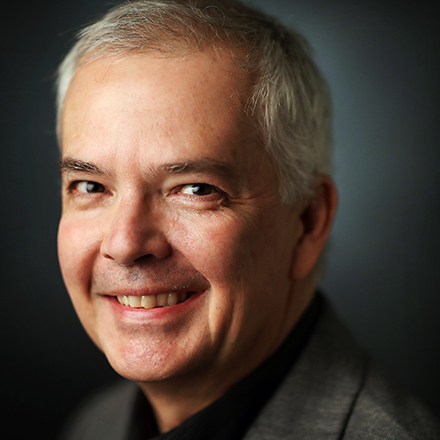 Don Wade
Don Wade has covered Memphis sports since 1998, voted on Baseball's Hall of Fame and the Heisman Trophy, and remains stunned his Kansas City Royals won a second World Series in his lifetime.
---