Bowen departs from U of M athletic director post; Allie Prescott named interim AD
Tom Bowen, the University of Memphis athletic director the past seven years, has resigned from his position to pursue other interests, university president M. David Rudd announced Tuesday morning.
Allie Prescott was named interim athletic director, and the university said it will begin an immediate search to replace Bowen. There is no specific time frame for having a new athletic director. Rudd said the university has not formed a committee or made a decision on a search firm.
Prescott said he would not be a candidate for the permanent athletic director's position.
"I have made the decision to step down as director of athletics to pursue a new career opportunity," Bowen in the statement released by the university. "I know that the athletic program here at the University of Memphis will continue to achieve great success both in the classroom and on the fields and courts of competition. It has been my privilege to serve this university."
There was no immediate information regarding what might have precipitated Bowen's decision. However, Prescott noted Rudd reached out to him several weeks ago asking him to serve in the interim role.
Regarding whether Bowen was asked to resign, Rudd replied: "I don't want to speak for Tom. That is a question Tom needs to answer. Tom submitted a resignation, and I accepted it. His comments are in the press release." 
Prescott, former general manager of the Memphis Chicks and Memphis Redbirds, was instrumental in bringing the Redbirds to Memphis when the St. Louis Cardinals Triple-A club was opening AutoZone Park.
Prescott, 71, who has a law degree from then-Memphis State and was a pitcher for the Tigers baseball team, has served in other community roles around the city, including holding executive director positions for MIFA and the city of Memphis Park Commission.
Prescott officiated college basketball games for the Southeastern Conference and Conference USA. He is a member of halls of fame for the Memphis Park Commission, the University of Memphis, Alumni Hall of Fame for Memphis City Schools and the Tennessee Sports Hall of Fame.
"Allie Prescott is quintessential Memphis," Rudd said in the university's statement. "Growing up as a Tiger, he has played a pivotal role in supporting the University of Memphis and the city of Memphis in his lifetime. Allie is the perfect person to lead Memphis athletics in this transitional period. His diverse leadership background will help us continue the momentum as University of Memphis athletics continues its quest for preeminence."
At an 11 a.m. press conference, Prescott said: "I stand here humbled and honored that president Rudd has reached out and asked me to be the interim AD at my two-time alma mater. ... It's quite an honor."
Bowen's resignation comes about two months after he and the university agreed to a six-month extension of his contract that originally was set to expire at the end of June. Bowen earns $400,000 – a salary structure that has not changed since 2015.
When the extension was announced, it was supposed to give the two sides a chance to negotiate a new contract.
"Tom and I have agreed to extend the existing terms of his contract through the end of the calendar year until our new (American Athletic Conference) media rights deal is finalized and the overall financial picture of the University of Memphis Athletic Department for the next several years is clear," Rudd said in a statement at the time of the extension.
---
Jonah Jordan: University of Memphis AD Tom Bowen agrees to contract extension
---
In another recent athletic administration shuffling, the university announced April 17 that it had hired Jeff Crane as the new deputy athletic director. Crane, who was executive associate athletic director at South Carolina, replaced Mark Alnutt, who became athletic director at the University of Buffalo in March 2018.
A 1983 graduate of Notre Dame, Bowen came to Memphis in the summer of 2012 after serving in a similar position at San Jose State from 2004 to 2012. He replaced former athletic director R.C. Johnson.
During Bowen's tenure, the Tigers athletic program became a charter member of the American Athletic Conference, saw an upgrade in athletic facilities and added successful coaching hires, such as Mike Norvell in football and Penny Hardaway in basketball.
His direction led to the opening of the 62,000-square-foot Laurie-Walton Family Basketball Center in 2017 and an ongoing drive to upgrade the football training facility. There were improvements to the Elma Roane Fieldhouse to benefit women's basketball and volleyball. Bowen secured a grant from the Helen and Jabie Hardin Charitable Fund Trust to construct a new track and field complex and add a clubhouse to the softball complex.
---
Geoff Calkins: Calkins: Tom Bowen steps down as athletic director at Memphis – and that's a good thing
---
But Bowen also had his setbacks. An investigation by The Commercial Appeal in 2016 showed the Memphis athletic director shared an agent with then-basketball coach Josh Pastner when Bowen negotiated a contract extension for Pastner in 2013. That raised a question about a conflict of interest on Bowen's part.
A year later, a state audit concluded there was a conflict for Bowen, while also noting Bowen did not benefit financially or share information during the negotiations, according to the newspaper report.
"I greatly appreciate Tom's service in leading the athletic department," Rudd said. "We have been successful both in the classroom and on the playing field and have grown significantly under Tom's leadership. I wish Tom the best of luck in the future."
Prescott continually said he was humbled by the interim appointment and Rudd's confidence in him serving as a bridge between Bowen and the next athletic director.
"I tell you – not being corny at all – but my heart's really full of joy to stand here with the opportunity to roll up my sleeves as your interim athletic director," Prescott said. "I look forward to that."
Prescott said he plans to meet with leaders of the community and also the various coaches who will fall under his oversight. He noted that there is "a buzz" around Tiger athletics, particularly with the national attention Hardaway is receiving with his recruiting class and the ongoing success of Norvell's football program in recent years.
He also noted women's soccer and men's golf recently won AAC championships and women's basketball coach Melissa McFerrin has signed one of her top recruiting classes.
Prescott said he wants more AAC championships, but added that much like Hardaway, "I don't want to put national championships out of the realm of possibilities."
"President Rudd, I'm honored you have the confidence in me to ask me to serve as your interim AD," Prescott said. "I pledge to you that I will not let you down. I will do my best."
Sports columnist Geoff Calkins and sports writer Jonah Jordan contributed to this story.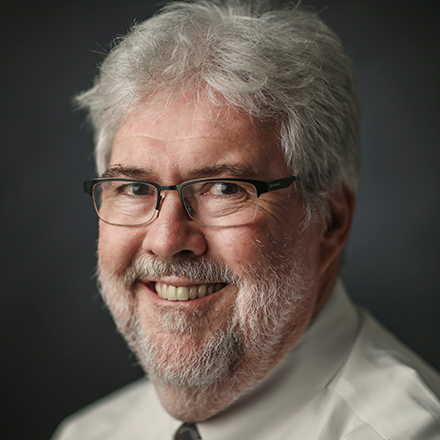 Clay Bailey
Clay Bailey, a lifelong Memphian, has worked as a reporter in the city almost four decades. He concentrated on suburban coverage. He also is a freelance sportswriter for the Associated Press.
---