Memphis Tigers rebound from loss with decimation of UConn Huskies
The Memphis Tigers bounced back Saturday night from an uncharacteristic performance last week against the Tulane Green Wave  
The Kickoff:  
Quarterback Brady White rolled right away from pressure and threw the ball out of bounds for his first incompletion of the day with 10:53 left in the third quarter. Three plays later Patrick Taylor marched in for a score – his third of the game and the sixth rushing touchdown for the Tigers. 
Connecticut's defense couldn't stop coach Mike Norvell's offense in the Tigers 55-14 win over the Huskies on Saturday night. Norvell spoke at length about wanting his players to do their talking on the field and the runaway victory seemed to indicated the Tigers got the message. 
"We played with great passion and intensity," Norvell said. "I challenged them throughout the week. I wanted a 60-minute battle. I didn't care about the situation, the circumstance. I wanted to see a response. …We played like Memphis Tigers and that's what I was most pleased with." 
Norvell's offense struggled to get the ground game going last week against Tulane, but that wasn't a problem this week. The blue and gray rushed for 378 yards and six touchdowns on the ground. Running back Darrell Henderson exploded for 174 yards and three touchdowns on 14 carries, while Taylor rebounded from a two-carry performance with 161 yards and three touchdowns. 
White threw for 239 yards and a touchdown on 16-of-18 passing. His first incompletion was a throw away; the second was a dropped touchdown pass to wide receiver Kedarian Jones.  
Last week, the Tigers struggled to protect White as the Green Wave sacked him seven times. This week the redshirt junior was moving in and out of the pocket and completing throws on the run. It was exactly the kind of performance the Tigers want from White – he put the ball in the hands of Memphis' playmakers and didn't turn it over.  
"We came out and played Memphis football," White said. "We executed like we knew how to. We still had a little too many penalties. Fortunately, we were able to recover from those. We just played our brand of football." 
The Memphis defense returned starting defensive linemen O'Bryan Goodson and Emmanuel Cooper along with cornerback Tito Windham in the win. The first drive was all Connecticut as the Tigers third-down struggles continued, but the Huskies only scored one more time the rest of the game. 
Norvell called on his defense to focus after they struggled like they did last week against Tulane. It was exactly what the defense needed.  
"It was huge for us," linebacker Bryce Huff said of the returnees. "I felt more fire coming from those guys, and it kind of leaked into the rest of the team. It was good having them back." 
Defensive coordinator Chris Ball emphasized forcing turnovers leading up to the UConn game, and the Tigers were able to accomplish that with three interceptions and a forced fumble in the win. Linebacker Cade Mashburn forced a fumble late in the fourth quarter that was recovered by defensive tackle Braylon Brown. They did not turn the ball over on offense against the Huskies defense. 
Memphis' defense allowed 327 yards, 215 through the air and 112 on the ground. 
Reserve quarterback Connor Adair entered the game with 9:03 left after an interception by safety Carlito Gonzalez. The redshirt freshman quarterback engineered a scoring drive alongside running back Tim Taylor who ran four times for 27 yards. Adair threw his second pass of the season for his first career touchdown. 
Anthony Miller Offensive Player of the Game: 
Running backs Darrell Henderson and Patrick Taylor combined for 335 yards and six touchdowns on 25 carries in the win. Henderson averaged 12.4 yards per carry, while Taylor ran for an average of 14.6 yards.  
"It's something that isn't new for us," Norvell said. "Last year they were able to split their carries and be very productive for us. As we get rolling, we know that for us to be as good as we can possible be, it's going to take more than just one guy. It's going to take all of them for us to be successful." 
Taylor scored from 35 yards out twice. His third rushing touchdown was a 12-yard score. The 61-yard touchdown from Henderson was the longest of the day. He added scores from 26 yards and 2 yards. White and Henderson connected in the back of the end zone for one long touchdown pass, but it was nullified by a penalty.  
Henderson stands at 934 yards and 12 rushing touchdowns on the season. Taylor, who has been banged up in the past weeks, has run for 337 yards and six touchdowns on the year. It's the first time both backs have had over 100 yards in the same game since last season. 
Henderson said they are a two-headed monster coming out of the backfield.  
"It's hard to stop him when he's going and I'm going," Taylor said of Henderson. "We switch it up. He's a speed back, but can run people over as well. I'm a power back and I also can run with it. It's just great to see him play at the level he's playing at." 
Bobby McCain Defensive Player of the Game: 
Linebacker Bryce Huff continues to make an impact from his hybrid defensive line/linebacker position. The junior added five tackles and 2.5 tackles for loss in the win over Connecticut. He was only credited with one quarterback hurry, but he spent a lot of time in the Huskies backfield.  
This Memphis defense needed someone to emerge after injuries to Jackson Dillon and several other seniors. The departure of Genard Avery gave Huff a chance to step into a larger role this season. He's taken advantage.  
"Just taking it day-by-day, trusting the process, believing what the coaches are telling me and trusting them and completely buying into what coach Norvell and coach Ball put in front of us," Huff said when asked what's contributing to his success.  
Not wanting to wait:  
Norvell wanted to get out to fast start on the Connecticut Huskies no matter what the result of the coin toss. The Tigers won and elected to receive rather than defer unlike other times this season.  
The first drive of the day ended in White's first and only touchdown pass. It was a six-play drive that took 1:48 to cover 75 yards, exactly what Norvell wanted coming into the game.  
"I didn't want to wait," Norvell said. "Whatever was going to happen, throttle down we were going. This morning I told the staff if we got the opportunity we're going to roll with it. It was nothing more than wanting to get that first possession."  
Sam Craft returns:  
Wide receiver Sam Craft returned to the field for the first time since Oct. 14, 2016. The sixth-year senior rushed twice for 6 yards.  
Norvell elected to go with Craft as a captain for this weekend's game against the Huskies. Craft finished the game with two receptions for 14 yards in limited playing time because of his conditioning. Norvell said after the game it was incredible to see him back on the field, even if it was in a limited capacity.  
"I don't know if Sam was more excited, or if I was more excited," Norvell said. "That's a young man I absolutely love. He was the first phone call I made to a player when I got the job at Memphis. He is such a genuine person. He's such a hard-working young man. He's seen adversity, he's seen setbacks and he's responded the right way every single time."  
Uniform Combination:  
The Memphis Tigers elected to go with the same blue tops and gray pants they wore in the season-opener, but the Tigers decal replaced the 901 on the blue helmet. That's the third time this season Norvell has used this combination.   
Uniform Counter:  
Game one: Blue tops, blue pants, 901 helmets 
Game two: White tops and gray jerseys
Game three: Gray and blue with MSU helmet 
Game four: Blue tops and gray pants 
Game five: White tops and gray jerseys
Game six: Blue tops, gray pants and blue helmets 
What's Next: 
Next up is a pivotal matchup with the UCF Knights who defeated the SMU Mustangs 48-20. The Tigers are 0-11 against the Knights since 2005. All but four of those matchups have been double-digit losses.  
The two teams faced off twice last season – the last time in the American Athletic Conference Championship game. That high-scoring contest went to overtime where the Knights eventually prevailed 62-55 for a championship win.  
"It's going to be a great atmosphere, and we're going to be ready to go," Henderson said. "We've got to get revenge." 
Stats and Notes: 
The Tigers were whistled for nine penalties for 90 yards, which both Norvell and White said they need to clean up. It was not a problem in the first two games, but has resurfaced since then. 
Kicker Riley Patterson was 7-of-8 extra point attempts – his first-half miss was the first missed extra point since last season in the win over UCLA. He also missed a field goal from 51 yards. If successful, it would have been the first 50-yard make of his career.  
Tight end Joey Magnifico's 44-yard touchdown was his first of the season. Cornerbacks Jacobi Francis and Colton Cochran recorded the first interceptions of their careers. Linebacker Cade Mashburn recorded his first sack and forced fumble. Quarterback Connor Adair also threw the first touchdown pass of his career.  
This was the first game since the AAC Championship last year where the Tigers forced four turnovers.  
Tony Pollard returned two kickoffs for 34 yards. He's only returned three kickoffs this season.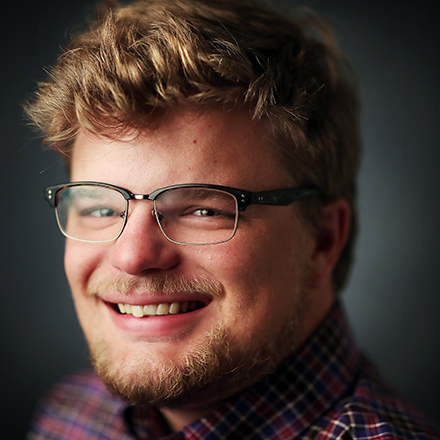 Jonah Jordan
Jonah Jordan was born and raised in Memphis, graduated from the University of Memphis and has covered the Memphis Tigers for three years. When he's not writing, he enjoys golfing and eating barbecue.
---