Hardaway understands Durant's desire to play through injury
Memphis coach Penny Hardaway has a sense of the conflict Golden State's Kevin Durant is facing regarding his recent Achilles injury.
Hardaway faced a similar situation in his NBA career – not from an Achilles, but a couple of knee injuries. And the main advice Hardaway would give the Warriors forward? Be patient and don't return until fully healed.
The Tigers coach understands the perils of rushing back from an injury. He did it to his own detriment, primarily after he suffered his second major knee injury while playing for the Phoenix Suns. Hardaway played two rounds of the 2000 NBA Playoffs despite a torn meniscus.
"I played the whole first round series against the San Antonio Spurs," Hardaway said. "Tim Duncan (who had the same injury) sat out and didn't even try to play. We beat those guys, but he sat out and went on to have a great career. Me, it pretty much ended my career."
Durant underwent surgery Wednesday for a ruptured Achilles tendon suffered in Game 5 of the NBA Finals against the Toronto Raptors. The recovery time and when the All-Star forward will play again remain unknown.
Durant's injury is different from Hardaway's, but the concept of recovery is similar.
Hardaway's experience in dealing with the injury and initially playing through his knee pain shows the potential problems. Defeating the Spurs in the 2000 playoffs was the highlight of the back half of Hardaway's career. Injuries limited the former Tiger to four games the next season. He only averaged double figures twice and only appeared in more than 60 games in two seasons after the 2000 playoffs. 
After learning the hard way, Hardaway cautions his Tiger players and any NBA players he gives advice to to not rush back from an injury. Shortsightedness can affect long-term goals, especially in the NBA. 
"Those decisions to come back on the court early can be detrimental," Hardaway said. "Usually they don't work out for you because you're going to overcompensate in another area and something else is going to be hurt. It's just smart, whether you like it or not, to just sit out."
Hardaway had dealt with a similar situation earlier in his career. He acknowledged that while he was with the Orlando Magic, he returned too soon after his first major knee injury and subsequent surgery before the 1997-98 season. A partially healthy Hardaway was better than nothing, or so he thought at the time. He was limited to 19 games as the Magic missed the playoffs with a record of 41-41. 
"I came back too soon," Hardaway said. "I really just wanted to be out there. I was thinking me at 70% was better than not being on the court at all. I rushed it a couple of times. It really put me behind the eight ball the rest of my career."
So, Hardaway speaks from experience when he says he understands Durant striving to return for Game 5 after missing nine games of the playoffs with what the Warriors classified as "a calf strain" suffered against the Houston Rockets. The Warriors – who swept the Portland Trail Blazers in the Western Conference Finals without Durant – were facing elimination, down 3-1 to the Raptors.
He returned for Game 5, but limped off the floor in the second quarter with what eventually was diagnosed as the ruptured Achilles.
"You're thinking you can make a difference," Hardaway said. "You hear all the chatter. The media is calling him soft and he's going to leave the team. There's nothing worse than being really, really injured and people questioning you. Then you're saying 'I can't even go' and then you force yourself to go and this happens. That's not good at all."
Hardaway doesn't question Durant's desire to play Monday night, even if he was not at full capacity. He respects Durant for trying to play given the Warriors facing elimination.
"KD is one of the purest basketball players that loves the game," Hardaway said, adding:  "You know the type of guy that he is, and he loves the game so with his team being down 3-1 he felt the need to say, 'Hey I'm not 100 (percent) but with me being on the court maybe I can change some things.'
"It ended up being bad because he (injured) his Achilles. But you can't question his heart and what he wanted to do."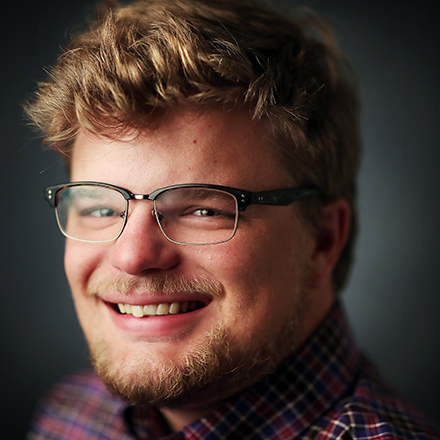 Jonah Jordan
Jonah Jordan was born and raised in Memphis, graduated from the University of Memphis and has covered the Memphis Tigers for three years. When he's not writing, he enjoys golfing and eating barbecue.
---