Penny preaches patience as part of preseason approach
Freshman Alex Lomax had the ball and the Memphis Tigers had a two-on-one advantage on LeMoyne-Owen's half of the court. Lomax stopped behind the 3-point line on the left wing and took measure of his shot. Across the way, the 19th head coach in Tigers history and the third alum, Anfernee Penny Hardaway, shouted: "No, no, no!"
When Lomax shot and missed, Hardaway spun around and threw his hands into the air. It was one of the few moments of frustration for Hardaway in his debut as the Tigers routed LeMoyne-Owen 120-66 Thursday night before an announced crowd of 6,373 at FedExForum.
But here's something worth noting: Hardaway didn't pull Lomax. He didn't yank anyone off the floor right after a mistake. He instructed, he clapped, and he preached patience.
Perhaps it was even a subliminal message to a fan base with high expectations and holding the universal belief that the favorite son can fix all that has ailed its program in recent years.
And so that was how the Penny Hardaway Era officially began. Or unofficially, given that this was an exhibition. The Tigers hit a dozen threes, threw down some dunks, and continually picked the Magicians' pockets with 14 steals.
"We wanted to give the fans an experience so they can yell and scream," Hardaway said. "Nobody surprised me. I think a lot of the guys surprised the crowd."
 A Fun Time Had by All
Long before freshman guard Tyler Harris got started on his game-high 26 points that included hitting 5-of-10 from deep, he was feeling the love.
"In warm-up, I could hear people saying my name," Harris said. "When I'm on the court, I just feel like I'm playing for the whole city."
---
Calkins: Penny Hardaway's first game is a blast
---
Hardaway considered this a solid dress rehearsal: "It was close tonight on how I really want to be. I mean, 120 points I loved that part. But we fouled too much, and we turned the ball over like 15 times."
As with all games of this kind played against an outmanned opponent, definitive conclusions were beyond reach.
But there were reasons for excitement and optimism. Even when the clock malfunctioned three seconds into the game, the student section reminded of a good reason for both by sending up a "We Want Wiseman!" chant, a reference to James Wiseman, generally considered the top prospect in the country in the class of 2019, and who played for Hardaway at both East High School and on his old summer AAU team.
He was sitting in the stands behind the Tigers bench. The Memphis faithful want Wiseman seated ON the Memphis bench.
The chase for Wiseman, of course, remains more competitive than Thursday night's game was, what with Kentucky the primary contender. But the players who already are on this University of Memphis version of Team Penny, including local recruits Harris and Lomax, offered tantalizing glimpses of what they might become.
Redshirt junior Isaiah Maurice, who goes 6-foot-10, scored 18 points and grabbed seven rebounds in a starting role, also looked suited to the pace-and-space style of play.
"As for myself, being athletic, run the floor, shoot the ball … it's a perfect setting for me," said Maurice, who also brought his confidence to the court.
By the Numbers
Collectively, the Tigers dominated the box score. They hit the majority of their shots – 42-of-83 from the floor for 50.6 percent and shot 42.9 percent from 3-point range. They were stronger on the boards: 53 rebounds to 42. And they forced 27 turnovers and handed out 32 assists.
Five players scored in double-figures, with forward Kyvon Davenport finishing with 19 points and going 4-of-4 behind the arc, Raynere Thornton scoring 18 points with eight boards, and Jeremiah Martin scoring 11 with seven assists.
---
Jordan: Magicians see benefits to game despite rout by Tigers
---
Although Lomax endured a tough shooting night (3-of-11 with 8 points), he had a team-high nine assists. Where once Lomax and Harris we're battling against one another, on Thursday night it felt natural, Harris said, to be on the same side.
"He knows where to find me," said Harris.
Guard Kareem Brewton just missed a triple-double off the bench with nine points, 10 rebounds and eight assists.
Devin Booker (no, not that one) paced LeMoyne-Owen with 21 points and Andrew Anderson scored 11 points with five assists.
"My most proud stat was 32 assists," said Hardaway. "That's really sharing the ball."
Back to Work
Because of the fast style of play, Hardaway substituted freely. But not out of anger.
"We want fresh bodies in there to put pressure on other teams," he said.
Still, there will be accountability.
"We come in with a game plan and we want to see who's focused enough to stick with the game plan," the coach said. "Guys are gonna make mistakes and I try to pride myself on not taking guys out for mistakes because I want to let them play through it. If something continues to happen, we'll pull them out to talk to them, not to punish them. Then we'll get them back in there."
The Tigers play Christian Brothers University in their second and last exhibition on Nov. 2. They open the non-conference season at home on Nov. 6 vs. Tennessee Tech.
In the days ahead, there is more to be done.
"Hopefully as the season goes on, everything will just fall into place and I won't have to push as hard," Hardaway said. "But right now, we have to push because we are still in the teaching phase."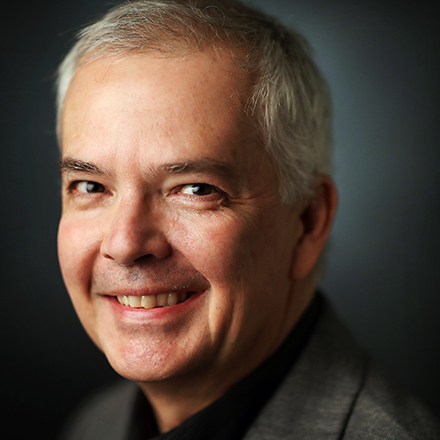 Don Wade
Don Wade has covered Memphis sports since 1998, voted on Baseball's Hall of Fame and the Heisman Trophy, and remains stunned his Kansas City Royals won a second World Series in his lifetime.
---