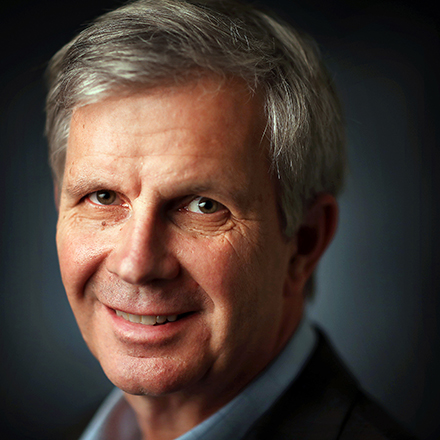 Geoff Calkins
Geoff Calkins has been chronicling Memphis and Memphis sports for more than two decades. He is host of "The Geoff Calkins Show" from 9-11 a.m. M-F on 92.9 FM. Calkins has been named the best sports columnist in the country five times by the Associated Press sports editors, but still figures his best columns are about the people who make Memphis what it is.
Season One, Chapter 19: Penny Hardaway leads Memphis back to the postseason after four long years away
At long last, there it was, on the television screen, the name "Memphis" in a tournament bracket.
The NCAA Selection Show had ended long before. The NIT Selection Show was down to its final two teams.
"Oh, how about this, the No. 3 seed Memphis Tigers," said ESPN's Matt Schick. "Head coach Penny Hardaway. Jeremiah Martin poured in a 40-point second half this season. Memphis on Tuesday will host the San Diego Toreros."
Not bad for a first-year, glorified AAU coach, eh?
John Calipari went to the NIT his first year at Memphis. Josh Pastner went to the NIT his first year at Memphis.
Now Hardaway has joined the list.
And no, the NIT should never be the goal for a coach at Memphis. It has never been Hardaway's goal, even in this, his first year on the job.
But Memphis hasn't played in the postseason since Pastner's team was crushed by Virginia, on March 23, 2014. That was 1,820 days ago.
So it was about time to be in some bracket, any bracket. It was about time for a coach to be able to talk about winning a title again.
---
Geoff Calkins chronicles Season One with Penny Hardaway
---
"I want these seniors to have an opportunity to win a championship," said Hardaway. "We definitely want one, we feel like we deserve one."
It sure beats packing up and waiting for next year.
To be clear, Hardaway didn't need an NIT appearance to count this season as a success. It's been a riotous success from the very start.
Attendance has more than doubled. Recruiting is back to the levels it reached under Calipari. Every single aspect of the Memphis program is dramatically better than it was a year ago.
But the NIT bid was a tangible recognition of the team's on-the-court progress, an affirmation that Hardaway and his staff can, indeed, coach.
Remember when that was the big question about Hardaway? When national commentators were criticizing Memphis for hiring a high school coach?
It was sort of hilarious to hear Houston coach Kelvin Sampson talk about Hardaway after Saturday's semifinal game. Sampson credited Hardaway for doing an "outstanding" job because – and this was the hilarious part – "he inherited a good team. Usually, when you have a coaching change, you don't inherit a very good team, but he did."
Important note: Sampson is a good friend of Tubby Smith. 
Another important note: Hardaway did not inherit a very good team.
Memphis ranked 161 in the final KenPom rankings last year; Memphis ranks 62 at KenPom today.
Memphis ranked 121 in the final RPI rankings last year; Memphis ranks 53 in the RPI rankings today.
So while last year's team and this year's team may look much the same from the outside – both teams made it to the semifinals of the conference tournament, both teams had a 21-13 record after the tournament was done – there's a reason the NIT ignored last year's Memphis team altogether and included this year's team as a No. 3 seed.
This team is better. Demonstrably better. Indeed, according to the new NET rating system relied upon by the NCAA Selection Committee, Memphis is better (with a 46 rating) than a good number of teams (including Temple and Belmont) that got at-large bids.
Not that Memphis fans have any reason to gripe about being left out of the NCAA Tournament. The team let too many games slip away. Memphis had second-half leads against Cincinnati, Texas Tech, the College of Charleston and LSU. Win just two of those games and the Tigers would be preparing to play in the other tournament.
Editor's note 
As Penny Hardaway begins his first year as coach of the University of Memphis Tigers, Geoff Calkins is going to write the book.
That's right, a book. Written in chapters, with a new chapter arriving every Monday, Calkins will capture all the anticipation, the excitement and the challenges of the season.
He'll explore what Hardaway and Memphis basketball mean to the city and the people who call it home.
It'll be the definitive chronicle of the return of an NBA icon, as he tries to restore the basketball program he loves.
Instead, they'll be facing the Toreros. Which is another word for bullfighters, in case you were wondering. It'll be nice to have one more game at FedExForum. It'll be nice to give Jeremiah Martin one final farewell. And if Memphis happens to win that title that Hardaway was talking about, Calipari already established the precedent of an NIT championship parade.
But for now, it's just good to be back in a bracket. Go ahead, print it out and play with your friends. It's the first time in five years you can circle the word "Memphis." I bet it won't be that long until you can do it again. 
---