Lakeland: Challenger Cunningham ousts Bunker for Lakeland's top seat
Challenger Mike Cunningham unseated incumbent Lakeland Mayor Wyatt Bunker on Tuesday in a victory that further strengthened an opposition group against the current administration. 
Cunningham captured 53 percent of the final unofficial vote, while Bunker finished with just less than 47 percent.  
In addition to Cunningham's victory, running mate Richard Gonzales was one of two commissioners elected to the Lakeland legislative body, while Michele Dial, a former commissioner aligned with Bunker, squeaked into the second commissioner's office by a mere 13 votes over Michael Green, another member of the Cunningham ticket. 
Clark Plunk, a current commissioner, finished last in the five-candidate race, receiving only 577 votes. 
In Lakeland commission races, voters select two of the candidates running for office in a "free-for-all" election, where all five candidates were on the same ballot.
The major issues in the campaign involved funding for a new high school, the suburb's property taxes and Bunker's leadership style during his term as mayor. The strong opposition group emerged in the suburb in early 2015 to oppose a $50 million bond issue for a new prep school serving middle and high school students.
The group defeated a referendum for the bond issue in April 2015 and has continued to question Bunker's administration and allies on the Board of Commissioners regarding spending, taxes, for services and the continued pursuit of the high school.
Bunker had served as Lakeland's mayor for five years. He was first elected to the suburb's highest office in 2013 after two terms on the Shelby County Commission and Shelby County Schools board.  
Cunningham had no political experience prior to this campaign, running for his first elected office. He is a 35-year employee with FedEx, serving in leadership roles in training and solutions, according to his biography. A car enthusiast, Cunningham operated an automobile restoration business – Classic Mustang Specialists – about 11 years before selling the company. 
In addition to the mayor and commissioner races, Lakeland voters selected three Board of Education members from four candidates. Those on the ballot included incumbent Kevin Floyd, the board chairman, and incumbent Laura Harrison. Zachary Coleman and Deborah Thomas were the other two candidates who sought the school board seats. Like the commissioner offices, voters selected three candidates from the four on the school board ballot.
Harrison finished first with 29 percent, followed by Floyd with 26.4 percent of the  and Thomas won with 25.8 percent. 
The name of commissioner-elect Richard Gonzales was misspelled in the original version of this story.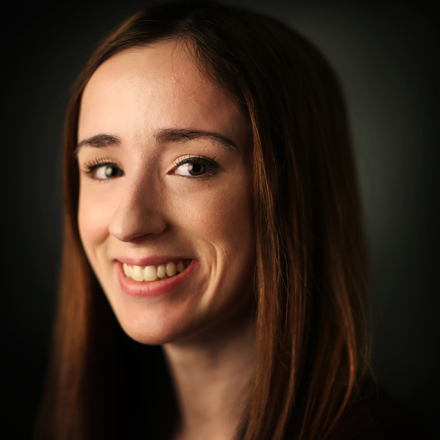 Natalie Martin
Natalie Martin is a Memphis native and 2018 graduate of the University of Memphis. She worked at The Daily Helmsman, the U of M's student newspaper, for a year as a reporter and a copy editor and has been published in Memphis Magazine. She is a reporter for The Daily Memphian.
---