Rikard retiring from Bartlett police chief post
Bartlett Police Chief Gary Rikard, leader of the suburban department for 11 years, will retire Dec. 31.
Rikard, 53, confirmed his decision last week, fulfilling a commitment to Mayor Keith McDonald after the 2014 election that he would stay through McDonald's current term. McDonald is seeking his fifth term against challenger John Lackey in the Nov. 6 municipal election.
But Rikard won't be a part of the leadership team regardless of who the winner.
"I wanted to stay in it one more term," Rikard said of his commitment to McDonald.
Rikard joined the department in 1988 after a short stint with the Batesville, Mississippi force. When he moved to Shelby County, he applied at every department from Memphis to Colliervillle, even the Shelby County Sheriff's Office. Bartlett was the one that accepted his application
"I wanted to be a captain and work 25 years," Rikard said of his initial goal in law enforcement. "Captain was the pinnacle."
He had achieved that rank overseeing the department's detective division when he was asked to serve as assistant chief. He served in that role until he was selected to lead the department in 2007.
Only Germantown Police Chief Richard Hall, appointed to that suburban post in 1999, has a longer tenure commanding a local law enforcement division in Shelby County.
Among the accomplishments Rikard cites is the work by the 126 officers on the Bartlett force and their handling their jobs in a professional manner despite growing criticism against law enforcement. He also noted the strides made in handling mental issues. He said cutbacks in helping treat mental health problems put officers in contact with patients more often.
But the approach has changed from the days when officers would simply wrestle the patient into custody. Through the Memphis Police Department's renown Crisis Intervention Training, Bartlett officers are able to better deal with the situation.
"Hopefully, we've saved a few lives by not reacting," the chief said, later adding: "Fortunately, we've come to understand (a physical confrontations) is not the best outcome for anyone."
McDonald wouldn't commit to Rikard's replacement.
"I have to get elected again to make that decision," McDonald said.
Glen Williamson is the department's assistant chief. And there is a history of moving up the second in command when the police chief departs. Rikard replaced Chief Mark Hopper. Hopper moved to the top spot when Don Wray retired as chief.
McDonald has also followed the trend with recent department head replacements in parks and recreation, public works and planning and economic development.
McDonald said the city works "real hard" to have successors in place. "Generally, we are real successful at that," he said, quickly adding with a laugh that he always reminds employees such a natural progression is "no guarantee."
As for Rikard, he said he will eventually return to work, perhaps in a law enforcement-related field. "But I won't be a chief of police," saying he will let others take those reins. First, he wants to travel, head west to place where he's only visited the airport.
"That's on my bucket list," he said.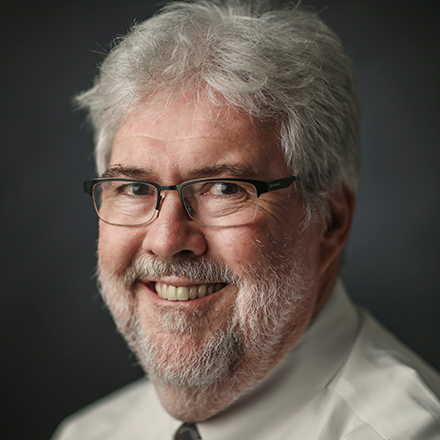 Clay Bailey
Clay Bailey, a lifelong Memphian, has worked as a reporter in the city almost four decades. He concentrated on suburban coverage. He also is a freelance sportswriter for the Associated Press.
---