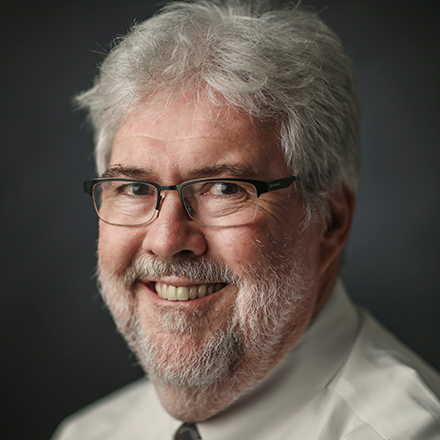 Suburban Dispatch: Apartment controversy in Germantown may portend generational change
Over the years, suburban cities have dealt with cyclical changes in direction. Those times when enough new folks move into a municipality and decide the old folks in office aren't doing things correctly and orchestrate a change.
Or enough opposition emerges on a certain issue or stance by the administration that opponents rally enough like-thinking residents to push forward a new agenda with a new leader.
Whether Germantown is on the verge of such a transition won't be decided until the November elections. But there is enough banging of opposition drums against Mayor Mike Palazzolo's administration to wonder if change-is-a-comin'.
Social media can contribute to such perceptions.
In this case, the centerpiece of the battle is apartments proposed for the suburb, primarily in the city's southeast corner.  And two candidates for alderman – Scott Sanders in Position 1 and Jeff Brown for Position 2 who are teamed with mayoral candidate John Barzizza – have made development a key plank in their campaign platform.
Let me put this out there – I get the opposition to apartment complexes. I, like others, have seen the demise of neighborhoods after apartments were built. Maybe the areas were already headed downhill before the developments; maybe there were other factors in the changes.
However, there are also plenty of spots in Germantown with nearby apartment complexes, that have retained their value. The Vineyard Apartments. The Bridges at Germantown. The Retreat at Germantown immediately come to mind.
The complaint from the vocal opponents is the Palazzolo administration is not listening to them. The powers-that-be are ignoring their pleas regarding building the apartments in the corner of the city. They contend the projects -- built under the suburb's Smart Growth umbrella -- are not smart, but stupid.
Late last year, Palazzolo proposed an 18-month moratorium on new applications for multi-family, standalone apartments. The board approved the delay in January. But it also should be noted the mayor's suggestion came not only at a time when the public outcry was loud, but also as the political season for the Nov. 6 election was warming up.
Some could interpret that action as a pre-emptive move to slow the rate of apartment development; others could see it as a political strategy to stem the railing of opposing voices.
But one thing to note: the apartment/development issue and byproducts -- like the stance for "transparency" and listening to the people -- is a substantial standard of the opposition. I mean they support the best in public safety and quality of life and want top-notch education in the Germantown school system.
But when it comes to social media, their stance against Smart Growth/apartment development/ overbuilding is loud.
The question is whether it is a portion of people making vocal stances or a groundswell of enough voters to overthrow the Palazzolo Administration, along with Alderman Mary Anne Gibson, who faces Brown in Position 2.
THAT'S NO TIME FOR CAMPAIGNING
I don't want to call out anyone directly on this, but it is hard not to identify the culprit.
To be a vague as possible – if you are running for office, there are times where you probably shouldn't campaign. Maybe not during the minister's sermon. Maybe not during a funeral. Perhaps not – if you are an attorney – while advising your client on their defense strategy.
And definitely not as you are preparing someone for a surgical procedure.
Or during your follow up visit after the surgery.
Just an unsolicited word of advice.
FINALLY
For all my friends out in Lakeland.
When this website was still an unknown, unnamed and in the very early planning stages, I referred to it as "The Phantom."
The rumblings were out there. Competition for my former employer on Union Avenue seemed imminent. Three key people signed on, with the explanation that they were pursuing "other journalistic opportunities."
So, accompanying all references to the mysterious website, I used the name "The Phantom."
And, I assure you, it was in an admiring, endearing reference to this new product.
I bring this up to all the folks out near Canada Road and Interstate 40 to show Phantom can be a respectable – even reverent– reference to something.
Even a high school mascot.
I wonder if my request to join the Support Lakeland School System page on Facebook is still "Pending"?
---