Wolf steps aside as Lakeland fire chief with uncertainty of department's future
The election of Mike Cunningham as the new Lakeland mayor and questions about the future of a fire department have led Dennis Wolf to step aside as the suburb's first fire chief before he actually took on the duties.
The city announced Tuesday that Wolf decided to stay in his position with the Municipal Technical Advisory Service of the University of Tennessee rather than become the Lakeland fire chief.
"It's really in my best interest because it's uncertain that the fire department will proceed, and I need a job," Wolf said in a telephone interview Tuesday afternoon.
Wolf was not actually a Lakeland employee yet. He was supposed to become fire chief Jan. 1.
Cunningham and ally Commissioner Richard Gonzales were elected in the suburb's municipal election on Nov. 6. Both candidates ran on a platform that Lakeland didn't need to assume the expense of providing fire services.
Lakeland is the only municipality in Shelby County without its own fire department. The city relies on the Shelby County Fire Department to answer calls within its borders. The county operates out of Station 65 on Beverle Rivera inside the Lakeland city limits.
"Dennis has been a great resource of information as we have explored setting up a Fire Department in Lakeland," City Manager Shane Horn said on the city's website. "I am appreciative of the time and effort Dennis has spent positioning us for this opportunity. We certainly wish Dennis the best and look forward to continuing to work with him as our fire consultant with MTAS."
Efforts to reach Cunningham on Tuesday afternoon regarding Wolf's decision were unsuccessful.
Wolf, who retired as Germantown fire chief in 2011, serves as a fire management consultant for MTAS. In April, then-Mayor Wyatt Bunker announced Wolf would become the suburb's fire chief. Under the agreement, Wolf, who had worked with Lakeland consulting on the fire department plans, would retire from MTAS at the end of this year and take over as fire chief Jan. 1.
Lakeland officials hoped to begin providing fire service to the suburb next July.
But opponents of the Bunker administration questioned whether Lakeland could afford the expense of the service. The matter was part of the campaign platform for Cunningham and Gonzales.
Both were elected Nov. 6, Cunningham defeating Bunker by more than 300 votes and Gonzales finishing first among five candidates for two commissioner posts. Michele Dial grabbed the second commission seat, unofficially finishing 22 votes ahead of Michael Green, the third candidate on the ticket with Cunningham and Gonzales.
Wolf acknowledged everything changed with the election.
With a new city leader in Cunningham and a second vote on the Board of Commissioners in Gonzales, Wolf said he couldn't chance betting on Lakeland moving forward with the fire service plan, given the newly elected candidates' position on the idea.
"Cunningham and Gonzales all ran on a platform of not have a fire department at this time," Wolf said.
With the deadline approaching for him to withdraw his retirement plans from MTAS and doubts about Lakeland actually starting a fire department, Wolf opted to stay in his current position.
"Lakeland is a dynamic city that is poised for tremendous growth and development, and I was looking forward to working with Lakeland's outstanding staff and being a part of that," Wolf was quoted as saying in the city's press release. "However, things change, and it is in my best interest to remain with MTAS. I will continue to support Lakeland in any way possible as their MTAS fire consultant."
That offer probably wouldn't include overseeing the Lakeland fire department if the city decided to establish one. While Cunningham and Gonzales hold two seats on the commission, Dial was associated with Bunker's administration, and two commissioners – Josh Roman and Wesley Wright – also supported the fire department. If Dial, Roman and Wright continue to support the idea, it  could mean a 3-2 vote in favor of the idea.
Wolf said he wouldn't seek the position again, choosing now to stay committed to MTAS after he was allowed to return to his position.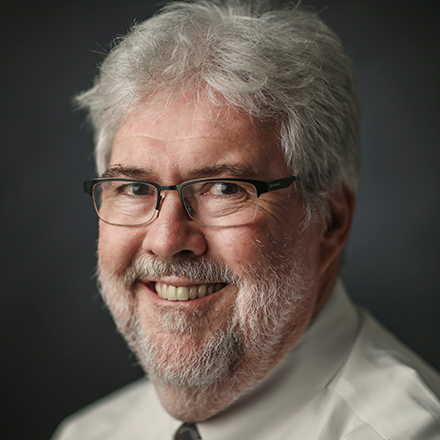 Clay Bailey
Clay Bailey, a lifelong Memphian, has worked as a reporter in the city almost four decades. He concentrated on suburban coverage. He also is a freelance sportswriter for the Associated Press.
---