Kelsey says closed GOP primaries could ensure election integrity
Lee, Haslam oppose proposed changes to election law
State Sen. Brian Kelsey says closing Republican primaries could bolster the "integrity" of GOP elections and keep other groups from affecting them. But Tennessee's governor-elect and sitting governor disagree with such a move.
"Whenever the state party recommends something, I think we should take a look at it," Kelsey said following a Senate Republican Caucus meeting Monday. "I think we have to be very careful in ensuring the integrity of our primaries and making sure that non-Republicans are not taking advantage of the Republican primary ballot."
The Republican Party Executive Committee passed a resolution over the weekend urging the 111th General Assembly to update the election law to include a question regarding political party affiliation on Tennessee voter registration forms as well as requiring party registration in order to vote in a party's primary election.
Some Republicans have contended in recent years that Democrats can infiltrate their primary elections and support weaker candidates, enabling Democrats to have a better chance to win in the general election.
"These common-sense resolutions will help maintain the integrity of our elections and elect the best-qualified Republican candidates to federal, state and local offices. We ask that the General Assembly consider and adopt the changes put forward by the State Executive Committee," said Tennessee Republican Party Chairman Scott Golden in a statement.
Despite the executive committee's support, Gov.-elect Bill Lee and Gov. Bill Haslam said Monday they oppose such a move.
Lee pointed out the Republican Party has been successful in recent years, securing majorities in the Legislature and other key positions statewide.
"I would be willing to look at whatever the Legislature says, but on the surface, I don't see a reason to make a change," he said. Lee added he would be willing to discuss the matter with the executive committee "if they'd like my opinion."
Haslam made no secret of where he stands on the issue, saying he is "strongly opposed."
"If you're a Republican, I think it's a silly proposal, because … when we were the minority party forever, if everybody registered and voted by party, I could argue Republicans wouldn't be in as good a position they've been in," he said Monday during a Nashville Rotary Club meeting.
Haslam said he believes in Republican governing philosophies but tends to think voters should consider who would be best at solving problems when they go to the ballot box.
"I'm not certain registering by party does anything to advance that cause," he said.
Lt. Gov. Randy McNally said the matter will be discussed in the Senate and noted the details of such a change will be important. He pointed out poll workers will have to be set up to make sure the rules are followed.
McNally acknowledged members of one party can try to throw a primary of the other party off kilter by voting for the lesser of two candidates. Sometimes, though, the opposite happens, he said.
"I don't think President Trump would have been elected had there been closed primaries in all the states," McNally said. "He had a lot of new, enthusiastic people, and that might have inhibited them from voting."
If closed primaries are adopted, McNally said, he wants to make sure the process is "seamless" and that it doesn't cost the state or the Republican Party a "bunch of money to do it."
Tennessee Democratic Party Chairman Mary Mancini opposes passage of such a requirement.
"No Tennessean should be required to join a political party in order to exercise their constitutional right to vote, including independent voters," Mancini said in a statement. "And as the share of independent voters continues to increase in Tennessee, this move would suppress them from making their voices heard in the primary process."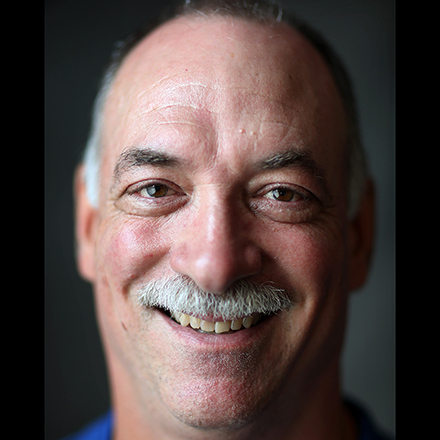 Sam Stockard
Sam Stockard is a Nashville-based reporter with more than 30 years of journalism experience as a writer, editor and columnist covering the state Legislature and Tennessee politics for The Daily Memphian.
---