City Council, suburbs consider nixing noon beer sale restriction
Consumers would be able to buy beer at 10 a.m. on Sundays
Having to wait until noon on Sunday before buying beer may soon be a thing of the past in several local jurisdictions.   
The Memphis City Council is considering an ordinance to amend the local hours of beer sales to match state liquor and wine sales. Meanwhile, Bartlett also is on the verge of earlier beer sales on Sunday, and other suburbs are considering changes.
Regulation of beer sales falls under individual local governments, while state law governs the sale of liquor.
With the passage of new state law, beginning, Jan. 1, 2019, grocery stores will be permitted to sell wine on Sundays. Liquor stores have been allowed to be open and begin selling wine and spirits on Sundays at 10 a.m. since April of 2018.
Council members are being asked to amend a local ordinance barring beer sales before noon on Sundays and allow beer sales from 10 a.m. to 11 p.m. at both grocery stores and liquor stores for equity and fairness.    
The amendment was discussed in the Economic Development & Tourism Committee Tuesday morning. The change will require three readings by the City Council for approval, but the first vote scheduled to take place Tuesday did not occur.
If the amendment doesn't pass, beer sales will not be allowed before noon on Sundays, but liquor and wine sales will still be allowed at 10 a.m. as dictated by state law.
Bartlett will have third and final reading on amendments to its code regarding beer sales at its meeting next Tuesday. A public hearing will accompany the Board of Mayor and Aldermen's consideration of the changes.
The ordinance passed unanimously on the first two readings.
In addition to the earlier sales on Sunday, the Bartlett amendments address increasing the amount of alcohol content in beer from 5 percent to 8 percent.
Germantown Mayor Mike Palazzolo said Tuesday that the city has not started any movement toward earlier beer sales in the city. However, some merchants have approached city officials about a possible change. He said city officials will review the ordinances.
In Collierville, Town Administrator James Lewellen said they are working on an ordinance change that could be presented to the Board of Mayor and Aldermen as early as next month.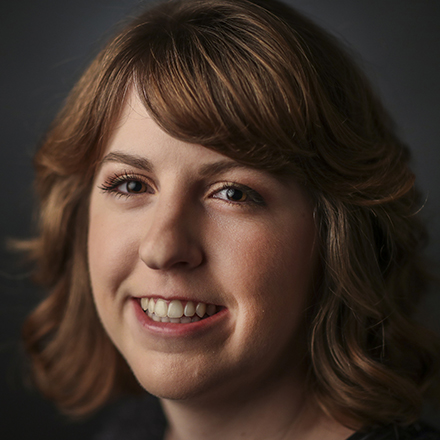 Michelle Corbet
Michelle Corbet covers business for The Daily Memphian. Prior to, she was a reporter at the Memphis Business Journal. A native Memphian and University of Memphis graduate, Michelle covered business in Conway, Arkansas after college. Michelle got her start covering business as an intern at The Commercial Appeal.
---