Pork rind toss, blind-folded gift wrap contest key Memphis Made Games at Walmart
If you buy a tub of whipped topping, a plastic toy, fried pork rinds or gift wrap at Walmart, you may be contributing to a paycheck for a Memphis-area worker.
The Mid-South contribution to Walmart's Made in USA initiative includes pork rinds and popcorn made at Brim's Snack Foods in Bartlett; whipped topping and cake icing made at Rich's in Arlington; gift wrap and bows made at Impact Innovations in Memphis; and toys produced by American Plastic Toys in Olive Branch.
Those and other suppliers helped Walmart spend $4.5 billion and supported 68,000 jobs at Tennessee- and Mississippi-based companies last year. The suppliers are helping Walmart push toward a goal of purchasing an additional $250 billion in American-made products and creating a million jobs over 10 years.
Workers from the four companies joined Walmart associates and local celebrities at the 7525 Winchester Walmart for a bit of fun called the Memphis Made Games on Thursday, Dec. 6.
Professional soccer goalie Tim Howard, minority owner of the Memphis 901 FC soccer team, joined forces with Walmart associate Dorothy Sanford to compete in games featuring  local products: blindfolded gift wrapping, cupcake decorating and a Brim's pork rind toss.
The event, intended to create awareness of the Salvation Army and its Angel Tree program, wrapped up with a donation of supplies and toys for this year's collection drive to aid more than 3,000 Mid-South children and seniors.
It also was a way of calling attention to Walmart's Made in America push that began in 2013.
"We're very appreciative of Walmart's commitment to U.S. manufacturing," said Jeff Lewallen, plant manager of Buffalo-based Rich's Arlington plant, which makes Walmart's private label Great Value whipped topping and icing used to decorate baked goods in Walmart bakeries.
We loved participating in Memphis Made Games with our friends @WalmartInc . Thank you for celebrating U.S. manufacturing with our team in Memphis! #USJobs #MemphisMade pic.twitter.com/hYXPTWNGep

— Rich Products Corp. (@RichProducts) December 6, 2018
Rich's has 175 employees in Arlington, who are among 1,000 people at four plants in Tennessee, Lewallen said. The company's products have been sold in Walmart stores for 30 years, he said.
Phil Burnett, sales manager, and Justin Wilson, account manager, brought a case of fried pork rinds from Brim's for the snack-throwing contest, which left pork rinds scattered on the floor around four decorative buckets near the holiday decorations aisle.
"These pork skins are still warm," joked Burnett.
In addition to running its own snack food production and distribution network, Brim's sells pork rinds at Mid-South Walmarts and produces Walmart's private-label Great Value bagged popcorn for sale across the country, Burnett said.
The company, which Terry Brimhall started when he was in college in 1979, has about 150 employees in the Memphis area and more than 350 overall, Burnett said.
Impact Innovations bought designs, licenses and other aspects of Cleo Inc.'s Memphis gift wrap business and opened a plant at 6269 E. Shelby Drive in 2011.
It initially packaged gift wrap printed in China, but invested in printing facilities in Memphis and underwent a series of expansions starting in 2015 to meet demand from Walmart.
The Minnesota-based company was purchased this year by United Kingdom-based IG Design Group PLC.
Michigan-based American Plastic Toys opened its Olive Branch plant in 1980 specifically to supply Walmart with toys. The current offering includes playhouses, riding toys, sand buckets and shovels and accessories for dolls, such as an SUV and boat set that was part of Thursday's gift-wrapping competition.
The Olive Branch plant also serves as the company's Southern distribution center.
American Plastic Toys increased its workforce about 50 percent, to 200 a year ago, to meet Walmart demand. The company brought production lines to Olive Branch that had previously been in China, Vietnam and elsewhere.
Plant manager Phil Stockel said business has continued to tick upward. "It's increased a little bit, so it's coming back to America, it really is," he said.
Melvin Walls, store manager on Winchester, said, "Being able to have local products on our shelves is important to us and our community. We're committed to purchasing top-quality products that create jobs in communities across the U.S. It's meaningful for our customers, our communities and our company."
The Winchester Walmart will host a "Fill the Truck" event for the Salvation Army Angel Tree program at 10 a.m. Saturday.
Gwen Hooper, Salvation Army public relations manager and Angel Tree coordinator in Memphis, said the gift collection program wouldn't be possible without support from companies like Walmart.
Program organizers use cash contributions to the Angel Tree program to shop at Walmart for items that children requested but that weren't donated. This year's public collection deadline is Friday, Dec. 7, and distributions are scheduled for Dec. 14, Hooper said.
Walmart also helps the Salvation Army by allowing bell ringers at store entrances, Hooper said. The money collected there pays 25 percent of the operating budget of a shelter for women and children.
Walmart said during the past year it invested more than $3.5 billion with Tennessee-based suppliers and $834 million with Mississippi-based suppliers, supporting 54,000 jobs at 876 businesses in Tennessee and 14,000 jobs at 432 businesses in Mississippi.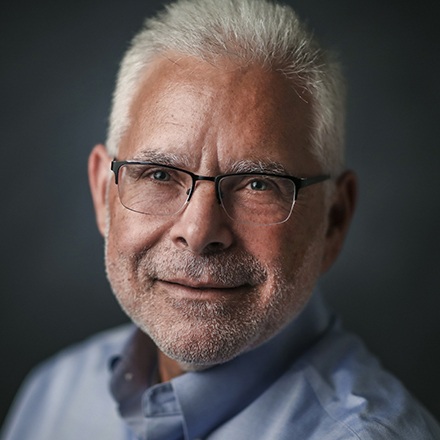 Wayne Risher
Business news reporter, 42-year veteran of print journalism, 34-year resident of Memphis, University of Georgia alumnus and proud father and spouse of University of Memphis graduates.
---