Health lounge set to open in Lakeland in time for New Year's resolutions
After losing 25 pounds in two months going to Nutrition Bar in East Memphis, Chuck Laminack decided the concept was successful enough to open his own rendition of the shop on Canada Road.
The Nutrition Lounge in Lakeland, much like the East Memphis business on Poplar near Perkins Extended, is a health bar offering energy teas, aloe shots and various flavors of soy, whey and vegan-based protein shakes. He plans to open Jan. 3.
Laminack, owner of Pyramid Stone Kitchen and Bath Gallery on Summer Avenue, first discovered Nutrition Bar after he visited the Sweat House, a sauna studio.
"A buddy of mine sent me a picture from our fishing trip and it was a picture of me, and it wasn't the most gratifying picture of myself," Laminack said. "I started sweating at the Sweat House, and I saw the Nutrition Bar and was like 'What is this?' I was like 'Cool. This is something I am willing to invest in,' because your health is your greatest wealth."
Laminack's version will be the fourth sister shop to open in Memphis, including Nutrition Hub in Germantown, Nutrition Bar in East Memphis and Downtown Nutrition. All shops are independent, named differently and owned by different people, but offer the same menu items and use the same nutrition brand, Herbalife Nutrition, Laminack said.
The layout of Nutrition Lounge will be similar to Nutrition Bar in East Memphis, but will have its own unique features, Laminack said.
"We don't want people to think it's a franchise because it's not. We're our own entity," Laminack said. "This particular (Lakeland) location will have a little bit of my panache on it with marble. I love marble, and everybody likes white and grey now so I'm going to put some white and gray marble in there."
Laminack hopes Nutrition Lounge will help people try a different meal than they are used to, and help those wanting to feel better about themselves.
"I think that we – as a community in Memphis – are extremely overweight," Laminack said.
"People will go and spend $8 on a really unhealthy fast-food meal, when they can spend $8 and get some really good vitamins, minerals and protein and very low amounts of sugar."
As owner, Laminack said he will be hands-on in the shop and plans to continue his current job at Pyramid Stone Kitchen, splitting his workday between the businesses.
With mentoring from Katelyn McMurry, the owner of Nutrition Hub and Nutrition Bar with her husband, Laminack said opening Nutrition Lounge has been "phenomenal." 
"It's amazing to get some input and do something different," Laminack said. "Even though all of these different businesses that are going to open like this do the same thing, we're not really in competition, and that's the really cool thing about it."
McMurry said despite not have ownership of Nutrition Lounge, she felt the incentive to help Laminack be successful with the opening of his shop.
"Kind of how the whole thing works is you partner with somebody and then they open it financially," McMurry said. "Then you are kind of like a mentor to them to help them open, and you make a percentage of their sales."
McMurry thinks Nutrition Lounge will benefit from the growing Lakeland area, especially with the new year approaching. 
"With that area, it has been growing and a lot of people are moving there," McMurry said. "This is the perfect time of year to open one because January is kind of the kick-off time for us as far as people are more aware of their diets and are trying to get back on track. So, I think it's perfect timing."
The location of Nutrition Lounge at 2961 Canada Rd. was chosen for its proximity to Orange Theory Fitness along with the functionality of having both businesses next door to each other, McMurry said.
"We have the same customer base," McMurry said. "It's already established, we already know they are a good business and they have a lot of customers, so it's just a smart business move to put them near. You're working out; you might as well grab your shake."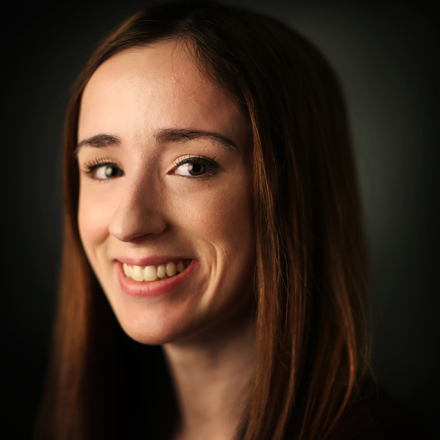 Natalie Martin
Natalie Martin is a Memphis native and 2018 graduate of the University of Memphis. She worked at The Daily Helmsman, the U of M's student newspaper, for a year as a reporter and a copy editor and has been published in Memphis Magazine. She is a reporter for The Daily Memphian.
---