Wissman announces run for re-election as Arlington mayor
Arlington Mayor Mike Wissman will run for a third term in the northeast Shelby County suburb's municipal election later this year.
Wissman officially confirmed his decision Friday, although he has told voters unofficially of his mayoral plans since choosing not to pursue the area's state representative position after the Ron Lollar died in July.
"There's a lot going on in Arlington that I want to see through," Wissman said in a telephone conversation Friday, adding "the timing didn't feel right to run for something else or walk away" from the Arlington office.
The mayor also said there is a hope for stability in political representation for the town. With Lollar's death and state Sen. Mark Norris not returning to Nashville after his appointment to a federal judgeship, two previous long-serving politicians representing the suburb were no longer in office.
In addition to the mayor's office, three positions for alderman and two school board seats are on the Sept. 19 ballot.
Wissman, 47, was elected in September 2011, defeating three other candidates after former mayor Russell Wiseman decided not to seek re-election. Wissman, a Memphis firefighter, was unopposed in 2015 when seeking his second term as mayor.
Wissman was a member of the Shelby County Schools board from 2008-2013, during the transition from a countywide school system to the six Memphis suburbs in Shelby County forming their own municipal school districts.
Arlington schools, public safety and parks improvement were major platforms in Wissman's 2011 campaign. Arlington Community Schools is established and parks continue to expand, such as the six-court tennis center, he said, and a second fire station is on the budgeting plans for the new fiscal year in July.
But Wissman acknowledges there are always other things on the horizon to address. He still is lobbying to have a free-standing emergency room by Baptist Memorial Hospital built. The West Tennessee Veterans Home continues to be a hope for the town, and Kroger has talked about a new, major store in the general area of the Interstate 40/Airline Road junction.  But that development is on hold.
"There are a lot of things we have worked on for years and years that are just now happening," he said.
And there is the basically blank canvas within the town's boundaries south of I-40 to U.S. 64 and how future development of the area unfolds.
Wissman said he hears suggestions of what residents want and those must be balanced with needs and budgets. And, he wants to be part of those decisions regarding the town's future.
"If I didn't enjoy it or feel I was doing a (good) job, I would walk away," he said.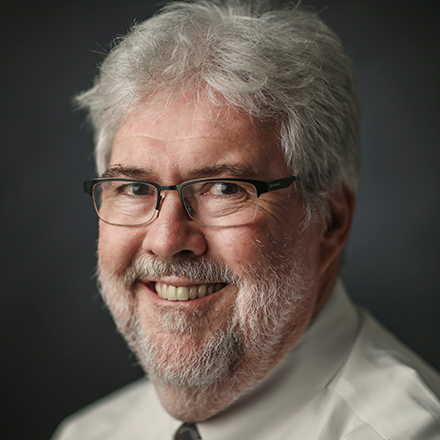 Clay Bailey
Clay Bailey, a lifelong Memphian, has worked as a reporter in the city almost four decades. He concentrated on suburban coverage. He also is a freelance sportswriter for the Associated Press.
---