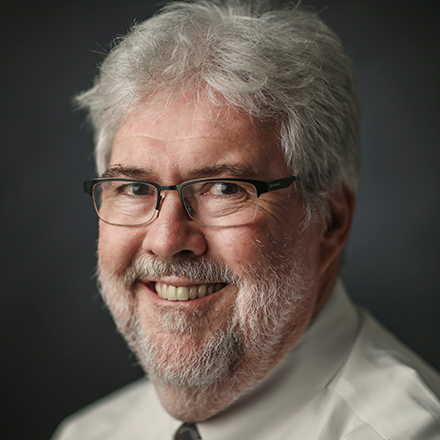 Suburban Dispatch: Education Awards, who's that candidate and other notes
On Sundays we're going to try to catch up on the week's news, late-breaking items, observations and perhaps a recap of stories that were particularly interesting.
And we start this Sunday with some good news for education systems out yonder.
REWARD AWARD
Eighteen suburban schools were recognized Friday by the state Department of Education's new school accountability model – named Reward Schools.
The recognition in its first year updated the state's model where several areas are measured for a school's success. Millington was the only suburb without a school to meet the criteria. Shelby County Schools was represented in the suburbs as Germantown elementary and middle schools were named.
"Being recognized as having multiple Reward Schools is a compliment to the dedicated work that our students, teachers, staff, and parents do every day," David Stephens, Bartlett City Schools superintendent, said.
"It's easy to take for granted the sustained success of our elementary school, but the administration, teachers, and staff at Lakeland Elementary continue to find ways to improve year after year," said Kevin Floyd, chairman of the Lakeland Board of Education.
The schools named by the state were:
Arlington
Arlington Elementary
Donelson Elementary
Bartlett
Bartlett High (including the Ninth Grade Academy)
Bon Lin Middle
Ellendale Elementary
Oak Elementary
Collierville
Bailey Station Elementary (no relation)
Collierville Elementary
Crosswind Elementary
Sycamore Elementary
Tara Oaks Elementary
Germantown
Dogwood Elementary
Farmington Elementary
Houston Middle
Riverdale Elementary
Lakeland
Shelby County
Germantown Elementary
Germantown Middle
MYSTERY CANDIDATE
When I called out a candidate in Wednesday's Suburban Dispatch for some out-of-place campaigning, I purposely didn't identify the person. I thought it unnecessary, figuring it was an uninformed mistake or at least inappropriate. If the candidate was unaware of the problem, perhaps just a nudge that it was the wrong time and the wrong place would help.
Well, maybe it was more of a forceful push that the scenario was wrong, but anyway.
Keep in mind, I didn't even say to which office or municipality the candidate was linked. There are city races in five of the six suburbs – Bartlett, Collierville, Germantown, Lakeland and Millington.
Still, there were some people who wondered if the whole escapade with the candidate was a hoax. Some innuendo trotted out by the candidates they oppose. An inaccurate portrayal of a candidate on their side of the ballot.
Let me go ahead and assure everyone – the conversation happened. Pure and simple. Fact.
Now, there are 48 candidates for about 30 offices across the five suburbs. If someone wants to figure out this puzzle to determine if their candidate for mayor, alderman or school board member is the one mentioned, feel free.
But I won't identify them.
SHORT TRIPS
BARTLETT EXIT: We noted earlier this week that Bartlett Police Chief Gary Rikard is stepping aside at the end of the year. While I wish him well, it's always tough to see someone leave that I covered for years. I'm too old to break in new department heads.
GERMANTOWN EXIT: Leadership Germantown is looking for a part-time program director. Those interested should submit a cover letter with your qualifications and your resume to the selection committee at LeadershipGermantown@gmail.com . The deadline for applications is Oct. 24.
COLLIERVILLE EXIT: The town is working on prettying-up the stretch between U.S. 72 and the Town Square with a streetscape project called Center Connect. At the keyboard to explain the work, contributing writer Michael Waddell.
LAKELAND EXIT: Another person helping us with suburban coverage – J.T. Mullen – took an updated look at the status of the Lake District. The 160-acre mixed-use development is moving along as developer/owner Yehuda Netanel and Gilad Development continue to make strides on the concept at the southeast quadrant of the Canada Road exit of Interstate 40.
The two old mall buildings are down, which is a grand accomplishment for the project and the suburb. I used to be real pessimistic about the plan. I'm a bit more hopeful at this point, if for no other reason, those eyesores are gone from the Lakeland exit. I'll withhold celebration until a river is running through the project and the development is occupied.
---