Current owner plans to bid on Stonebridge, keep course open
Overdue loan payments will soon have Stonebridge Golf Course up for auction on the courthouse steps, but don't expect the semiprivate course to close or even substantially change ownership.
That's the message from Mark Lovell, the golf course principal owner through the limited liability company Golf Nation.
Lovell told The Daily Memphian that at noon on Valentine's Day, he plans to be a bidder who is representing only himself, not his indebted Golf Nation.
Asked why he will bid for the 177 acres, clubhouse and other facilities in Lakeland, Lovell responded, "Because I'm personally liable for the loan. …
"They auction it off. I'll bid up to what's owed to the bank and possibly then some. Therefore, I'll pay the loan off to the bank. I'll still be in good standing with the bank," he said of lender Bank of Bartlett.
Lovell expects the winning bid to be between $1.3 million and $1.5 million, and said he has been told little interest has been expressed by any other potential bidders. Golf Nation had bought the club from Textron Financial six years ago for just over $1.5 million.
While Lovell acknowledged there are no guarantees that he will buy back Stonebridge with the highest bid, "the odds are extremely high."
After the recent legal notice was published about the foreclosure sale, Lovell said, "Unfortunately, most people jump to the conclusion that the sky is falling."
---
TOM BAILEY: Stonebridge Golf Course on the auction block
---
"I don't roll like that, but I understand why people do," Lovell said. "In a very wholesome, honest way, I assure them everything is still good. All my employees want to make sure their jobs are secure. I assured them they are. Members want to make sure their memberships are still valid."
Lovell said the course hosts about 50 golf tournaments a year, and that "some (members) called and wanted to confirm if they need to make other plans. The answer is no, all tournaments will still go on."
"Some folks who live around (the course) want to make sure the golf course is open so not a bunch of weeds are growing up. We assured them it is," he said.
Lovell, 60, is founder and president of the annual Delta Fair at Agricenter International, as well as other fairs, boat shows, hunting and fishing shows that are part of Universal Fairs.
Two years ago, he bought the Memphis-based boat dealership Counce Marine.
The Eads resident briefly represented Tennessee House District 93 before resigning in early 2017 over a sexual misconduct allegation.
His Golf Nation LLC was unable to keep up the bank payments on its loan for Stonebridge, but Lovell declined to reveal the amount of the deal.
The 46-year-old Stonebridge Golf Course fronts the south side of I-40 from U.S. 64 to Davies Plantation Road.
Stonebridge hosted about 28,000 rounds of golf in 2017 and 2018, club officials said.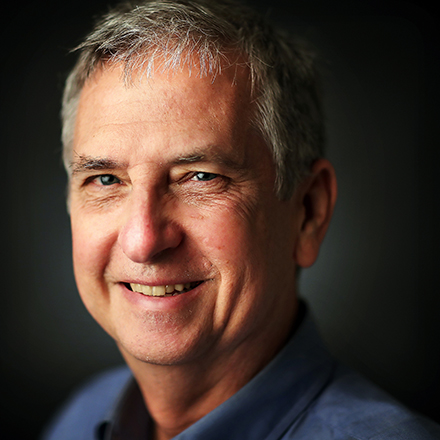 Tom Bailey
Tom Bailey covers business news for The Daily Memphian. A Tupelo, Mississippi, native, he graduated from Mississippi State University. He's worked in journalism for 40 years and has lived in Midtown for 36 years.
---