Millington school's breakfast program helps students focus on learning
In just a few hours, students at E. A. Harrold Elementary School in Millington were going to begin spring break. But that wasn't why they were excited.
At least, it wasn't the only reason.
It was also National School Breakfast Week. Gathered in the school cafeteria Friday, students were having a spirited pep rally as they cheered their school for being named Breakfast Champions. The award was presented by No Kid Hungry, a campaign to address childhood hunger.
The school was chosen for delivering breakfast to students in the classroom every morning.
Among the crowd of children were kids who all seemed to have pretty strong ideas about what they like for breakfast.
There was Mariyah Spates, a fifth-grader who eagerly jumped onstage to tell her fellow students her favorite thing to eat in the morning is a sausage biscuit.
Fourth-grader Jackson Owens said his favorite is Trix cereal.
"Breakfast makes me feel better in my life and in class," Owens said.
Ashley Shults, Breakfast Program Expansion Specialist at No Kid Hungry, doubled as the emcee for Friday's energetic event.
"What would you feel if you didn't have breakfast in the morning?" Shults asked.
"I wouldn't be awake," Owens said while being showered in applause and laughter from his schoolmates.
Vicki Chen, supervisor of School Nutrition for Millington Municipal Schools, said listening to student voices about what they want for breakfast is exactly what has made the No Kid Hungry program successful at Harrold.
She and cafeteria manager Christina Hutchison pay special attention to which items end up uneaten and in the campus trash bins after meals are served.
"I communicate with Christina to find out what the kids really want, and we make a menu," Chen said. "Since August, we've tried a lot of things, and we find out that kids don't like them."
Chen said the big hits are cereal, French toast, Pop Tarts and the longtime cafeteria classic Super Donut.
While briefly a part of the then-newly merged Shelby County Schools in 2013, E. A. Harrold instituted the school system's Breakfast in the Classroom program.
Students would pick their free breakfast up in the cafeteria and take it back to their classrooms. Trendsetting teachers in first- and second-grade started requesting they have food delivered to their doors.
Soon, fifth grade adopted the idea, and then fourth grade, until last spring when the entire school got on board.
When Principal Tricia Speight came from Tipton County Schools to accept her role as principal at Harrold this school year, Hutchison asked if the delivery of breakfast to classrooms would continue.
"I'm like, 'Well, let me see what the teachers want,'" she said. "They all liked it. I said, 'Well, let me see it.' And it works."
Shults, who works directly with the State of Tennessee's School Nutrition Program, said alternative delivery solutions such as the one implemented at Harrold can help overcome several commonplace factors that keep students from having meals each morning. Those include late drop-offs, late buses, the stigma around accepting a free school meal and inconvenient location of cafeterias in school buildings.
"In one year, (Harrold) increased participation to almost 89 percent, so they are reaching almost every student in this school every day," Shults said. "The national average is about 57 percent, so when you hear something like 89 percent, that's something to celebrate."
As the assembly wound down, students danced to upbeat pop music as they waited for instruction to fall in line and return to class.
Speight joined in with her own jig to cap off the celebration.
Shults said it's this synergy between student and staff that speaks to Harrold's success in the breakfast program.
"You can look at Mrs. Speight dancing with her students," she said. "When you have these communities that are willing to do the work, if it means that students are fed and ready for success, that is something we want to replicate all across the state, and all across the country."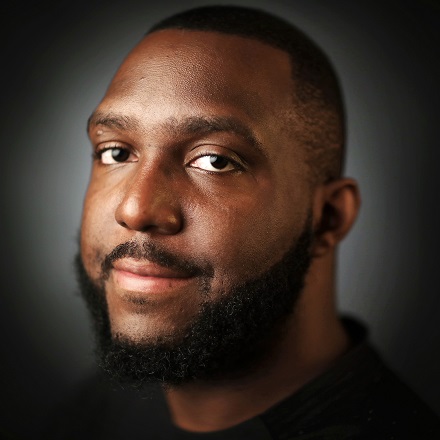 Jared Boyd
Jared Boyd is a general assignment reporter with The Daily Memphian who can be found covering just about anything people in the Mid-South might find interesting. His friends call him "Jay B.," and you can, too.
---