Two suburban schools receive national distinction for excellence
Two suburban schools – Donelson Elementary and Lakeland Elementary – were recognized Monday as National Blue Ribbon Schools for 2018 by the U.S. Department of Education. 
The recognition is the highest honor the department bestows to public and private schools in the U.S. and is based on a school's overall academic excellence or progress in closing achievement gaps among student subgroups.  
The schools are two of six in Tennessee given the honor, along with 349 other schools across the country.  
Arlington Community Schools described the recognition as a "prestigious honor," according to their website. Donelson is one of four schools in that town's system. 
Dr. Ted Horrell, Lakeland School System superintendent, said it was a big deal for Lakeland Elementary just to be nominated for the award.  
"The nomination by the state was a complete surprise," Horrell said. "It was almost as exciting as anything because this is an award that you can't seek out, you can't self-nominate, you can't really lobby for it. It's made through the state based off of certain parameters that they have."  
Horrell said it took everyone in the school working together to get the award. 
"I think it's hard to be a teacher these days," Horrell said.  "There's more and more accountability, there's more pressure, there's higher and higher expectations. So to be able to say to the teachers and staff, 'Congratulations, you did a great job and your hard work is being recognized,' means a lot to them and means a lot to us." 
Joretha Lockhart, Lakeland Elementary principal, said winning the award is a great accomplishment for the faculty.  
"They work so extremely hard every day to make our students successful," Lockhart said. "When you're recognized for something that you've just worked so hard for in private, and then you get this recognition in public it means the world to them."  
Lakeland Elementary and Doneslon Elementary will be formerly recognized among others at an awards ceremony at the Omni Shoreham in Washington, D.C., on Nov. 7-8.  Horrell will represent Lakeland Elementary.  
"Becoming a National Blue Ribbon School doesn't happen overnight," Tammy Mason, superintendent of Arlington Community School, said in a release on the district's website. "It takes years of hard work and dedication by teachers, faculty and staff, and students, and we cannot be prouder of this achievement. It's truly a remarkable feat."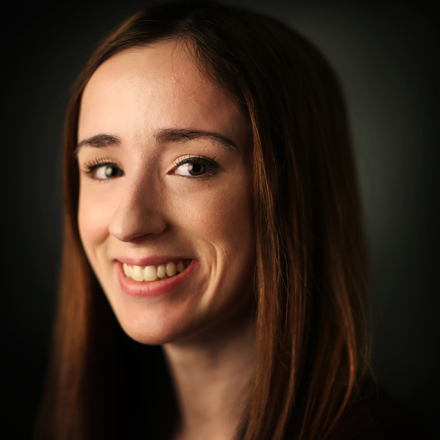 Natalie Martin
Natalie Martin is a Memphis native and 2018 graduate of the University of Memphis. She worked at The Daily Helmsman, the U of M's student newspaper, for a year as a reporter and a copy editor and has been published in Memphis Magazine. She is a reporter for The Daily Memphian.
---