Judge overturns decision denying Baptist's standalone Arlington ER
Arlington residents will no longer have to drive to Bartlett to get to the nearest emergency room.
Baptist Memorial Health Care Corp. has been trying to get a certificate of need for a freestanding emergency department in Arlington for years.
A CON is required by the state in order to build a new health care facility to avoid a redundancy that could lead to higher health care costs.
In 2017, the Tennessee Health Services and Development Agency denied competing CON requests from Baptist and Saint Francis Hospital.
Baptist appealed the ruling, and on March 19, Administrate Judge Stephen Darnell of the Administrative Hearings Division of the Secretary of State's office reversed the decision.
"I am thrilled by Judge Darnell's decision to grant Baptist's CON application to build a freestanding emergency department in Arlington, Tennessee," Jason Little, president and CEO of Baptist Memorial Health Care, said in a prepared statement. "This freestanding ED will make emergency care more easily accessible to residents of four counties – Fayette, Haywood, Shelby and Tipton – which will result in an unprecedented extension of quality health care for these communities."
Baptist originally submitted the CON application for the Arlington emergency department in May 2017.
The $10 million facility with helipad will be developed in partnership with Regional One Health at the corner of Interstate 40 and Airline Road. It will include eight rooms and be equipped with CT scan, X-ray and ultrasound imaging technology.
The facility will serve as a satellite emergency department of Baptist Memorial Hospital-Memphis.
Baptist said many emergency room patients seen at Baptist-Memphis are traveling from as far away as Haywood County, whose community hospital closed in 2018, and Fayette County, where Methodist Le Bonheur Healthcare closed the only hospital in the county in 2015.
"We believe Arlington is the best location for Baptist's freestanding emergency department because of current ED use patterns, community growth and accessibility to rural and surrounding areas," Little said in a prepared statement.
Baptist cites the area's growing population as evidence of the need for a new health care facility. The approximate populations of Fayette and Haywood counties are 40,000 and 17,000, respectively, while Arlington has a population of 11,000 and is one of the fastest-growing communities in Shelby County.
The CON application for Baptist's freestanding emergency department in Arlington is its fourth in Shelby County. Previous applications were for locations in Hickory Hill, Lakeland and two attempts for the Arlington location.
Baptist has 22 affiliate hospitals in West Tennessee, Mississippi and East Arkansas; more than 5,000 affiliated physicians; and Baptist Medical Group, a physician group with more than 750 providers. It also has a network of minor medical centers and clinics, as well as surgery, rehabilitation and other outpatient centers.
In all, Baptist employs more than 18,000 people, making it one of the country's largest not-for-profit health care systems and the largest provider of Medicaid in the region.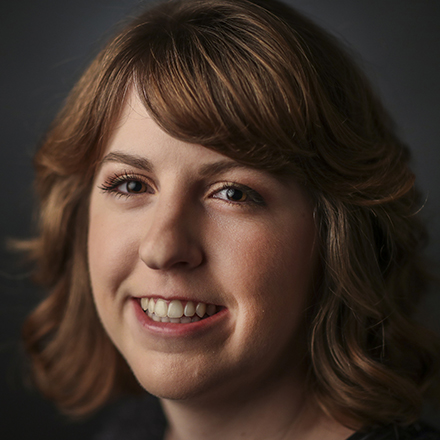 Michelle Corbet
Michelle Corbet covers business for The Daily Memphian. Prior to, she was a reporter at the Memphis Business Journal. A native Memphian and University of Memphis graduate, Michelle covered business in Conway, Arkansas after college. Michelle got her start covering business as an intern at The Commercial Appeal.
---