Machine company files suit against Lake District developer for compensation
The Lake District developer is being sued by equipment leasing company Heavy Machines Inc., which claims it is owed more than $140,000 by a contractor working on the mixed-use project in Lakeland and the developer is thus responsible for payment.
Heavy Machines has filed a mechanic's and materialman's lien on the property at 3536 Canada Road, according to the lawsuit, which was filed March 7 in Chancery Court. In addition to The Lake District developer, Gilad Development Corp., First American Title Insurance Co. and Eider Capital Debt Partners LLC are named as defendants for their interests in the property.
Not currently named in the lawsuit is Tri-State Enterprises LLC, a Walls, Mississippi-based contractor that leased machinery and other services from Heavy Machines to clear and prepare land at The Lake District site, according to the complaint.
Heavy Machines says it is owed $143,830.05 by Tri-State, which filed for Chapter 11 bankruptcy protection on Feb. 22 in the Northern District of Mississippi.
Because of the bankruptcy proceeding, Heavy Machines is seeking to collect payment for its services from the named defendants, which "have been unjustly enriched" by the work performed while Heavy Machines remains uncompensated.
The Lake District is a proposed 160-acre, $300 million development at Canada Road and Interstate 40 that calls for residential and commercial components, including about 75,000 square feet of office space.
Gilad announced in November that retailers had committed to taking more than 100,000 square feet of space at The Lake District.
---
PATRICK LANTRIP: Latest tenants at Lake District bring retail presence to more than 100,000 square feet
---
Tri-State Enterprises' bankruptcy filing follows a Feb. 12, 2016, class-action lawsuit that claims Tri-State did not pay overtime wages for work performed beyond 40 hours a week as required by the federal Fair Labor Standards Act. Several former employees, led by Angel Martinez, are plaintiffs in that federal lawsuit.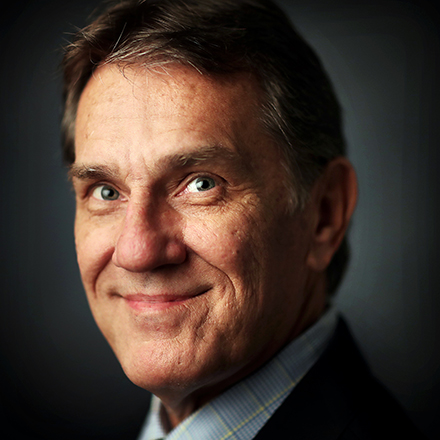 Terry Hollahan
Terry Hollahan is managing editor of The Daily Memphian. When he's not working, he tries desperately to keep his golf handicap in single digits.
---