Millington airport, FedEx backstop and pilot training center, wins $10 million runway grant
Millington-Memphis Airport, a backstop in FedEx's global network, a pilot training center and a jumping-off point for military aviation, is getting some long-overdue love of the monetary sort.
The former Memphis Naval Air Station airfield won a $10 million federal grant, announced Wednesday, to rehabilitate an 8,000-foot runway that has been well-maintained, but not resurfaced, since back in the Navy base days in 1987.
"It means our airport will continue to be a vital contributor to the Memphis airspace system well into the future, for the next 30 years," said Roy Remington, executive director.
U.S. Rep. Steve Cohen, D-Memphis, a senior member of the House Transportation and Infrastructure Subcommittee on Aviation, said the grant is part of $779 million in funding for 127 small and rural airports announced by Transportation Secretary Elaine Chao.
"The Millington-Memphis Airport is an important regional airport and this significant supplemental funding will go a long way in making it safer, more competitive and more capable of providing emergency response while also creating good construction jobs. This is a big win for Millington," Cohen said in a new release.
Millington-Memphis Airport's 38,000 operations (takeoffs and landings) a year can include unscheduled landings by FedEx jets; Navy officials traveling to Naval Support Activity Memphis, where the Navy Personnel Command is located; visits by military planes on training runs or refueling during cross-country missions; and pilot training by airport tenant CTI Professional Flight Training. General aviation single- and twin-engine small planes also use the airport.
Millington-Memphis is the designated alternative airport on flight plans for FedEx's long-haul flights headed to the world hub at Memphis International Airport from as far away as Asia, Europe and the Middle East, Remington said.
Without the airport, just north of Memphis, FedEx aircraft would have to carry enough fuel to reach alternate landing spots in Nashville or Little Rock, Remington said. "It saves them the expense of tankering that fuel, makes their aircraft operation more efficient. FedEx can carry more cargo, instead of carrying fuel weight," he said.
Remington said Barge Design Solutions is about 30-40 percent done with engineering of the runway rehabilitation, but a start date for construction hasn't been set. A $430,000 Tennessee Department of Transportation grant is paying for engineering.
The airport will work with the flight school and general aviation users to minimize disruption. "We hope to preserve enough runway length for them," Remington said. There may be times when larger and medium corporate aircraft won't be able to use it.
The airport will coordinate with FedEx to avoid conflicts with the company's busiest season.
"We have coordinated with (FedEx), and their preference is for the work not to impact their peak season, November through January. We're trying to line up the schedule to not impact that at all. We want them to be able to use us during that busiest time of year for them, and then work with them during their off-peak season to complete the work," Remington said.
The grant announcement came at a time when Millington-Memphis Airport was already a construction zone, with $7.5 million in projects under way.
Utilities are being converted from Navy to municipal sources under a $2.1 million contract with VuCon. Water and sewer will be handled by Millington, and the electric grid will be taken over by Memphis Light, Gas and Water Division. The project is funded by a federal Airport Improvement Program grant.
A $2.4 million renovation of a 107,000-square-foot hangar left by the Navy is underway by Grinder Taber & Grinder. The Tennessee Department of Transportation provided a grant.
The airport, working with the city of Millington and its industrial development board, is building a new entry drive from Navy Road along the alignment of Funafuti Street. A groundbreaking was held Monday.
Enscor is contractor on the $3 million road project, funded by a Federal Highway Administration grant. The completed road will be a continuation of Astoria Avenue.
The runway rehabilitation comes 20 years after the Navy gave the airport to the city of Millington.
"The runway's pavements have more or less been the same since they handed it over," Remington said.
The runway consists of 1,000-foot concrete sections at either end and a 6,000-foot asphalt section in the middle.
Remington said the runway has held up well because of regular maintenance to keep concrete joints waterproof and asphalt cracks sealed. The concrete is in good shape, but the asphalt is showing signs of use and exposure to sunlight. "It's tired. It's been out there working hard for us," Remington said.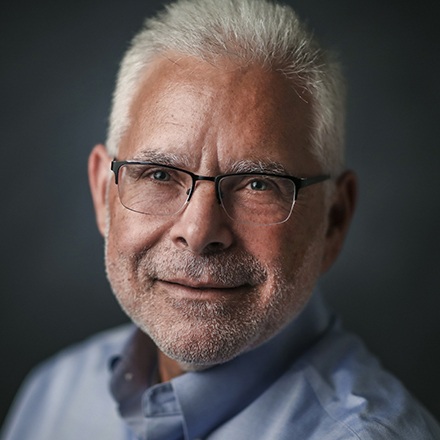 Wayne Risher
Business news reporter, 42-year veteran of print journalism, 34-year resident of Memphis, University of Georgia alumnus and proud father and spouse of University of Memphis graduates.
---