For Millington, 'the sky's the limit'
Millington is poised for explosive growth as a convergence of factors lead it away from the years as a pit stop for young sailors and into a future of economic maturity.
That's what its leaders believe, but hold on – that future looks promising but isn't assured.
With lots of land available for development, Millington may be "the last frontier," as Terry Roland, the new Chamber of Commerce head says, but it's got obstacles to overcome.
A leap into greater economic success rests on the city's ability to leverage its airport, lure homebuilders and buyers, sustain leadership cohesion, and overcome residuals of a less-than-polished reputation.
As new businesses arrive and government sinks money into improvements, leaders expect economic progress to escalate and situate Millington with its sister suburbs.
More than 20 years ago, thousands of entry-level sailors left Naval Support Activity Mid-South and Millington, and were replaced by typically older personnel with families and bigger paychecks. The airport, now called Millington-Memphis Airport, was turned over to the city. The base today is the U.S. Navy's primary human resources center where about 6,500 military and civilian employees work in various capacities, including in Navy Personnel Command.
Millington has been inching toward a new identity ever since that meteoric change.
---
"As the saying goes, it takes 10 years to be an overnight success. I think that's Millington's story." 
Chris Murphy, Inman Murphy Termite & Pest Control
---
Chris Murphy, who moved his pest control business years ago from Bartlett to a new, expansive $25 million Veterans Parkway in Millington, best summed up the evolution of the city.
"I think people are seeing Millington as more of an up-and-coming community instead of 'that's where the base is,'" said Murphy, a former chamber board member. "It takes time to remake a mindset. Once you get over that mindset you say, 'Hey, we are a thriving community on the outskirts of Memphis. If you're not happy with Memphis, come here.'"
"As the saying goes," said the Memphis native from his office at Inman Murphy Termite & Pest Control, "it takes 10 years to be an overnight success. I think that's Millington's story."
'It's our turn'
Terry Roland bounced into his new office at the Millington Chamber of Commerce. The end of his two terms on the Shelby County Commission was nearing, and he was busy tackling the responsibilities of two jobs, or maybe three. Owner of a tire business, Roland grew up in Millington, and according to anyone asked, always looked out for the city's interest on the commission. The chamber board recently appointed him executive director after the previous executive director retired.
"He's got a lot of connections," said insurance agent Terry Jones, serving his third term as mayor, a part-time office. "The representation he's given us over the last eight years – well, Terry loves Millington."
Roland thinks of himself as an advocate for the city, his job as an extension of what he was doing as a commissioner. Millington, he said, wants to be a destination, and already has so much going for it. He rattles off the pluses.
Easy access by interstate. The third longest runway in Tennessee. A new school system in its fourth year of operation. Plenty of sewer capacity for future growth. An educated workforce, in part due to the presence of the Navy base. Lots of retail.
"We even have our own Huey's," he said, "an Arby's, Waffle House, and we think Cracker Barrel will come."
Roland and the mayor identified other developments and improvements, completed and in the works, that are among the pillars Millington rests its economic success upon.
A new, 135,000-square-foot retail development called The Shops of Millington, opened a year or so ago on U.S. 51 North near the new Veterans Parkway. It sits in a retail corridor that includes Wal-Mart, Millington's biggest source of sales tax receipts.
Crew Training International opened a flight school about three years ago at one of the airport's renovated hangars, called N-7. The city used its funds and a grant to fix the hanger and market it, and will open bids for a second, larger hanger renovation soon. It's all part of a multi-pronged effort to leverage the airport and hook big business.
The city will extend Astoria Avenue near the base's main gate to provide better access to the airport campus. In addition to the $3 million project, the city will construct a new parking area and replace utilities half a century old using a $2.1 million federal grant.
Construction of a 400-acre solar farm – what will be the largest solar power plant in Tennessee – is underway in Millington. Silicon Ranch Corp. worked with the city's industrial development board, NSA Mid-South and TVA. TVA expects to get enough electricity to power the equivalent of 7,500 homes.
Using a $40 million flood mitigation grant, more than 1,200 acres will be transformed into what is being called "a little Shelby Farms." In addition to providing walking trails and ballfields, the park will keep Big Creek from flooding homes and businesses again.
The solar farm was sparked by a Navy "One Gigawatt" initiative to enhance energy security and resiliency at select naval bases across the country.
Matt Beasley, spokesman for Silicon Ranch, said the Millington solar farm has been one of his favorite projects due to successful coordination required across many different organizations, including the Navy and the city's Industrial Development Board.
"The project and all the corresponding benefits wouldn't have happened without the leadership of the leadership at NSA Mid-South and the IDB. I would especially like to recognize the role of Charles Gulotta," Beasley wrote in a prepared statement. "He understood from the very beginning how important it was to support the objectives of an important economic driver such as NSA Mid-South, but he also understood what kind of signal it would send to the businesses he's trying to recruit to the area.  A solar project of this scale highlights to industry that cutting-edge electrical infrastructure is one of the many business-friendly attributes of Millington."
Having taken the job as executive director of the Millington Industrial Development Board (MIDB) about six years, Gulotta also is part of the fresh leadership of the city. He previously was director of the Memphis and Shelby County Office of Economic Development.
And then there's access to transportation.
"We've got rail. We've got air, and we've got close proximity to the river … and highways," Roland said. "We're diverse. We went to school with people from all over the world.
"We have all this stuff in front of us. We're just trying to put the pieces together," he said. "It's our turn to grow out here."
Welcome, Homebuyers
Millington's population tipped 20,000 people before the base change, but has hovered recently at around 11,000.
"We're resilient," Mayor Jones said. "We said this is not the end. We've had great leadership … We've been progressive to get out in front of our problems, and that's why we're well placed. What we need," he said, "is the homes. That's one of the big projects."
About 50 percent of the homes in Millington are rentals, Jones said, and interestingly, there are more jobs in the city than citizens.
Approximately 25,000 vehicles pass through the city each day, many coming to and from the north, from Tipton County. Millington officials hope low city taxes, and eventually the new school system's elevating reputation, will grow and attract builders and buyers.
"The good thing is we have land. It's one of the few places left with sewer capacity potential … and of course Germantown's all built up," said Tommy Whitlock, a 20-plus year veteran of the real estate business who ended multiple terms as an alderman in 1992. "Another positive is you can be in Downtown Memphis in 20 minutes. You can be sitting at Hotel Peabody – where, if you live in Collierville, it's going to take 40 to 45 minutes."
For Whitlock, figuring out why Millington hasn't entered a housing boom yet is complex.
"There are a lot of factors we play with," Whitlock said. "But we're ready when they're ready – tomorrow."
Bob Turner believes Millington's problem is an industry-wide one with roots in the recession. Turner owns Thornhill Estates, one of the last subdivisions to start in Millington, with homes costing between $275,000 and $400,000. Begun before the recession, the development is regaining its footing, but the climate is different than before the downturn.
"There's a conundrum going on in the market that no one knows what to do about," said Turner. "Buyers expect a lower price point, but that makes it harder … to develop any size lot, with all the fees and all the dirt work, for less than $30,000. That's just cost, not profit."
He said that locks out affordable housing – which he defined as sitting between $150,000 and $200,000.
"Try to find a brand new $150,000 house," Turner said. "There's not a lot of them. You basically have to get out of Shelby County to do that. What's going to happen is someone is going to have to figure out how to put affordable housing up."
Millington also has an old image to overcome.
"It's kind of been the red-headed stepchild," he said. "It's always had a reputation … based on the Navy."
Millington, however, is better positioned than a lot of cities, Turner said. He sees the school system as key to the "big change" he sees ahead for the city.
The school board appointed Bo Griffin, former principal of Bolton High School, as superintendent this summer, and expectations are high that he'll be a positive influence.
'The sky's the limit'
On a recent afternoon, Gulotta traveled down Veterans Parkway, bordered by vacant land. New street lights stood like sentries awaiting what might come. The military turned over 1,300 acres to IDB and the Millington Airport Authority years ago, including this 103-acre piece.
Now the industrial site is ready for business.
"It's been an evolution," Gulotta said. "Community development and economic development is never ending."
The most precious land turned over to the city by the military is the airport and its campus. Once called a "jetport," the airport was rebranded as Millington-Memphis Airport not long ago to emphasize its proximity to the Bluff City. The centerpiece of a 200-acre campus, the runway serves as a secondary landing strip for FedEx, in case flight to Memphis isn't possible.
On occasion, farmers lease pieces of the campus to grow vegetables.
To produce economic growth, the airport is undergoing attention it's long been needing, according to Roy Remington, executive director of the Millington Airport Authority.
"If nothing is done, it will continue to look like an old Navy base," said Remington, who plotted a vision for the airport upon his arrival and enlisted leaders who committed to help. A former pilot and civil engineer in St. Louis, Remington arrived in Millington a year after Gulotta.
"We've really been aggressive to try to partner with different agencies," Remington said. "We're trying to breathe life into this place. We want to use this thing and leverage it to make it an economic driver."
With an 8,000-foot runway, Millington officials like Roland dream big, and as the new head of the chamber, he said he will try to get a certain budget airline to service his city.
With so much coming together for Millington, he believes the ticket to economic growth and prosperity is well within reach.
"The airport is going to be biggest thing that brings out economic development in Millington. We can handle anything that's got wings," Roland said.
"The sky's the limit."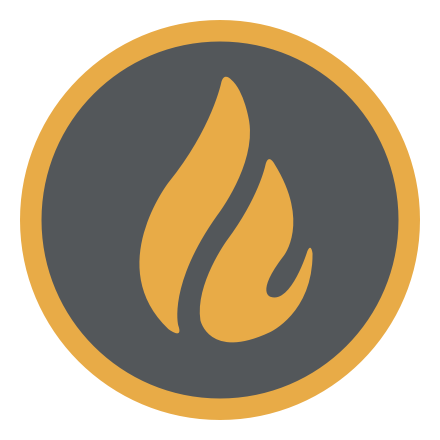 Toni Lepeska
Toni Lepeska is a freelance reporter for The Daily Memphian.
---