Sweet success: Gibson's Donuts expanding yet again
Gibson's Donuts is about to expand for the second time in less than three years.
"Because we just keep growing and we're running out of product,'' Don DeWeese, who owns the East Memphis shop with his wife, Rita, and son, Britton, said in explaining the quick succession of expansions.
In 2016, Gibson's enlarged the kitchen by 400 square feet to house three mixers, a yeast refrigerator and storage.
Now, the kitchen at 760 Mount Moriah Road will grow another 200 square feet to house a room to make cake donuts.
"We're trying to make a cake room where we just make cakes in the day,'' DeWeese said. "It would make us a lot more efficient. We would not run out as often as we do and it will help us during crunch time.''
Crunch time for Gibson's Donuts is Friday and Saturday mornings, when the line of customers can fold three times and still go out the door. The line moves briskly because 10 employees work behind the counter.
"The busiest two hours: 6:30 to 8:30 on Friday mornings,'' DeWeese said. "They are taking them out in boxes. It's casual day at the office and at the high schools. Everything goes out in boxes.''
Gibson's applied for a building permit Friday that estimates the construction will be $70,000. That's roughly the same amount the shop spent on the 2016 expansion.
With its front wall of glass, animated neon sign and popular products like apple fritters, bacon-topped donuts and red velvet donuts, Gibson's is among the city's best-known businesses.
The shop makes more than 10,000 donuts a day and is the nation's largest one-owner, one-site donut shop, DeWeese said. He said he knows that because the largest distributor of bakery ingredients tells him no other one-owner, one-site donut shop buys as much donut mix as Gibson's.
The shop sells more yeast donuts than cake donuts. Of Gibson's three glass display cases out front, two hold yeast donuts and one holds cake donuts.
Cake donuts have a longer shelf life but a shorter cooking time. Cake donuts take about 20 minutes to make from start to finish, and yeast donuts, which rise three times before they are cooked, take about 1.5 hours.
"We're trying to make a cake donut station, which will free us up so we can be more efficient with our yeast products in the larger, main kitchen," DeWeese said.
"Business in the United States right now is in a very positive mode. And we hope it continues. Obviously, we would not be spending $75,000 to build if we didn't think it would pay for itself.''
He explains the shop's success this way: "It's a jigsaw puzzle and we don't really know how many pieces are in that puzzle. But the biggest piece of the puzzle is quality, and a very large piece of the puzzle is customer service and social media.''
Gibson's Donuts has been featured on the Food Network five times. The network's show "The Best Thing I Ever Ate'' will feature Gibson's again on Dec. 20, DeWeese said.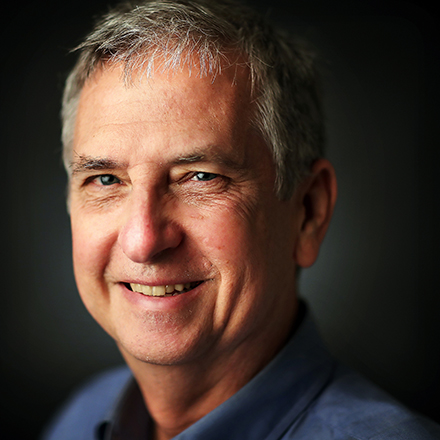 Tom Bailey
Tom Bailey covers business news for The Daily Memphian. A Tupelo, Mississippi, native, he graduated from Mississippi State University. He's worked in journalism for 40 years and has lived in Midtown for 36 years.
---