Crosstown Concourse restaurants feed the need for diverse dining and cool cocktails
To build a vertical village, you might as well start with food on the ground floor. Folks have to eat, and at Crosstown Concourse, where they also live, go to school, work and play, choices about where to dine continue to expand.
With the opening of Elemento Neapolitan Pizza, 901-672-7507, the old Sears building is now the home of not just the best pizza in Midtown, but probably the best pizza in the city.
It's the eastern-most restaurant at Crosstown, serving dinner only at present but soon to open for lunch, too. Adrian Arcuri, owner of Ciao Baby Pizza in Collierville, has teamed up with Justin Dorroh, founder of Chef Shuttle, and they've installed the same blazing hot ovens Arcuri uses in Collierville, ones that can turn out a pizza in under 2 minutes. And it's a good thing it's fast, because the demand has been so overwhelming that just keeping enough dough made has shut the restaurant a few times. People love their pizza.
The crust on the pizzas is thin and they puff around the edges from the wood-fired heat. It's a little floppy as the crust isn't crisp, but it's not supposed to be. Ingredients are fresh. Cheese is made daily, pesto is pounded in the kitchen, the tomatoes are San Marzano.
Elemento makes burrata daily, too, and it's as much reason to go there as the pizza. Burrata, first off, is some of the best stuff in the world, heaven on a small plate. They're balls of fresh mozzarella on the outside, fresh cheese that is pliable and stretched around a filling of shreds of cheese called stracciatella and heavy cream. Cut in and give thanks. I like mine with nothing more than basil, a drizzle of olive oil, salt and pepper, but you can get it with beets, arugula, even melon and prosciutto. And you can drink; for now, take your own wine but soon there will be a full bar.
Coming west, you'll find Next Door American Eatery, 901-779-1512 – not to be confused with Ryan Trimm's Next Door in Cooper-Young (though it often is). This is Kimbal Musk's casual cousin to The Kitchen, the beautiful restaurant overlooking the lake in Shelby Farms. Also with a full bar, Next Door is a place to gather for afternoon happy hour for $3 snacks and $4 craft beers. There's a good-sized patio, and nice weather goes well with a cocktail.
But there's a full menu at Next Door too, and two items not to miss are the grilled broccolini in spicy sesame aioli and the calamari – the latter is among the best in town and the former the only in town that I know about. Like Elemento, it's accessible from inside the Concourse or from an outside entrance.
Coming in the main doors, there's French Truck Coffee, 901-878-3383, just to the right of the main staircase. Besides being the obvious spot for a cup o' joe, (and Joseph, as you'll find lattes and cappuccinos here, of course) and a simple bite, it's a gathering spot in the heart of the concourse. You'll find plenty of folks with laptops in this area, but don't be surprised to find folks playing a board game, just visiting, or maybe eating ice cream from Area 51, 901-379-6228. Flavors change, but one thing remains the same: You can get whichever you want sandwiched between two big homemade cookies. The Hernando-based ice cream company is in a sweet spot, just next to French Truck and a few steps away from the building's burger barn.
Farm Burger, 901-800-1851, is a small chain that grills up grassfed beef from regional farmers and makes mighty good fries. If beef isn't your thing, you can get a chicken burger or one made from pastured pork. If you don't want meat, there's a veggie burger. And if you don't want a burger, you can get a hot dog. Or a salad.
Blackboard specials include a burger, fries and a soft drink for $8.95 during lunch and $10.50 other times.
Coming back through the atrium, you'll see seating for Curb Market, 901-453-6880, across from the French Truck tables; you can enter the store there or from outside. This is the village's grocery store, a place to pick up a jug of milk or a bottle of wine, nice local artisan foods such as jams, jellies, cookies and so on. For lunch, you can buy prepacked grab-and-go items, take a spin around the salad bar, or do what I do and go for the hot bar.
It's good home cooking. Items change, but I haven't tried anything that wasn't good. Kale and collard greens are both excellent, the mac and cheese tastes like your mom made it but forgot the breadcrumb topping, and any cheesy casserole you see, you'll like. I've been known to stop and park just to go in for a bowl of white bean and ham soup with cornbread.
The south side of the building offers a line of food, starting with the outside entrance of Curb Market. Keep walking and you'll come upon a place as singular as Crosstown itself: Global Café, 901-512-6890. Here, three cooks serve Syrian, Sudanese and Nepalese food from their mini-kitchens inside a big kitchen. You'll find kabobs, dumplings, noodles and in the middle, at the Sudanese restaurant, a soup of the day that is unfailingly good.
You can order food from one person or from all three. Pay at the bar and if you so desire, put your plate there and order a drink; there's a nice selection and you'll find plenty to like. There's plenty of table seating, too.
The space that is Saucy Chicken, 901-203-3838, started life as Mama Gaia, but switched concepts just a couple of months ago – the Mama Gaia in Ballet Memphis at Overton Square remains open. Now Crosstown diners can get chicken tenders or wings with signature sauces and on a sandwich. But you can also get a pretty good catfish po'boy in an unexpected place. Give it a try and see if you don't like it, too.
MemPops, 901-421-5985, is also in the line of stores that open to the south. The Crosstown location serves the same handmade icy pops we love at the other stores and from the truck, but this one offers a twist as it employs students from Crosstown High, too. A different sweet tooth? Lucy J's Bakery, 901-257-9206, offers up pretty cupcakes and pastries, but also is where you want to run in for a baguette. The one I picked up last week was just about perfect: Crisp on the outside, with just a little resistance when I tore in it, and airy inside. When's the last time you dined on bread, cheese and wine? Lucy J's employees Dorothy Day House residents or former residents at a living wage and teaches them the art of baking, too.
Need something more wholesome? I Love Juice Bar is right in there.  You can get a smoothie in a cup or a smoothie in a bowl (with whole ingredients, the smoothie you eat with a spork), an order of veggie spring rolls or a sandwich, a shot of wheat grass or fresh pressed juice.
Speaking of juice, there's Art Bar, 901-507-4250, on the second story and Crosstown Brewing Co., 901-529-7611, on the west end. The brewery makes beer on-site and hosts food trucks plus does all kinds of fun dinners and activities. (It's a beer place, after all.) Art Bar, upstairs and tucked on the east end of the Concourse in Crosstown Arts, is a wild maze of rooms that might make you wonder what your mom or grandmother were putting in their iced tea glasses.
When you walk in Art Bar, there are a few booths to your left and a bar to your right, but you want to keep going. There's a kitschy, cobbled-up Danish modern collection of chairs and loveseats just behind that. You might settle in there, but stroll through first as the rooms keep on going. You'll find sofas you might remember from your great aunt's house, a collection of paint-by-number dog and cat prints, chandeliers hanging in corners and old glassware and LPs hiding here and there. Drinks are served in mismatched glasses from old coupes to juice glasses. They're also excellent, as are the impossibly thin salt-and-vinegar potato chips fried up in the kitchen of Today & Always, 901-507-8010, where chef Raymond Jackson has had a grand time coming up with a vegetarian and vegan menu.
The "today" menu is a list of daily specials that include a waffle of the day, an entrée, a sandwich, salad and so on. "Always" is the standard menu, though it changes up now and again too. You'll find chicken fried tofu with grits and greens, salads, cauliflower steak and sandwiches, including a steak and cheese made with homemade seitan and vegan cheese that Jackson swears tastes just like a Philly cheese steak.
More information about Crosstown Concourse, 1350 Concourse Avenue, can be found by clicking on these links:
Crosstown Arts new Shared Art Making facility includes child care option
Concourse starts work on Church Health YMCA swimming pool
Crosstown Concourse receives prestigious preservation award
New Crosstown bar serves up art, absinthe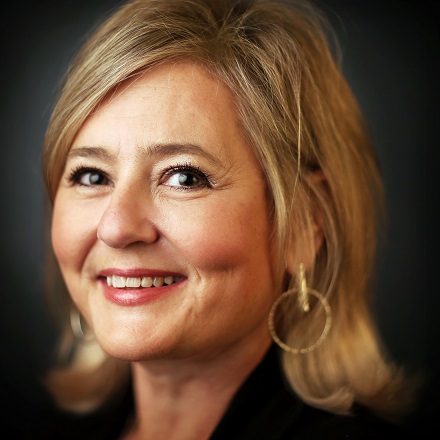 Jennifer Biggs
Jennifer Biggs is a native Memphian and veteran food writer and journalist who covers all things food, dining and spirits related for The Daily Memphian.
---