City of Memphis
State of emergency: Strickland closes restaurants, bars, gyms
Editor's note: Due to the serious public health implications associated with COVID-19, The Daily Memphian is making our coronavirus coverage accessible to all readers — no subscription needed.
In a move that a Memphis leader hasn't made since the 1978 police and firefighter strikes, Mayor Jim Strickland Thursday largely shut down the city in response to the spreading coronavirus pandemic.
---
---
Strickland declared a state of civil emergency that closes restaurants, bars and gyms as officials try to contain the spread of the virus. 
And Strickland said in an afternoon email that he is urging churches and other places of worship to live stream services and not have in-person gatherings.
The order does not include a curfew of any kind.
"For the first time in Memphis, we are now experiencing community transmission of the virus meaning it is no longer only being transmitted from someone who has traveled outside the city," Strickland wrote in announcing the action. "Now is the time for strict adherence to the Health Department's social-distancing recommendations." 
The action became effective at midnight Thursday.
Strickland ordered all restaurants closed to dine-in business but allowed them to continue selling and serving to-go food orders.
"I want our business owners, service workers, faith leaders, and the citizens of Memphis to know these are not easy decisions, and they have not been made lightly," Strickland said in the email. "My heart goes out to all that are affected, and our office will do everything within our power to work with you to get the resources you need as quickly as we can get them."
The action comes days after Strickland issued a declaration of a state of emergency in the city that at the time was meant to unlock access to federal and state aid for the city. The powers of the mayor under the city charter also included the more dramatic moves like those announced Thursday, according to city chief legal adviser Jennifer Sink.
The trigger for using those broader powers was the announcement earlier Thursday that the city had 10 confirmed cases of COVID-19. Public health officials also announced that with the increase in cases they were moving to a strategy of combatting the "community spread" of the virus as opposed to cases linked to travel or contact with those who have recently traveled.
"As we have been doing for the past two weeks, the city of Memphis is taking every precaution necessary to limit the spread of COVID-19 through policy, declaration and direct action," Strickland wrote. 
While Strickland stressed there is no direct evidence of community spread of the virus, "the rapid increase in cases is suggestive that community transmission may be occurring."
Earlier in the day, Strickland announced the city is preparing a drive-thru virus testing site at Tiger Lane at the Fairgrounds. The announcement came as tents had already gone up on the site. No date has been set for the opening of the site with logistics of the operation still being developed.
COVID-19 in Memphis & Shelby County: March
While many local restaurants have closed their doors over the past week due to dwindling businesses as people follow advice to shelter in place, self-isolate and keep public gatherings to 10 or fewer people, others had decided to stay open with social distancing practices in place.
That changed with Strickland's announcement.
"I am sorry to say that we just got word from Mayor Strickland's office that he will mandate the shut-down of restaurants," a letter from the Memphis Restaurant Association said Thursday afternoon. "This pertains to dine-in only. You will still be able to operate takeout, to-go, drive-thru, curbside and delivery options." 
Karen Carrier was disappointed after having just put together plans a few days to keep the Beauty Shop going.
"It just made my stomach drop," she said. "I've got to figure it out again. I had this thing in place and now this comes."
Carrier already had a take-out, curbside and delivery plan in place, which put her a step ahead in the game.
"We'll keep on with delivery, and I'll start making up 'mocktails' and things too. We'll come up with a new plan," she said.
DJ Naylor kept Celtic Crossing open and held a subdued St. Patrick's Day celebration at the Irish pub. He'd planned to stay open, but decided Thursday that closing was inevitable. His doors shut at 10 p.m. Thursday.
"We'll try some delivery and take-out. I don't know if we'll get any business, but we'll try it. It gives you a bit of purpose," he said.
Erling Jensen planned to keep Erling's open through Friday night, when he had 22 people with reservations at his upscale East Memphis restaurant. Instead, he closed Thursday night.
"We have two tables tonight and some people coming in the bar, I think," he said Thursday.
He's also set up for delivery and takeout and will give his employees the option of helping with that or taking unemployment.
Flight, Southern Social, Porch and Parlor, and Coastal Fish Company (the last two opened in the past couple of months) were all still open and on Wednesday co-owner Russ Graham said they would remain so – until the mayor shut them down.
"Well, we're closing now," he said after receiving the email. "We'll have take-out and delivery. This is an hour-by-hour thing. No one knows how it's going to turn out."
Acre, in East Memphis, was also still running, though owner Wally Joe had decided to shut down after Thursday, a decision he made after lunch.
"We only had two people here for lunch and just eight for dinner (Wednesday) night," he said.
Unlike many restaurants, Acre will not offer takeout and delivery. Neither will McEwen's, which also had remained open through Thursday night.
"We are out. Out!," co-owner Bert Smythe said. "We're open (Thursday night), and I'm doing delivery (Friday) for a friend, then we're done. We're not doing takeout and delivery. We are in suspended animation."
Ryan Trimm, who planned to keep Sweet Grass going a bit longer, is looking for the silver lining.
"It breaks my heart, but to be honest, it might be the best thing to get everyone inside for a couple of weeks and maybe ride this thing out," he said. "We don't know for sure what's going to happen, of course, and not everyone agrees with me. But it might be for the best."
And Carrier thinks takeout and delivery will significantly help keep business going.
"I think within a week, takeout or delivery will take off. People are going to get sick of cooking," she said.
The City of Memphis and the Downtown Memphis Commission (DMC) have agreed to bag meters throughout Downtown to serve as temporary parking for curbside pickup and takeout from restaurants.
DMC board chair and Majestic Grille owner Deni Reilly described the "Accessible Curbside Pick Up" plan as "a lifeline" for Downtown restaurants.
Starting Tuesday, March 17, City Engineering and the DMC bagged 50 meters and identified an additional 15 spaces in multi-space zones Downtown as temporary spaces for pickup and takeout orders from restaurants.
The state of emergency with mandatory closings of businesses comes 100 years and two months after Mayor Rowlett Paine ordered the city's movie theaters, schools and live theaters to close and barred any public gatherings in response to an influenza outbreak that followed the 1918-1919 Spanish flu pandemic.
Paine, at the urging of business leaders, also required all office buildings to close at 5 p.m. each day and department stores to close at 4:30 p.m. each afternoon. Like Strickland, Paine also asked that pastors cancel church services and programs. It's not known if the closings were part of a formal declaration of emergency.
The declaration is a rare use of powers to close businesses and limit the movement of citizens that is different than disaster declarations that usually follow incidents like tornadoes, straight-line winds and flooding.
The state of emergency declaration was last used in 1978 during strikes by Memphis police and firefighters. The city, under Mayor Wyeth Chandler, imposed a curfew during the strike enforced by National Guard troops. The curfew was more rigidly enforced after a citywide blackout that August during the strikes that saw some sporadic looting.
There was also a state of emergency in the fall of 1971 following the beating death of Elton Hayes, an Orange Mound teenager killed at the end of a car chase by a group of Memphis Police officers and Shelby County Sheriff's Deputies. Violence includes several fires and looting broke out following the teenager's funeral.
National Guard troops patrolled the streets of the city following the 1968 assassination of Dr. Martin Luther King Jr. in a state of emergency declared by then-Mayor Henry Loeb. Like the 1971 state of emergency, the 1968 action included a curfew that was rigidly enforced and banned the sale of alcohol as well as gasoline in containers.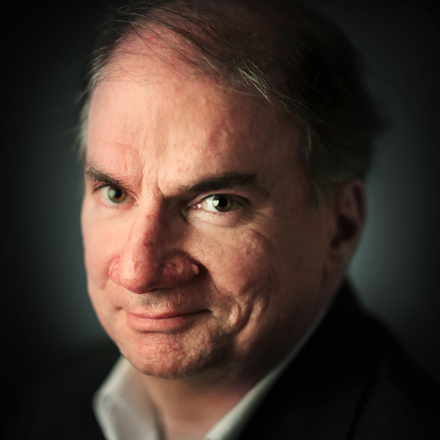 Bill Dries
Bill Dries covers city government and politics. He is a native Memphian and has been a reporter for more than 40 years.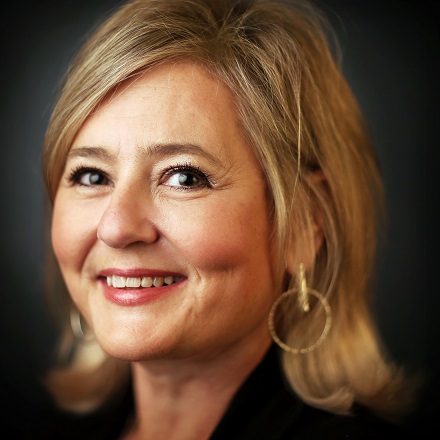 Jennifer Biggs
Jennifer Biggs is a native Memphian and veteran food writer and journalist who covers all things food, dining and spirits related for The Daily Memphian.
---