Black farmers suing seed company in federal court
An association of black farmers accusing a billion-dollar seed company from Iowa of a race-based scam will have its day in court Wednesday, Nov. 14.
In the lawsuit, which will be heard by U. S. District Judge John T. Fowlkes Jr., the Black Farmers & Agriculturalists Association Inc. alleges that a representative of Stine Seed Co. intentionally sold several black farmers more than $100,000 of faulty soybean seeds after a meeting at the 2017 Mid-South Farm and Gin Show in Memphis.
After purchasing the seeds, the farmers became suspicious after all of their crops began to produce sickly plants and well-below average yields. The farmers claim that the certified Stine seeds they purchased were replaced and re-bagged with an inferior strand in Sledge, Mississippi.
The farmers further claim that Kevin Cooper, a Stine salesman, targeted them at the farm and gin show based on their race.
Thomas Burrell, president of the 15,000-member Black Farmers and Agriculturalists Association (BFAA) headquartered in Memphis, says the farmers are looking forward to the court hearing against the nation's largest independent seed producer.
In a statement, Burrell called it a classic "David versus Goliath" case.
"Nevertheless, our attorneys will present an air-tight case of how the giant seed company targeted and sold fake soybean seeds to black farmers," Burrell said. "They used those fake seeds as weapons. We filed the lawsuit under the Racketeer Influenced and Corrupt Organizations (RICO) Act of 1970.  This is about food security and food safety."
Another plaintiff, David A. Hall, who is also a bishop with the Church of God in Christ, purchased nearly $100,000 of seeds from Stine. The lawsuit maintains that after Hall and the other farmers became suspicious of the product, they sent seed samples to Mississippi State University's School of Agriculture, which revealed a zero percent germination.
This prompted U.S. Rep. Steve Cohen of Memphis to bring the case to the attention of then-Attorney General Jeff Sessions and the secretary of the U.S. Department of Agriculture in July.
Stine Seed Co. president Myron Stine has issued a statement saying the lawsuit is "without merit and factually unsupportable."
"Stine takes seriously any allegations of unlawful, improper, or discriminatory conduct and is disturbed by the baseless allegations leveled against the company," Stine continued. "Upon learning of these claims, the company took swift action to conduct an internal investigation, which has not revealed any evidence that would support these allegations.
"Stine intends to vigorously defend itself against this meritless lawsuit and has filed a motion to dismiss. Our focus is on continuing to serve all customers with the highest degree of integrity and respect that are the bedrock of our company's values," he said.
The class-action lawsuit will be heard at 9 a.m. on the 9th floor of the Clifford Davis and Odell Horton Federal Building at 167 N. Main St.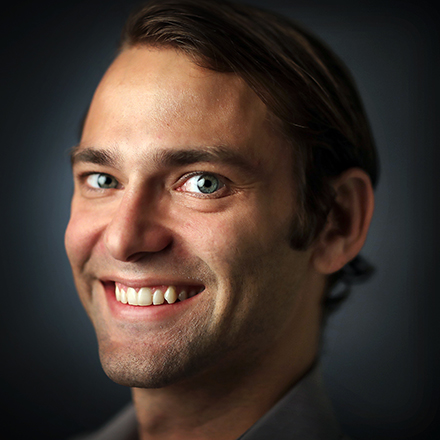 Patrick Lantrip
Patrick Lantrip is an award-winning writer, photographer and videographer based in Memphis, Tennessee. When not exploring the outdoors, Patrick enjoys spending time with his daughter, Anna.
---