Pete & Sam's, from the ashes, celebrates 70th anniversary
In 1948, Sam Bomarito was back from the war, settled back in his hometown and had about $3,000 to put in a business. His cousin, Pete Romeo from Chicago, had about the same. They teamed up and opened Pete & Sam's, but Pete wasn't long for a sleepy river town.
"After about six months, Pete was like 'This town is a drag, man. I'm headed back north,'" said Michael Bomarito, Sam's son who now owns the 70-year-old restaurant with his brother Sammy Bomarito and two investors.
When Romeo left, he asked for his money back, leaving Bomarito with a slim wallet that couldn't foot the cost of a new sign. His name remains on the sign to this day.
The original restaurant was at Alcy and Airways; it was torn down for the I-240 expansion and Bomarito moved to another spot on Airways until finding the current Park Avenue location in 1960.
"Being on Airways is how we grew," Michael said. "People would come in to town wanting something to eat and we were the closest place."
In the early days business was good enough to get by, but not robust enough to support a staff. Sam Bomarito ran the restaurant alone.
"Someone would come in and order, so dad would yell out to the kitchen 'I need two strips,'" Michael said. "Then he'd go in the kitchen and cook the meal and when it was done, go out and serve it."
It's a Memphis icon, a place of birthday dinners and receptions, first dates and funeral repasts. Elvis ate there—he has a wall in the back room—and it was a favorite of Sam Phillips. Prince Mongo was not only a loyal customer, but for the last 15 years of Sam Bomarito's life, he lived next door to him and checked on him every day.
Bomarito died in 2012, leaving the restaurant to his sons to run; his sister Vita Gattuso died in July. It was dicey; new restaurants popped up all over town, taking dining dollars away from old favorites. And complaints about the quality of the food and the state of the building were common, even among folks who remained loyal.
"You have ups and downs when you've been around this long," Michael said.
About a year ago, the brothers realized they needed to spiff up the restaurant and took on two investor partners, including Judd Tashie of the Ciao Bella family and his cousin, David Tashie. The ink was hardly dry when a December fire shut the restaurant for almost five months.
There are two kitchens in the sprawling restaurant. A new oven arrived and was sitting in the back kitchen awaiting installation. The chaos in the crowded space is what Michael says led to someone forgetting to turn off an oven used for pizza crust. A metal pizza peel with a wooden handle was hanging over the top edge of the oven, and the extreme heat caused it to ignite. A passerby noticed the smoke and the fire department responded quickly so the fire stayed in the kitchen, but there was smoke damage throughout the building. (The peel is framed and in the restaurant's lobby.)
The new Pete & Sam's – the Phoenix-rising version – differs little from the pre-fire restaurant. A dish or two was removed from the extensive menu, and the renovation cleaned the place up immensely but left the mid-Century feel. Booths and banquettes in the main dining room cozy it up a bit, portrait-style family photos on the walls personalize it, and now there's a bar between the two dining rooms.
No worries: You can still take your own wine for dinner.
Ann Barnes and Dusty Rhoads have been Pete & Sam's regulars since the Airways days.
"The lasagna is my favorite, but I guess I've eaten everything on this menu," Barnes said. "We like it now because it looks nice, but it's still the same Pete & Sam's. As long as they let us keep bringing our wine in, everything is fine."
The octogenarians, both widowed, have been friends for years. They've spent years at the restaurant with their families and now eat there about once a week.
"We were the typical Pete & Sam's group," Rhoads said. "We'd come, we'd take the kids, later the grandkids, too. When my son comes in town from Chicago, Pete & Sam's is always where he wants to go."
Last week Bill and Charlotte Speck of Hernando were at the restaurant with a family friend and their daughter, in town taking refuge from Hurricane Florence.
"I've been coming to Pete & Sam's since I could afford to come here," Bill Speck said. "I can't even tell you how long it's been."
It was their first visit since the renovation.
"I don't feel like it's changed," Charlotte Speck said. "I like that they didn't try to change it, but put it back the way it was."
Another thing that hasn't changed? The phone number. Michael Bomarito found an old business card of his father's with the Airways address and noticed it.
"Back then it was Glendale 8-0694, but it's the same number," he said.
So he printed new business cards that look like the old ones, right down to the number: GL8-0694.
Look for a dining review of Pete & Sam's on Friday at dailymemphian.com.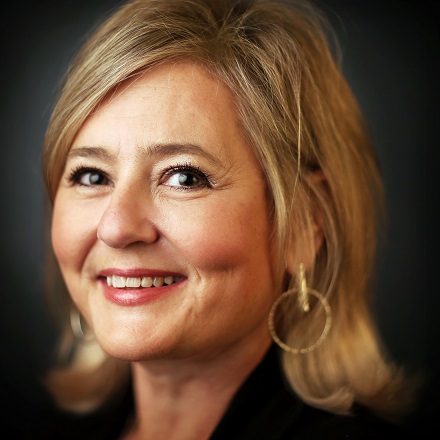 Jennifer Biggs
Jennifer Biggs is a native Memphian and veteran food writer and journalist who covers all things food, dining and spirits related for The Daily Memphian.
---