TSSAA quarterfinal previews
Here is a look at Friday's playoff games involving area teams. Division 2 teams are in the semifinals while Division 1 and MHSAA are featuring quarterfinal games this week. Kickoffs are at 7 p.m.
Class 6A
Whitehaven (9-3) at Germantown (12-0)
Notable: The game most neutral fans wanted to see has arrived as the Tigers visit Red Devil Field for the second time in three weeks; Germantown won the regular-season meeting between the two teams, 37-19, on Oct. 26. ... The Tigers were effective in limiting turnovers and got big plays down the stretch from wide receiver Keveon Mullins, tight end Cormontae Hamilton, running back Cameron Sneed and defensive back Josh Gray in a come-from-behind 31-27 victory over Houston. ... Germantown, which is the only undefeated team left in the lower half of the bracket, played well early against Central but gave up some big plays late before holding on 24-19. Quarterback Ethan Payne, receiver Cam Baker and the team's stable of running backs will produce points, but the defense will need to play like it did in the regular season; the Red Devils led Shelby County allowing just 124.6 yards per game.
Class 5A
Henry County (11-1) at Kirby (11-1)
Notable: On paper at least, this could be the game of the night in this classification. Among the eight teams still alive only undefeated David Crockett has fewer losses than the Patriots and Cougars. ... All three of Kirby's offensive standouts, quarterback Jaden Johnson, running back Marshun Douglas and receiver Chrisshun Robinson, were named to play in next month's AutoZone Liberty Bowl high school all-star game along with defensive backs Terryen Collins and Chandler Thomas. ... Henry County advanced with a 31-8 win over Ridgeway and has won five in a row since a Sept. 28 loss to Germantown, averaging just over 44 points per game in that span.
Class 3A
Milan (8-4) at Covington (12-0)
Notable: The Chargers defeated the Bulldogs, 45-26, on Sept. 14 and should be able to do so again if they can tighten up on the defensive side; Covington allowed 30 points and 303 yards in last week's second-round win over McNairy Central. ... Offensively, Covington just needs to keep doing what it's done well all year – run the ball. Sophomore Marcus Hayes had 144 yards and two touchdowns last week while Ke'Shun Gant added 96 and a score. ... Covington is the only undefeated team remaining in the lower half of the 3A bracket.
Class 1A
Lake County (11-1) vs. Freedom Prep (9-3) at Melrose
Notable: Freedom Prep spotted Greenfield a 25-6 lead last week before roaring back to win 34-25 and keep its Cinderella season alive. ... War Eagles running back Courtney Tate is averaging 209 yards in two playoff games and has scored six times while heralded freshman quarterback Tevin Carter has thrown for seven touchdowns. ... Lake County's star is Mr. Football finalist Dezmon Johnson, a 5-7, 165-pound running back-safety who was named a Mr. Football finalist on Monday. ... The two teams met during the regular season with the Falcons winning at home, 32-7 on Sept. 7.
Division 2-AAA
Chattanooga McCallie (10-1) at MUS (10-0)
Notable: The winner of this one takes on the winner of Brentwood Academy at Montgomery Bell Academy in the Nov. 30 championship game at Tennessee Tech. ... MUS, which has won five state championships in school history, will be looking to reach the final for the first time since 2013. ... Owls quarterback Sellers Shy led the Memphis area in passing during the regular season and he was also very effective running the ball against PJP, scoring three times and averaging over seven yards per carry. ... McCallie's lone loss of the season came on Aug. 31, when the Blue Tornado fell to MBA, 34-14. MUS defeated MBA, 22-13 the following week. 
Division 2-AA
Lausanne (11-0) at Christ Presbyterian Academy (12-0)
Notable: It's the bad fortune for both of these teams that they will face each other in the semifinals and not the final; they're easily the best two teams in the division. ... Two Mr. Football finalists will be on the field – Lausanne's Eric Gray (246 yards, two touchdowns in last week's win over ECS) and CPA wide receiver Noah Henderson. The Lions have another bona fide star in linebacker Kane Patterson, who has committed to Clemson. ... The winner will take on either Battle Ground Academy or Franklin Road Academy in the state title game on Nov. 30.
Division 2-A
Fayette Academy (10-1) at Friendship Christian (9-2)
Notable: Something's got to give; the Vikings have had one of the most potent offenses in the Memphis area all season long while the Commanders have the top defense in the division. ... Friendship kept Clarksville Academy out of the end zone last week in a 40-3 victory while Mr. Football finalist Rube Scott Rhea threw for three touchdowns and Reid Holland and Will Washington each ran for two as Fayette hammered Middle Tennessee Christian, 49-14. ... A victory would send Fayette Academy to the BlueCross Bowl for the first time in school history. ... Nashville Christian visits Davidson Academy in the other semifinal.
MHSAA 6A
Starkville (11-1) at Horn Lake (12-0)
Notable: The Eagles had their lowest point total of the season last week against Warren Central but the defense pitched a shutout in a 19-0 victory. Horn Lake's previous low was 28 against Oxford on Oct. 12. ... Mr. Football winner Nakobe Dean, Omar Pew, Doron Smith and the rest of the defense will need another strong effort against a strong – and well-balanced – Starkville offense; the Yellow Jackets are averaging 188.5 yards on the ground and 199.6 for the season and have 551 points (45.9 per game). Rodrigues Clark has run for 1,268 yards and 23 touchdowns while sophomore quarterback Luke Altmyer has thrown for 1,952 and 19 scores.
MHSAA 5A
Olive Branch (11-1) at Holmes County Central (11-1)
Notable: Olive Branch advanced with a 24-20 victory over Neshoba Central last week while Holmes County defeated Lake Cormorant, 29-14. The winner Friday advances to next week's North Half title game. ... Olive Branch's defense pitched a shutout in the second half against Neshoba while holding the Rockets to 41 yards over the final two quarters. Caden Burse and Kylen Norman were each credited with 18 tackles while Johnny Setchfield had 2.5 tackles for loss. ... Holmes County has won eight in a row following a 35-7 loss at Niceville (Fla.) on Sept. 14. The Jaguars have scored 40 or more points six times in that span.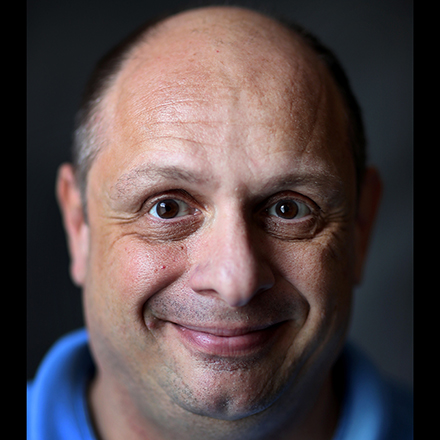 John Varlas
John Varlas is a lifelong Memphian who has covered high school sports in various capacities for over 20 years.
---