City of Memphis
Health officials note diminishing COVID-19 intensity, but urge vigilance
As Shelby County moves into Easter weekend, officials shared encouraging remarks in their COVID-19 Joint Task Force briefing on Friday.
But City of Memphis chief operating officer Doug McGowen reiterated that despite improving situations, social distancing is a continued priority.
---
---
"I'm very pleased to report that the vast majority of individuals are heeding our guidance," McGowen said. "That's why we're seeing the peak of the surge being pushed out. That's why we're seeing the intensity of it being diminished across the country."
McGowen advised that citizens of Shelby County stay on top of the guidelines and recommendations of the "Safer at Home" orders of the municipal mayors across the county.
Shelby County Health Department director Alisa Haushalter offered updated numbers regarding COVID-19 infections.
Just before walking into the briefing, Haushalter said she was notified of a 26th death, as a result of the novel coronavirus, growing from a Friday morning report of 25 deaths.
With 11,945 individuals tested throughout the county, 1,049 have been positive, Haushalter said.
With an increase of nearly 100 positive tests in a day's time, Haushalter attributes a backlog of tests for the spike in positive results.
Haushalter also noted the death rate of those testing positive in the county is currently just above 2%.
Editor's Note: The Daily Memphian is making our coronavirus coverage accessible to all readers — no subscription needed. Our journalists continue to work around the clock to provide you with the extensive coverage you need; if you can subscribe, please do. 
With growing public concern about the demographic outlook of those affected by COVID-19, Haushalter offered an overview of what the SCHD knows currently regarding race, ethnicity, sex and age. However, she presented the caveat that only about half of positive results were gathered with racial and ethnic data.
"The age distribution continues to be that the majority of cases are between the ages of 21 and 60. That's 70%. But we are seeing an increase in the number of cases among people 61 and older. That's now up to 19%," Haushalter said.
"We are continuing to see more cases among females. That's about 53% of individuals diagnosed are female, and 44% are male.
---
---
"About 70% are African American. 25% (about 125 individuals) are Caucasian. Five percent are listed as 'other.' For individuals who identified as Hispanic or Latino, of all races, the number was 27 or 5%."
In confirmed cases, Haushalter said daily investigation have allowed the SCHD to create a larger registry of individuals in contact with people testing positive.
Those in contact with individuals testing positive are advised by the SCHD to self-quarantine. Depending on a variety of factors, Haushalter said, the health department decides how frequently to check-in with these individuals. But Haushalter warns that failure to comply with the self-quarantine could result in court action. Thus far, she says, there have been minimal reports of quarantine breaches, and those who have reported have done so swiftly.
"Of the 1,049 cases, all of those cases have had investigations opened. Eight hundred and thirty-three of those have been closed, which means that we've been able to successfully identify their contacts, communicate with those contacts and quarantine those who need to be quarantined," Haushalter said.
"We've identified 1,947 contacts, and 500 individuals are currently being quarantined."
Haushalter said the number of contacts is expected to grow, with workplaces and healthcare facilities designated as potential "high-risk" facilities.
Among those is Carriage Court, the assisted living facility where Shelby County observed its first highly-publicized outbreak of COVID-19.
"We know, to date, there have been nine individuals who have tested positive. Seven of those were residents and two were employees. There have been two deaths associated with that facility," she said.
"At the current time, we haven't had any recent, new cases. If we continue to move forward without new cases, that particular facility will have been viewed as (having) gone through the outbreak. And the date for that will be April 24."
Haushalter also revealed preliminary information on a similar outbreak at Memphis' Parkway Rehab, where two people tested positive. More information on the outlook of that facility is expected in the coming week.
Additionally, Haushalter addressed 15 local juvenile detainees who were tested "out of an abundance of caution," on Friday morning. None of them exhibited symptoms of coronavirus, and all were released from their detainment. SCHD is seeking a 16th juvenile for testing.
McGowen notes priorities for the task force include expanding testing opportunities, continuing to be thorough with finding individuals who have been in contact with people testing positive, and encouraging volunteerism and donating.
In preparing for a surge in positive cases, McGowen said hospitals have evaluated their capacities, preparing staffing and equipment.
McGowen asks those in need of help to dial 211 for information. Those who may need a ride are able to enroll MATA Plus, if disabled. In the event someone needs testing and have a transportation issues, there are resources available through local Safety Net providers.
Information on additional amenities for those with disabilities or transportation obstacles is promised next week, McGowen said.
In light of breaking the 1,000 threshold of citizens testing positive in Shelby County, McGowen said its important not to look at those who contract COVID-19, and instead focus on the slowing rate of those infected.
"One case is too many. One death is too many, quite frankly. Any number that goes up is something that we're worried about. We're looking for the rate of increase to slow down. That is what we're all trying to do with social distancing," McGowen said.
"The fact that we are keeping an exponential growth at bay, for the time being, is the measure that is important for us to look at. The message to everyone is that what you're doing is working. Social distancing and compliance with 'Safer at Home' is the reason that number is not larger and is not growing faster."
McGowen reiterated that people in Shelby County should remain vigilant, even with encouraging figures.
"We're not at a point where we need to be Monday morning quarterbacking what we have done in the past, though I know that's a natural tendency for people to do," the city official said. "This community, with the information that we've had at hand, has done about as good a job as any community in the nation has. I think we were forward thinking, and I think that we put our 'Safer at Home' measures ahead of what some other communities in the nation have."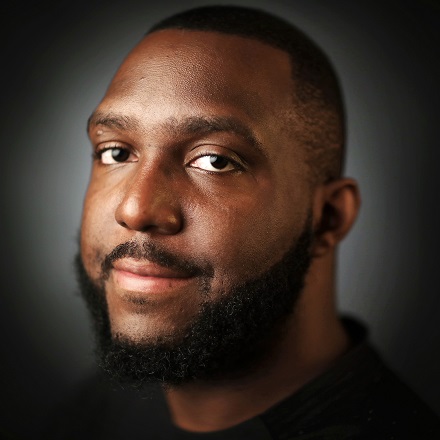 Jared Boyd
Jared Boyd is program manager for WYXR 91.7 FM. 
---