City of Memphis
COVID's outsize impact on African Americans becoming more apparent
The disparate impact of COVID-19 infection on the African American community is becoming more apparent as information becomes increasingly available, Shelby County Health Department chief epidemiologist David Sweat said Thursday, April 16.
Three-quarters of the deaths from the virus have been African American, Sweat said at Thursday's COVID Task Force daily briefing. Males make up 62% of cases overall, he added.
---
---
"The measures we can take everywhere in our community among all our populations will work to continue flattening the curve," Sweat said of continuing efforts to bring the infection rate under control in all parts of the city.
More than half of those infected got it from close contact with another person, statistics show, while 27% of exposures occurred in health care settings, including nursing homes. And 20% of cases are travel-related. 
Among those who have died, 80% or more had cardiac conditions, and 33% had diabetes.
The median age of death is 57.
The takeaway, Sweat said, is for those in vulnerable groups to adhere strictly to shelter-in-place orders and to wear a mask if going out.
Sweat also discussed the impact on the pediatric population for the first 1,177 cases reported. Of those, 19 were pediatric cases, which is 1.6%. Pediatric means individuals under 18 years of age.
Also, 68% of children diagnosed are African American. 
---
---
Shelby County Mayor Lee Harris also commented during the briefing on the disproportionate rate of infection. saying racial information will be required in reporting as part of his planned renewal Friday of county emergency orders.
Harris said it will be a "hard requirement."
Harris began the Thursday briefing by recapping $2.5 million in county funding for the pandemic that was approved by the Shelby County Commission Wednesday.
A resolution that spends $2 million toward coronavirus expenses and allocates $500,000 to Christ Community Health Services for expanded coronavirus testing passed in a Shelby County Commission committee meeting and in a special called meeting of the full commission shortly after.
Harris noted it includes $500,000 for expansion of testing and another $500,000 for economic development efforts through the Community Services division of county government.
Harris said the funding demonstrates that the pandemic is now on two fronts -- the virus and economic recovery. 
"We have to slow the spread. ... We are squarely focused on helping those who have lost their economic livelihood over the last few weeks," Harris said.
Harris said Shelby County government has various flex work and work-from-home programs that it is using, and city government has efforts as well. 
City of Memphis COO Doug McGowen said there is still room in existing testing to test everyone who is symptomatic. He said anyone who feels ill should get tested.
---
---
He also made a pitch for better contact tracing: Anyone feeling ill, after getting an appointment to be tested, should make a list of everyone with whom they have been in contact for two days before the onset of symptoms.
Sweat said 15,667 people have tested so far.
McGowen said the city will begin Monday, April 20, giving rides to testing, starting at about 15 people a day with special precautions in the vehicles.
McGowen said local hospital systems are ready for the surge. He said construction has begun on a temporary hospital at the former Commercial Building at 495 Union, on which a contract has been signed, and it should be open in mid-May.
Editor's Note: The Daily Memphian is making our coronavirus coverage accessible to all readers — no subscription needed. Our journalists continue to work around the clock to provide you with the extensive coverage you need; if you can subscribe, please do. 
As far as reopening the economy, McGowen said leaders have to see from indicators, such as testing and contact tracing, that we are ready to reopen. That goes into the plan for reopening, he said.
On food, McGowen said grocers and wholesalers say there is no threat to the local food system. 
"There are no reasons to be concerned," he said.
On those who are insecure about food, McGowen said increased demand is being met by new food distribution programs. Those programs have enough supplies for 30 days, and the Mid-South Food Bank welcomes donations, McGowen said.
It was also announced that a pet food bank is starting Monday morning, and anyone in need can call 636-1418. The type and size of pet will be requested. 
---
---
Fundraising efforts are also progressing, with a regional response fund at Community Foundation of Greater Memphis having raised more than $1.5 million. 
Sweat says he isn't aware of any new nursing home cases beyond those that were known in recent days. He said when cases at nursing homes are discovered, they're reported immediately to the state Department of Health. A case investigator then works with facility owners. 
As for the supply of protective equipment, officials go in the event of a shortage into local government stockpiles until the nursing homes can get their own supply.
---
---
Sweat said the Health Department is balancing principles of transparency and health information privacy in releasing data. He said disclosure is on a case-by-case basis. 
The nursing home information is the first time there has been a breakdown, he said.
Harris said if reporters ask, the information will be provided as was the case with COVID in juvenile detention facilities. He said one of juveniles in question refused testing because he had turned 18 and refused.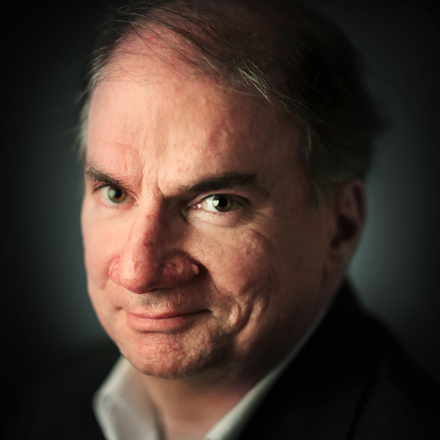 Bill Dries
Bill Dries covers city government and politics. He is a native Memphian and has been a reporter for more than 40 years.
---