Business
Local leaders face 'challenge' of how and when to reopen economy
The reopening of the Links at Whitehaven golf course Saturday, April 18, by the city is a way for local government leaders to dip their collective toes in the political waters where social distancing and reopening the economy meet.
And the waters already come with a current.
---
---
Since the first social distancing measures and closing of "nonessential" businesses were announced one month ago Friday, the seven mayors of towns and cities in Shelby County and Shelby County Mayor Lee Harris have been hearing from different business groups and factions, starting with private golf course operators.
It's a jockeying for position that has been present to some degree since the March declaration of a global COVID pandemic by the World Health Organization.
"That's the challenge," Memphis Mayor Jim Strickland said Friday when asked about the coexistence of social distancing with a gradual and nuanced reopening of the economy.
"I do believe with the guidance of medical experts … that we could slowly loosen that faucet that was tightened — at the right time," he said. "The challenge is what's that right time, and it may be different in New York than Memphis. Second is what industries and what parameters you put around the reopening — whether masks will be required of the personnel working in the establishment, whether you limit capacity. All of those things have to be worked out. I do trust the process that we have set up to get to those answers."
The question is who gets to open first and what effect does it have on an economy where so many businesses are connected. How do the mayors identify the first businesses in that chain reaction.
Strickland indicated he and likely the other leaders will be watching what happens in Whitehaven closely as they look for more indicators and likely see more contact from groups of business owners who want to be in the first wave.
"I've heard people talk," he warned Friday. "If we loosen that faucet too much and you see a big spike in cases, we have to be prepared to tighten it back up."
The Links at Whitehaven will reopen with tee times separated by 20 minutes and the clubhouse closed to the public with transactions made through a clubhouse window.
The golf courses are an easy bellwether since they represent the only difference currently within the county in the social distancing measures. The city of Memphis closed all of its golf courses.
But Mirimichi, a private golf course in northern unincorporated Shelby County, reopened a week into the state of civil emergency along with the private Ridgeway and Memphis National courses — adding measuring to sanitize clubs, no touching flag sticks and one person per golf cart — to the rules.
---
---
The local leaders have been comparing notes on what business groups have been in contact since late March, according to someone present at a Friday afternoon conference call who did not want to be identified.
The source said the discussions ranged from what reopens in the first round of a phased reopening that probably starts at the end of May to a concern about suicides and other mental health issues related to the relative isolation combined with fears of the pandemic.
Some of the mayors called for more research and monitoring of calls to suicide hotlines as well as data from mental health professionals on what they have been seeing during the pandemic.
Meanwhile, at the daily 8 a.m. briefing of local leaders and public health experts, there has been discussion for at least a week about allowing hospitals and private medical practices to resume elective medical procedures, according to other sources.
Those elective procedures were put on hold in a March 21 agreement among four major health care institutions — Baptist Memorial Healthcare, Methodist Le Bonheur Health Care, Regional One Health and Saint Francis Hospital-Memphis. Postponing elective procedures was a move to ensure local hospitals had enough capacity to handle a surge or peak of COVID cases requiring hospitalization at a time when the models being used by the local effort were projecting a much higher case count at a peak now estimated for late May to mid June.
An elective surgery ban for all hospitals in the state has been in place since March 19.
Saint Francis hospitals announced Friday it would furlough close to 250 employees effective Monday, April 20. A hospital executive said the furlough is a reaction to revenue losses from the elective surgery ban estimated at a third of the hospital group's revenues.
---
---
There are other indications of a competition among nonessential businesses ordered to close — by the terms of the decrees that closed them — while "essential" businesses stayed open.
Rev. Earle Fisher, the pastor of Abyssinian Baptist Church in Whitehaven, says barber and beauty shops, including nail salons, should be given a priority in the reopening because of the role they play in African American communities in a city that is majority black.
"There are really only two relatively autonomous economic institutions in the black community … the black church and barber and beauty shops," Fisher said Friday live on Facebook. "My fear is that after the smoke blows over … there will be such a lag in support for these particular demographics. They have been sustained by black dollars for so long that they will fall by the wayside and we run the risk of seeing many of our black churches and many of our black beauty shops shutting down."
Fisher believes the same is true for black churches like his and called on African American consumers to continue paying barbers and beauticians and cosmetologists on a regular basis as if they were still open for business. He also called on those who aren't regular church goers to contribute to churches they have called on for marriage counseling, funerals and similar occasions.
He also said economic development funding should be specifically redirected to the salons and shops as well as some suspension of economic development tax breaks and incentives to corporations at least temporarily.
"My concern is that (as) black barber shops and beauty shops shut down ... that land, those buildings and stuff like that will be prime real estate subject to gentrification," Fisher said.
Strickland's administration has formed a working group specifically around the concerns of barber and beauty shop and nail salon owners, headed by administrative assistant Ken Moody and including infectious diseases expert Dr. Manoj Jain. Jain is already a consultant to the city on the pandemic and a hair care industry representative.
At the outset of the city's emergency decree, Strickland acknowledged the difficulty in putting barber shops and beauty shops on the list of nonessential businesses. He said what ultimately tilted the decision despite the economic impact on very small black-owned businesses was the close contact involved in the trades.
Car washes have become an unexpected controversy for the city. Some car wash owners have been cited by city code enforcement for not closing and have been the target of lots of phone calls to the city to report businesses open in defiance of the emergency declaration.
Strickland said last week some owners argue they should be allowed to remain open because they are automated drive-thru businesses with no human contact. But that ruffles the feathers of hand wash places.
Editor's Note: The Daily Memphian is making our coronavirus coverage accessible to all readers — no subscription needed. Our journalists continue to work around the clock to provide you with the extensive coverage you need; if you can subscribe, please do. 
Strickland said he is considering lifting the ban on car washes to allow the fully automated operations to reopen.
"I'm in favor of reopening the economy, with the caveat we do it as safe as we possibly can," Collierville Mayor Stan Joyner said Friday after a morning conference call.
Joyner estimated the town is a week or more away from reopening.
Gov. Bill Lee earlier this week said he would like businesses to be able to reopen by May 1. Joyner said there will likely be some "benchmarks" and guidelines that are met in the community before businesses can reopen.
"We would love to be able to open our businesses today," Joyner said, "but it's not prudent health-wise for us to be able to do that."
---
---
He said it is important those in the community continue efforts like social distancing to slow and stop the viral spread.
U.S. Rep. David Kustoff of Germantown said Friday he is also hearing from trade groups for different sectors of businesses about reopening decisions.
Kustoff told The Daily Memphian the market will play a role in what he and others have anticipated will be a "new normal" with the reopening.
"I don't necessarily think that Mayor Strickland or Governor Lee or any other official has to tell a restaurant how many tables they can have in the restaurant," he said. "My guess is whoever he or she are, if they had 20 tables in their restaurant, they are going to know that their customers prefer them to have 13 tables of 15 tables adequately placed."
"I think the business owners and the market will soon dictate what's acceptable based on the appetites of their customers," Kustoff said.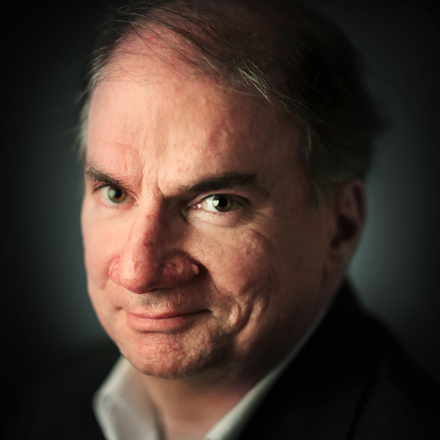 Bill Dries
Bill Dries covers city government and politics. He is a native Memphian and has been a reporter for more than 40 years.
Abigail Warren
Abigail Warren is a lifelong resident of Shelby County and a graduate of the University of Memphis. She has worked for several local publications and covers the suburbs for The Daily Memphian.
---