Elections
Pandemic Politics: From voting machines to handshakes, it's changed things
The way Shelby County Election Commissioner Bennie Smith sees it, touchscreen voting machines could be the first casualty locally of the COVID-19 pandemic.
"It's kind of turned into a perfect storm," Smith said of the election commission's ongoing search for a new voting system, preferably in time for the August 6 elections.
"It would be really reckless if we purchase touchscreen machines in an era now where the landscape has changed," he said this month on The Daily Memphian Politics Podcast.
Up to the pandemic, the most discussed options for the election commission were hand-marked paper ballots or updated touchscreen machines like those currently used with the addition of an audit paper trail at the end of the act of voting.
---
---
But at the first electronic election commission meeting April 1, the five-member body heard a lot of comments from the public calling for mail-in voting – something that exists now as absentee balloting for those in the military, or who otherwise aren't in Shelby County during early voting or election day. It's also available to those 60 years old and older.
"It wasn't surprising that I heard that," Smith said on voting by mail. "What was surprising was that I didn't know we had so many restrictions."
U.S. Rep. Steve Cohen of Memphis voted absentee for the first time in the March 3 Super Tuesday primary. The Memphis Democrat noted that President Donald Trump voted absentee as well because Trump's primary residence is in Florida.
"There are very few problems with mail-in ballots historically," Cohen said. "If it's OK to vote absentee when you have a second home and you are away from your voting residence, it should be OK for everybody."
Discussion over voting machines and the preferred method of casting ballots is just one example of how the pandemic is affecting politics and the practices associated with it.
Memphis Mayor Jim Strickland strayed from the mental inventory of testing sites, hospital beds, the terms of emergency orders and timelines for the arrive of medical supplies last week on the WKNO Channel 10 program "Behind The Headlines" to wonder aloud about whether the virus is the end of the handshake – that most basic political mannerism and form of greeting.
"I don't believe it," he said. "I just don't believe it."
For some local politicos, the March 7 county-by-county Democratic party gatherings to begin the process of selecting delegates to this summer's Democratic National Convention were the first indication that the virus just might disrupt their political calculus.
Handshakes still came out of habit and there weren't any face masks yet at the Kirby High School gathering. But there were enough elbow-bumps and hand sanitizer to show that the concerns had gone past the traditional flu season fist bump option without so much as a pause.
The follow-up session at Kirby High two weeks later to actually select the delegates from the 9th Congressional district was canceled in favor of online caucuses.
And the Democratic National Convention in Milwaukee saw its date moved from July to the week of Aug. 17 earlier this month by the Democratic National Committee.
Among those listening in on the April 1 online election commission meeting was Deborah Fisher, executive director of the Tennessee Coalition for Open Government. While she logged in for the discussion of new voting machines, Fisher has also been watching how such bodies across the state are handling the temporary exceptions to the state's open meetings law made by executive order specifically because of the pandemic.
---
---
"One governing body had a meeting outside using a loud speaker where everybody could stand far apart from each other," she said. "That's not exactly contemplated in the executive order but it worked for them. The ones that I worry about are the ones who suddenly decided to have telephone conference calls and not allow the public to listen in."
That has happened locally with the Shelby County Schools board calling a closed meeting to discussing COVID-19 preparations. The election commission had talked of possibly making a decision on voting machines in a closed session at the April 1 online meeting and then announcing their decision later – a scenario that ultimately didn't happen.
"One problem I have seen is that some governing bodies are continue to have physical meetings but they are saying they can prohibit the public from coming," Fisher said. "That is not in the executive order."
One aspect of political life the pandemic doesn't seem to have affected is the partisan divide.
The day before the first stimulus checks to citizens were to show up in bank accounts last week, Cohen was pushing for a second round of payments as he cited deepening uncertainty about the economic impact of the pandemic and how long it may last.
The other Congressman whose districts includes parts of Memphis and Shelby County, Republican U.S. Rep. David Kustoff of Germantown, said it's too early for that and that decisions on stimulus funds that haven't run out should wait to see what the impact on the national economy is.
"People like me who are more conservative had to get comfortable with the idea," he told The Daily Memphian of the direct payments.
"My sense is that if I had gone to the Treasury Secretary or the Labor Secretary and said: 'Can you separate out the people who are not employed versus those who are employed and maybe make a decision on stimulus payments in that regard?' -- they both would have said: 'We can't give you that information immediately,'" Kustoff said. "And just because somebody is employed on April 1 doesn't mean that they won't be laid off or furloughed on April 18. Those are legitimate decisions."
He and Cohen agree on the need for new funding of the federal money to small businesses that come with a guarantee the businesses will not lay off their employees – called the paycheck protection plan. That fund has run out.
"Memphis is a poor city and we depend on the federal government for a lot," Cohen said. "We've never really gotten our share."
Cohen wants to see a fourth stimulus bill to include increased SNAP, or food stamp, allocations and possibly some infrastructure money along with replenishing the "paycheck protection" loan fund.
---
---
Kustoff is among Republicans who want a bill that would only replenish the paycheck protection plan.
"We need to fund that and then discuss and debate all the other issues," he said. "My points is we need to see in the CARES act what works and what's working, what doesn't work, what needs to be tweaked, what needs to be amended – before we vote on the next round of stimulus funding."
Kustoff said the Small Business Administration loan program was "not ready for prime time." Some of that was the short time frame for getting it up and running.
But he also says the Treasury Department and the Small Business Administration were late in issuing rules and guidance as businesses were looking for an economic lifeline.
"And then once they issued the guidance and the rules, they changed the guidance and the rules multiple times," Kustoff said. "It was very frustrating to small business and to lenders."
---
---
Cohen remains a vocal critic of Trump, specifically his handling of the pandemic.
"We need a president who is working nonstop, contacting citizens … getting equipment, brainstorming with scientists or cabinet members," Cohen said. "Instead, he spent two hours (in a daily briefing) talking about what he did or did not do in January."
Kustoff remains a vocal backer of Trump.
"We all know that the economy has taken a tremendous hit," he said. "This is nobody's fault."
National political analyst Charlie Cook said the same thing last week as he made up for a scheduled appearance this spring at Rhodes College with a live feed that students watched online. Cook's appearances at Rhodes are as regular as presidential elections.
"You certainly can't blame the virus on him. But I think the tailwind he had is not going to be there," Cook said of a booming economy going into Trump's re-election campaign. "Getting re-elected with this kind of economy -- even if it's not your fault at all, even if nobody blames you -- this is a very tough situation for an incumbent."
Cook thinks the national election will hinge on six swing states – none of them Tennessee.
"We know where they are going," he said, referring to the state's red – or Republican – status in presidential elections since the 2000 election despite Shelby County being the biggest blue – or Democratic – county in the state.
Cook thinks the election could be close enough that Trump again loses the popular vote nationally as he did in 2016 but wins in the electoral college in a "photo-finish."
"This is a fairly small number of votes and a fairly finite number of swing voters in a handful of states," Cook added, pointing out that Trump's 2016 effort targeted the cellphone data of voters attending his rally to make the absentee vote a critical part of his victory.
He said it is a strategy Democrats are still struggling to catch up to as absentee voting could become more important in a pandemic election. But a second or third wave of the virus could be "the worst-case scenario for the president," by Cook's analysis.
Editor's Note: The Daily Memphian is making our coronavirus coverage accessible to all readers — no subscription needed. Our journalists continue to work around the clock to provide you with the extensive coverage you need; if you can subscribe, please do.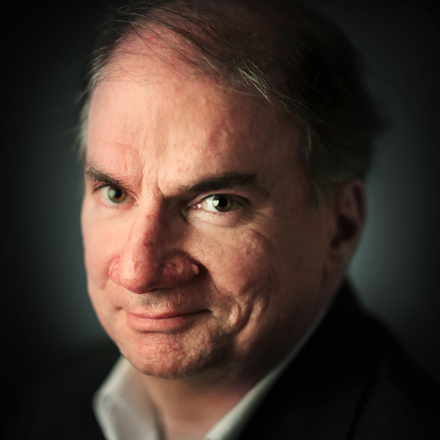 Bill Dries
Bill Dries covers city government and politics. He is a native Memphian and has been a reporter for more than 40 years.
---