Metro
Slight uptick in local cases coincides with increased tests
Newly reported cases of COVID-19 in Shelby County rose slightly Friday, while testing numbers also increased significantly, according to the Shelby County Health Department's latest figures.
Shelby County reported 50 new coronavirus cases, an uptick over the 37 new cases reported Wednesday and Thursday. Despite the increase, this does extend the trend of the county reporting 50 or fewer cases for a sixth consecutive day – another indicator the case rate is slowing locally.
---
---
At a press briefing Friday, Shelby County Mayor Lee Harris said recent data provides "guided optimism", and discussion continues with the other municipal mayors on when the reopen the county.
Consensus on a phased-in reopening plan could only be "days away", Harris said.
"We're obviously not driven by the dates that come out…from the state or you might here elsewhere," Harris said. "We're driven by what the data suggests on the ground."
One potentially promising indicator on testing: the health department confirmed 894 additional tests Friday – bucking a four-day decrease in newly reported tests. It's the highest single day number of new tests since the 983 reported Monday.
But despite the increase in tests, the area still is falling short of the goal of 1,000 daily.
The positive rate of those 894 tests was 5.5% – far below the county's total positivity rate of 9.1%, and another hopeful sign the curve may be flattening in Shelby County.
As of Friday, Shelby County has 1,981 coronavirus cases with 43 deaths out of 21,655 tests administered, according to the health department.
Shelby County reported two additional deaths Friday after not reporting any new deaths Thursday. Eleven of the 43 deaths have come from cluster outbreaks at long-term living facilities, according to the health department.
Seventy-eight percent of people who died from coronavirus also had an underlying cardiac health condition, said Dr. David Sweat, chief epidemiologist at the Shelby County Health Department.
"Most of those persons have heart disease, congested heart failure or high blood pressure," he said on cardiac conditions. "That is a significant co-morbidity and risk factor for poor outcomes."
Other notable comorbidities Sweat mentioned were diabetes, obesity and underlying respiratory conditions.
"Those are the four most important risk factors nationally, and they are also the four most important factors locally," Sweat said. "If you are an individual who has any of those underlying conditions or you have multiple of those underlying conditions our advice is to adhere as strictly as you can to the social distancing recommendations."
Of the 1,415 coronavirus cases in Shelby County where race is known, African Americans compile 67.3% of cases associated with the virus – a disproportionately rate relative to its population with the county (54%). African American also make up nearly 70% (69.8%) of deaths associated with the virus in Shelby County.
Whites comprise 26.9% of coronavirus cases, while other races are the remaining 5.8%. The other 566 cases are officially classified as "unknown/missing race", according to the health department.
In another consistent trend, the age groups with the highest number of cases are 25 to 34 and 35 to 44. Both groups account for 18.9% of cases.
Editor's Note: The Daily Memphian is making our coronavirus coverage accessible to all readers — no subscription ndleeded. Our journalists continue to work around the clock to provide you with the extensive coverage you need; if you can subscribe, please do. 
So far, 870 people have recovered from the virus in Shelby County, according to the health department. That represents right at 44% of the 1,981 cases with the number of active cases at 1,068 or 53.9%. Earlier this week, Tennessee's recoveries surpassed its active case number, one data point Shelby County officials hope to emulate in the near future.
Tennessee surpassed the 8,000-case mark (8,266) as it confirmed 424 more coronavirus cases Thursday – its third highest daily increase to date. This comes after the state announced its single highest day-over-day increase – 448 cases – one day prior.
Tennessee Department of Health Commissioner Dr. Lisa Piercey again attributed the high number of new cases to increased testing done in jail and prison populations, which are considered "high-risk" due to lack of social distancing.
Recoveries in the state continue to rise with the number now at 4,193. Despite the state recording an additional 872 cases Wednesday and Thursday, recoveries (4,193) are still outpacing the current active case number (3,903).
---
---
The state confirmed another 8,120 tests Thursday. Tennessee has now tested 123,100 people, according to the state. The positive rate of those 123,100 tests is 6.7%.
Tennessee originally reported four new deaths from the virus Thursday with the total increasing to 170. On Friday afternoon, the state corrected that number to 168 citing a data entry error being corrected.
The number of new hospitalizations increased slightly from Wednesday to Thursday. The 18 reported hospitalizations raises the total number to 793.
This story has been updated to reflect the state's correct death total from coronavirus, which the state attributed to a data entry error.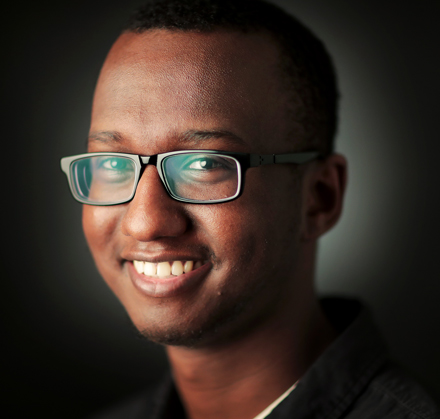 Omer Yusuf
Omer Yusuf covers Bartlett and North Memphis neighborhoods for The Daily Memphian. He also analyzes COVID-19 data each week. Omer is a former Jackson Sun reporter and University of Memphis graduate.
---