Metro
Calkins: A rational, bipartisan plan to reopen Memphis and Shelby County? Why are some of you mad?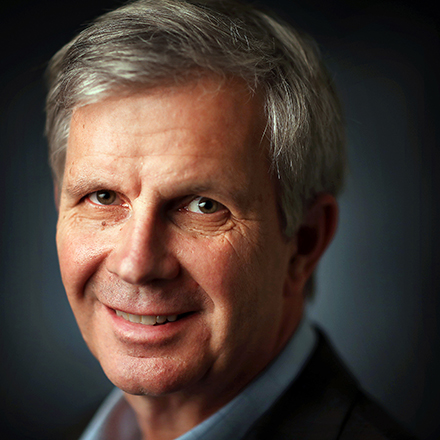 Daily Memphian
Geoff Calkins
Geoff Calkins has been chronicling Memphis and Memphis sports for more than two decades. He is host of "The Geoff Calkins Show" from 9-11 a.m. M-F on 92.9 FM. Calkins has been named the best sports columnist in the country five times by the Associated Press sports editors, but still figures his best columns are about the people who make Memphis what it is.
A throng of mayors put forth a proactive and bipartisan plan for reopening local businesses. Now some of you are mad?
That's what happened Monday. Period. Full stop.
One by one, they stepped to the lectern, to express their support for rationality and common sense. 
---
---
There was Jim Strickland, the mayor of Memphis, a Democrat.
There was Lee Harris, the mayor of Shelby County, a Democrat.
---
---
There was Mike Wissman, the mayor of Arlington, a Republican.
There was Stan Joyner, the mayor of Collierville, a Republican.
There was Mike Palazzolo (the mayor of Germantown) and Terry Jones (the mayor of Millington) and Mike Cunningham (the mayor of Lakeland) and Mark Brown (chief administrative assistant to Bartlett Mayor Keith McDonald).
"There's been a lot of cooperation and collaboration from everyone," Wissman said.
Oh.
So I can see why some of you object.
Cooperation and collaboration? Republicans and Democrats getting along?
Monday's unveiling of a "Back-to-Business" framework for the region may have left a lot of questions unanswered — like, when will it be implemented, anyway? — but it was a refreshing reminder that the current pandemic is not something about which there has to be two sides.
---
---
Everyone wants to get back to work as soon as possible. Everyone wants to do it in such a way that we don't have to shut things down again.
The question is: How best to do that? And that's a technical question, not a political one.
"Our approach will be data-driven and not date-driven," said Strickland.
"When the science and data indicate it's the right time, we look forward to implementing the plan," Brown said.
So the analysis won't be based on wishful thinking. It won't be based on a nice round number that rolls off the tongue.
It will be based on three factors: 1) whether cases have remained stable or declined for 14 days, 2) whether the hospitalization of COVID patients has remained stable or declined for 14 days, and 3) whether testing and tracing capacities are sufficient to contain the virus.
Now, some of you would have preferred an answer like "tomorrow" or "May 1" and I understand your desire to get on with it. But if we agree that the mayors' decision will be based on the data, can we agree that any contrary decision would be contrary to the data? So if there are two sides to this, they can only be rational vs. irrational?
---
---
If anything, Monday's briefing was reason for optimism. After all, if it was necessary to shutter businesses when the county had 135 cases of COVID-19, it's hard to know why it is safe to start reopening them now that it has 2,320 (or 1,260, if you count just those who are currently dealing with the virus, excluding those who have already recovered or died).
But local officials noticed that last week's numbers were better than anticipated. That's why they pushed forward to release Monday's plan. Then some bad numbers came in over the weekend — an increase of 284 new cases since Friday — and the officials had to figure out what to do with that.
To be clear: They did NOT say the 14-day countdown would have to roll back to zero. This is not a game of Chutes & Ladders. Indeed, I asked specifically where we are in the countdown right now and the answer was — essentially — that's not how the countdown works.
Editor's Note: The Daily Memphian is making our coronavirus coverage accessible to all readers — no subscription needed. Our journalists continue to work around the clock to provide you with the extensive coverage you need; if you can subscribe, please do. 
They'll be looking at trends, not a tally. They'll consider all the factors involved. For example, this weekend's spike was the result of targeted testing in places officials already knew to be hot spots, including 201 Poplar. So it may not be representative of any larger troubling trend.
If that's unsatisfying, I get that. We all want a date we can circle in red. But we can't have that date until we confirm which way the numbers are headed. Would you rather have certainty or competence? 
"We have agreed on a lot of this," Wissman said. "Which is very unheard of at this point in time."
That level of agreement may be difficult to maintain in the coming days and months, of course. It's easier to be unified as the region moves toward reopening than it will be if further tightening is required.
But that's a challenge for another day, a hypothetical to be dealt with if and when it arrives.
Monday, a bipartisan group of mayors outlined a sensible, flexible way forward. 
There's no cause to be mad about that.
---