Metro
Local case rate slows slightly but bigger question looms over data
Despite a spike in COVID-19 cases over the weekend, Shelby County's case rate decreased slightly this week compared to the preceding week, according to data from the Shelby County Health Department.
This came as testing numbers and capacity increased – in large part due to the health department's efforts for targeted testing of groups such as jails, long-term care facilities and neighborhoods more at risk to have higher rates of the virus.
The rate of new coronavirus cases in Shelby County rose by 24% during the week of April 23 to 29 – but that was a 1% decrease from the week of April 16 to 22.
---
---
On testing, an average of 818 people were tested a day this past week. By comparison, 664 people were tested daily the previous week – showing the county's targeted testing efforts were successful to an extent. Neither number is the 1,000 a day the county is hoping to test, however, and is not near the new 2,400-a-day-goal set by the health department earlier this week.
The county reported 2,789 tests administered from Saturday to Monday, which led to a 282 new cases over that time span. It also led to discussion from the health department about whether the case increase meant the end of plateau in declining cases from the preceding 10 days or whether it was an anomaly given the targeted testing efforts.
At a Wednesday press briefing, Shelby County Health Department Director Alisa Haushalter said "we're very close" to hitting the 14-day downward trend mark despite the weekend spike in cases.
That means reopening the county is likely near, but Haushalter and Mayor Lee Harris declined to give a reopening date Wednesday.
"There's still a little bit of a trend upward over the last several days, but we will look at that again (Thursday), and the following days and we may ultimately come with a completely downward trend," Haushalter said. "We look at the data day-to-day … We're very close. We have to stay the course. Social distancing has made a big difference."
The issue is whether the weekend spike threw a wrench in the 14-day window of cases leveling. The proposed "Back to Business" plan is dependent on a continued trend of decreasing or a leveling of new coronavirus cases in the county.
The health department's answer to that question, which it says will be data-driven, plays a key in role in when the county sets a date for reopening the area's economy. On Monday, leaders of the county, Memphis and the six suburbs announced a plan to get the metro area back in business.
Before the increase in cases over the weekend, that announcement was expected to target the reopening on May 1. A reopening date may still be announced in the near future.
Haushalter said businesses should be preparing to open now, and not wait on an exact reopening date – a hint that things could change soon.
"By giving the daily updates and us acknowledging that we're much closer to opening than we were a month ago," she said, "I would really encourage people to prepare and not wait for the announcement, 'Yes, we're ready to open.'"
Harris echoed Haushalter's comments.
"If you have inventory, there's no reason you shouldn't take steps to prepare to make sure you have inventory in place if that's a long process," he said.
As of Wednesday, April 29, Shelby County has reported 2,403 coronavirus cases with 1,205 recoveries and 46 deaths, according to the health department's latest figures.
A total of 26,481 people have been tested for the virus – about 2.8% of the county's population. The county's positivity test rate is 9.1%, slightly below the 10% threshold discussed nationally.
In Shelby County, the recovery rate surpassed the active case rate for the first time since the county began releasing that data Friday. The county has 1,205 recoveries from the virus, and 1,152 current cases.
The state's Health Department defines a "recovered" person as someone confirmed to be asymptomatic by the local or regional health department and have completed their self-isolation period or has gone at least 21 days beyond the first test confirming they have coronavirus.
Regarding the capacity of local hospitals, there are 95 patients with coronavirus and 177 patients under investigation for having the virus, according to the state's Health Resource Tracking System.
Fifty-four of those coronavirus patients and 152 of the 177 patients under investigation are in acute care beds. Acute beds are currently at 59% occupancy relative to its surge capacity.
The remaining 41 COVID-19 patients and 25 patients under investigation are in intensive care unit beds. The ICU occupancy rate is currently at 42% of its surge capacity.
"We still have significant capacity in our community and that goes to the health care systems who have worked diligently to make sure they have maximized their ability to have negative pressure rooms, ICU beds and staffing to support those beds," said Alisa Haushalter, Shelby County Health Department director.
Shelby County reported five additional deaths related to the virus over the past week. A decrease from the nine confirmed between April 16 and April 22. Fourteen of the 46 deaths have come from long-term facility outbreaks or clusters, according to the health department.
One consistent trend regardless of the week's data is the virus is disproportionately affecting African Americans in Shelby County. Of the 1,781 cases where race is known, African Americans compile 69.2% of cases, whites 23.8% and other races makes up about 7%.
Statewide, Tennessee is now up to 10,052 coronavirus cases. That's a 28% increase in new cases from April 22 to April 28, according to the Tennessee Department of Health.
The state also reported 4,921 recoveries and 188 deaths from the virus as of Tuesday, April 28.
Tennessee tested about 6,707 people a day between April 22 to April 28. The overall testing number is 161,928. Hospitalizations statewide increased to 894 up from the 775 reported April 22.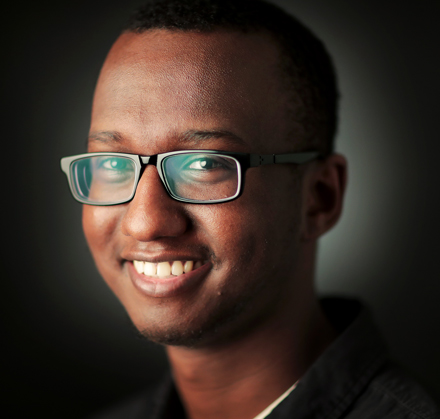 Omer Yusuf
Omer Yusuf covers Bartlett and North Memphis neighborhoods for The Daily Memphian. He also analyzes COVID-19 data each week. Omer is a former Jackson Sun reporter and University of Memphis graduate.
---