Metro
Shelby County's coronavirus positivity rate slows as testing expands
Public health and elected officials have decided to phase-in a reopening of the local economy after seeing enough positive signs over the past 14 days of data about COVID-19's spread locally.
Data from the past 14 days shows Shelby County's coronavirus positivity rate has declined as testing for the virus has expanded to more parts of the community, according to data from the Shelby County Health Department.
"We have been watching the data carefully and have continued to improve, particularly in hospital capacity and testing capacity, both of which continue to expand," said Alisa Haushalter, Shelby County Health Department director. "Over this next phase, we will need to commit to expand our public health capacity to conduct investigations and aggressively respond to clusters as they emerge."
---
---
Memphis, Shelby County and the six county suburban municipalities will begin the process of reopening the local economy, Monday, May 4. The decision was announced through a press release Thursday in place of the city's daily noon press briefing.
"As we said at the beginning of this week, our data was trending in the right direction," Memphis Mayor Jim Strickland said. "Along with our doctors, we believe it's time to slowly start opening our economy back up and get Memphians working again. As we have said since the beginning, we will continue to monitor this situation very closely to make sure our citizens remain safe and healthy."
On Monday, Shelby County mayors announced a "Back to Business" phase-in plan to reopen the economy that is set on reaching targets such as a 14-day downward trend in new cases, stable hospitalization numbers, expanded testing capacity and successful contract tracing.
From April 17 to Thursday, April 30, Shelby County reported 11,071 tests with 868 new cases. That's a positivity rate of 7.8% – a percentage point lower than the overall positive rate of 8.8%.
In total, Shelby County has reported 2,484 coronavirus cases out of 28,124 tests administered as of April 30, according to the Shelby County Health Department. The overall positivity rate decreased from 9.1% on Wednesday to 8.8% on Thursday, another potential sign the virus is slowing down locally.
On the week of April 17 to April 23, Shelby County confirmed an average of 45 new cases a day as it was testing about 530 people a day with a positive rate of 8.5%.
The following week between April 24 to Thursday, Shelby County reported 62 new cases a day with 924 people being tested a day. That weekly total includes the 81 new cases and 1,643 tests reported Thursday. 
This week's numbers represent a significant increase in new cases from the prior week, but importantly, a much higher rate of tests being administered.
The weekly positive rate is 7.8%, an encouraging sign given the increase in testing numbers and a spike of new cases from last weekend. The 924 weekly testing average is also the closest indicator the county has come to reaching its initial goal to test 1,000 people a day.
The spike of new cases last weekend came from "targeted" testing of "clusters" including jails, nursing homes and targeted community testing such as the 38118 ZIP code and Frayser.
Shelby County Health Department Director Alisa Haushalter and Mayor Lee Harris gave strong indications the county is "very close" to reopening at a press briefing Wednesday. However, they still declined to give a date.
"What we've done is look at the data in several different ways. One is including the increased cases that came in over the weekend," Haushalter said. "The other was excluding those particular numbers as well. There is still a trend upward over the last several days. But we will look at that again tomorrow (Thursday) and the following day."
On recoveries, Shelby County reported 74 more recovered cases Thursday with the total rising to 1,279. The number of recoveries continues to outpace the number of current cases – that total is at 1,158.
Shelby County reported an additional death from coronavirus Thursday with the total now at 47. The median age of death in the county is 71, and the age range of the 47 deaths is between 27 to 95.
Of the 1,853 cases where race is known, African Americans make up 69.5% of cases, whites 23.5% and other races 7%. For the remaining 631 cases, they are classified as "missing/unknown" when it comes to identifying race.
Another consistent trend is the highest age ranges affected by the virus remain unchanged. Ages 25 to 34 (19.2%) and 35 to 44 (18.8%) are the largest percentage of cases associated with the virus.
The state reported an additional 314 cases and seven deaths from the virus Wednesday, according to data from the Tennessee Department of Health.
In total, Tennessee has confirmed 10,366 coronavirus cases, 195 deaths and 5,140 recoveries.
The state has administered 168,549 tests with a 6.1% positivity rate.
Hospitalizations statewide increased from 894 to 1,013 from Tuesday to Wednesday. This is not reflective of 119 people being hospitalized in a single day, but the state recording more hospitalizations during the pandemic, according to Tennessee Health Commissioner Dr. Lisa Piercey.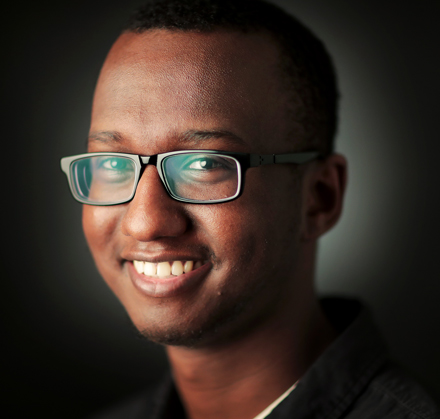 Omer Yusuf
Omer Yusuf covers Bartlett and North Memphis neighborhoods for The Daily Memphian. He also analyzes COVID-19 data each week. Omer is a former Jackson Sun reporter and University of Memphis graduate.
---