Metro
Local coronavirus growth slows even as more tests given
Shelby County's COVID-19 case rate decreased slightly from the preceding week as overall testing numbers continued to rise, according to data from the Shelby County Health Department.
The local case rate increased 19% from April 30 to Wednesday, a 5% decrease from the preceding week. Shelby County averaged about 66 new cases over the past week with high fluctuation. The lowest number of positive cases was 26 on Wednesday. The highest was 101 on Monday.
---
---
For the first time, Shelby County averaged more than 1,000 people tested a day over a week-long period – an average of 1,014 tests each day compared to 818 last week. The increase occurred in large part due to a stretch where the county reported at least 1,200 tests from April 29 to May 4.
This is significant to note, because the original goal of the county's COVID-19 task force was to test 1,000 people a day. Now it's moved on to testing at least 2,400 people a day, as it continues to expand free testing throughout the county.
Health officials have said testing plays a key role in isolating those who may be infected with the disease, and those who have come in contact with them.
The slowing case rate was definitely aided by the mere 26 new cases reported Wednesday. That was the lowest single-day total since two new cases were confirmed April 2.
It should be noted officials acknowledged a lag in getting new case numbers in time for the daily update and wasn't an accurate count. Taking out the April 2 numbers, it was the lowest total since March 31 when there were also 26 new cases.
Shelby County Health Department Director Alisa Haushalter attributed Wednesday's lower numbers to compliance with the "safer at home" order.
"Generally, as we see numbers it's a reflection of activity that happened 1o to 14 days previous," she said. 
Editor's Note: The Daily Memphian is making our coronavirus coverage accessible to all readers — no subscription needed. Our journalists continue to work around the clock to provide you with the extensive coverage you need; if you can subscribe, please do. 
While testing numbers declined again from the previous day, out of the 613 tests administered, the positivity rate was 4.2%. Overall, the positivity rate remains at 8.4% stabilizing over the past few days, and remaining below the 10% mark health officials want to avoid.
The recent coronavirus data will likely serve as a of baseline when it comes to making future decisions on evaluating whether or not Shelby County's cases have stabilized or shown a downward trend over a 14-day period.
"We're going to let the data and the science inform whether we move to Phase 2, and that will also be predicated on the kinds of behaviors we're seeing out there," said Doug McGowen, city of Memphis chief operating officer. 
Memphis and Shelby County began Phase 1 of its Back to Business plan Monday. For Phase 2 of the local reopening schedule to go into effect, public health and elected officials want another 14-day downward trend or leveling in new cases, stable hospitalization numbers, increased testing capacity and contact tracing.
Shelby County has reported 2,948 coronavirus cases, 60 deaths and 1,667 recoveries as of Wednesday, according to the county Health Department. The total number of tests administered is 35,228.
On local hospital capacity, there are 112 patients with coronavirus and 65 patients under investigation for having the virus, according to the state's Health Resource Tracking System.
Sixty-seven of those coronavirus patients and 50 patients under investigation occupy acute care beds. As of Tuesday, acute beds are at 57% occupancy relative to its surge capacity.
The remaining 45 coronavirus patients and 15 patients under investigation are in intensive care unit beds. The ICU occupancy rate is at 48% of its surge capacity.
After evaluating additional data, the expected surge in cases is no longer expected to hit Shelby County between late May and early June, Haushalter said. The tentative surge is expected between June and July, she said.
"The more that we have mitigation measures in place – specifically social distancing, but also good isolation and quarantine measures – we continue to push that surge further out," Haushalter said.
On recoveries, Shelby County reported an additional 388 people recovered from the virus between April 30 and Wednesday. The number of recoveries (1,667) continues to surpass the number of active cases (1,223).
Thirteen more people died due to complications from the virus over the past week, double the total of five from the preceding week, according to health department data.
Of the 2,273 cases where race is known, African Americans remain affected by the coronavirus at disproportionate rates. African Americans represent 68% of cases, while making up 54% of the county's population.
Statewide, Tennessee has confirmed 13,624 coronavirus cases with 226 deaths and 6,356 recoveries out of 218,796 tests reported, as of Tuesday, according to the Tennessee Department of Health.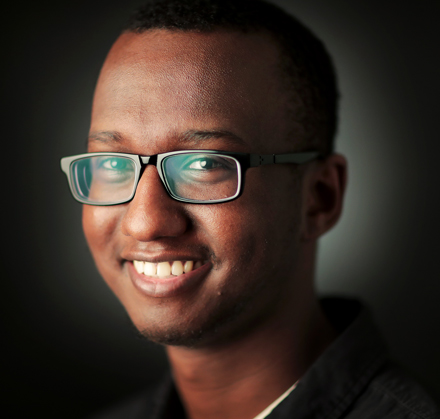 Omer Yusuf
Omer Yusuf covers Bartlett and North Memphis neighborhoods for The Daily Memphian. He also analyzes COVID-19 data each week. Omer is a former Jackson Sun reporter and University of Memphis graduate.
---