Metro
Local COVID-19 case rate and testing numbers stabilizing
For the fourth consecutive day, Shelby County reported fewer than 100 new coronavirus cases as daily testing numbers topped 1,400, according to Shelby County Health Department data.
The health department also released expanded statistics on Shelby County's 66 fatalities from the virus in its Friday morning COVID-19 update. In many cases, patients were suffering from other conditions, particularly associated with cardiac conditions.
Shelby County reported 73 new cases Friday, slightly higher than the daily average of 69 new cases over the preceding seven days. However, the small gap is not enough to offset the stabilization trend.
---
---
The county confirmed 1,467 additional tests Friday. While less than the 1,650 reported Thursday, this is more in line with the trend of at least 1,000 new tests a day. The original goal of the county COVID-19 task force was to test 1,000 a day. The intended target is now 2,400 daily.
"We've made some solid progress on our indicators of success, but we certainly have more to do," said Shelby County Mayor Lee Harris, on the pandemic's state countywide. 
Testing overall has increased rapidly in the past three weeks. Since April 19, tests are up by 110%. Of the 38,345 total tests administered in Shelby County, 20,133 were reported since April 19. The increase indicates the plan by health and elected officials to ramp up testing is showing significant signs of progress.
The positivity rate of the 1,467 tests reported Friday was 5%. That was enough to lower the overall positivity rate from 8.2% to 8.1%. As previously noted, health officials want the positivity rate to remain below 10% locally.
Shelby County reported 3,113 coronavirus cases with 66 deaths and 1,803 recoveries from the virus as of Friday, according to the health department.
Memphis and Shelby County are on the fifth day of its Phase 1 Back to Business plan. To enter Phase 2 of the local reopening schedule, public health and elected officials want another 14-day downward trend or leveling in new cases, stable hospitalization numbers, increased testing capacity and contact tracing.
The Shelby County Health Department confirmed two more deaths from the virus Friday morning. Thirteen of the reported 66 deaths related to coronavirus were reported since Monday.
Of the 66 deaths, 69.7% are African American and 30.3% are white. That's not totally surprising considering a similar disproportionate rate exists among total cases. African Americans represent 68% of cases where race is known despite making up 54% of Shelby County's population.
The health department reported 81.8% percent of those who died from COVID-19 also had an underlying cardiac condition. Those cardiac conditions include high blood pressure, heart disease or congestive heart failure, said Dr. David Sweat, chief epidemiologist at the Shelby County Health Department.
---
---
"If you can have someone else out in the world (to run your errands), and you can stay safe at home that would increase your protections," Sweat said, on those with underlying conditions. "And whenever you have to be out in public to maintain social distance and wash your hands and cover your face." 
Men represent 63.6% of deaths with complications of the virus compared to 36.4% of women, according to the health department.
The median age of deaths is 74 with the age range between 27 to 99, Sweat said. 
On local hospital capacity, 72% of both acute beds and intensive care unit beds are occupied, as of Friday, according to the state's Health Resources Tracking System. No further information was available.
As of Wednesday, there were 112 patients with coronavirus and 65 patients under investigation for having the virus, according to the same data. 
The coronavirus replication rate in Shelby County is 1.14. Meaning each person is infecting about 1.14 people, the rate was between four or five people when the pandemic was first traced in Shelby County two months ago.
"What we have right now is stable transmission in the community," Sweat said. "We would like to get the reproductive rate of the virus below one, so the epidemic begins to die out. Each person would be infecting less than one individual. That is where we need to go."
On recoveries, the number stands at 1,803, while active cases remain at 1,244.
Statewide, Tennessee confirmed 14,096 total coronavirus cases, 237 deaths and 6,783 recoveries, as of Thursday, according to the state's Department of Health. On state testing, Tennessee reported 236,328 tests administered.
Tide of COVID-19 testing continues in Memphis
Government officials try to get a handle on outbreaks with ramped up coronavirus tests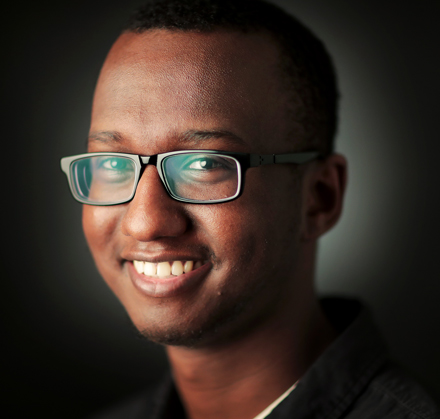 Omer Yusuf
Omer Yusuf covers Bartlett and North Memphis neighborhoods for The Daily Memphian. He also analyzes COVID-19 data each week. Omer is a former Jackson Sun reporter and University of Memphis graduate.
---