The high school football season has reached the semifinal stage in both Tennessee and Mississippi. Here's a closer look at Friday's games involving area teams. All kickoffs are at 7 p.m.
Class 6A
Ravenwood (10-2) at Whitehaven (10-3)
Notable: Ravenwood's high-octane offense meets a Whitehaven defense that's coming off perhaps its best performance of the season Friday with the winner facing either Murfreesboro Oakland or Maryville in the title game in Cookeville on Nov. 29. ... The Raptors, who received a bye in the first round after Nashville Overton was booted from the postseason for a fight against Antioch during the regular season, have scored 90 points in two playoff victories. Quarterback Brian Garcia has 37 touchdowns combined running and passing. ... Whitehaven, meanwhile, blanked previously-unbeaten Germantown 14-0 last week and finally has its entire defense pretty much intact after a long season of injuries and academic issues. ... Ravenwood traveled to Whitehaven for a semifinal game in 2014 and won, 24-14, and the Tigers returned the trip the next season, falling 20-13.
Class 3A
Nashville Stratford (5-8) at Covington (13-0)
Notable: Probably only the most optimistic Stratford fan had the Spartans getting to the semifinals. Stratford finished just 2-8 during the regular season and managed to claim the third seed from Region 5 but has since defeated Camden (29-22), Nashville Pearl-Cohn (32-27) and Fairview (26-11) to advance. ... The feel-good run will come to an end unless the Spartans can figure out a way to put up points against a Covington defense that played extremely well against Milan last week. The Chargers gave up just 45 yards on the ground in a 22-0 win. Breshun Dyson picked off two passes while Myles Starks had one. ... Offensively, sophomore Marcus Hayes failed to score for the first time this year but finshed with 154 yards on 24 carries, taking his total to 1,978.   
MHSAA 6A
Madison Central (10-3) at Horn Lake (13-0)
Notable: Horn Lake extended its best season in school history and advanced to the North Half title game with a hugely-impressive 35-14 victory over Starkville last week while Madison Central knocking off Northwest Rankin, 27-10. ... Quarterback Raydarious Jones led the Eagles, scoring on runs of 90 and 52 yards. Mr. Football winner Nakobe Dean also had a pair of scoring runs. ... It's been a good week for Dean, who is rated as the nation's No. 1 linebacker prospect; he's been named a one of five finalists for the High School Butkus Award. ... Madison Central has run the ball well all year, led by junior Jimmy Holliday (1,408 yards, 17 touchdowns) and sophomore Duke Arnold (964, 11). Safety Peyton Rea and linebacker Nick Carter have combined for 174 tackles and 22 tackles for loss.
MHSAA 5A
Olive Branch (12-1) at West Point (12-1)
Notable: Friday's game will be a rematch of one of Mississippi's finest games of the season as West Point handed the Quistors their only loss, 34-33, on Oct. 12. ... This will be Olive Branch's ninth appearance in the North Half title game and the first time it's made consecutive apperances since 2006-2007. ... The Quistors will need their defense to come through like it did last week against Holmes County Central; Olive Branch held a team that was averaging almost 39 points per game scoreless (the team's third shutout of the year) and gave up just 152 yards in a 21-0 victory.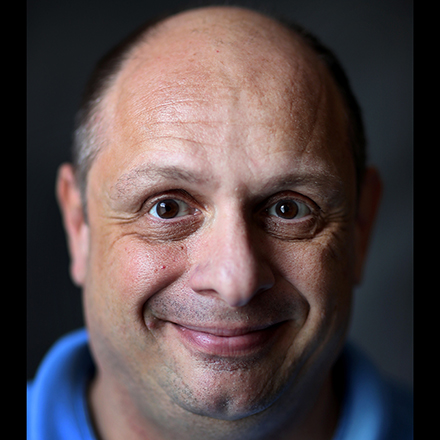 John Varlas
John Varlas is a lifelong Memphian who has covered high school sports in various capacities for over 20 years.
---