Eric Gray makes Mr. Football history; Maurice Hampton of MUS also claims top prize
NASHVILLE – Losing in the state semifinals is a bad dream that Eric Gray continues to relive. But Sunday was a dream come true.
Gray, who led Lausanne to a Shelby County record 38 straight victories and two state championships before a loss to Christ Presbyterian Academy in the state semifinals on Nov. 16, was named Division 2-AA Mr. Football Sunday during ceremonies at Nissan Stadium in Nashville.
He's the first player in the 33-year history of the award – in any division – to win Mr. Football three times.
"It was definitely on my dream board to win three," he said. "Looking back to my sophomore year when it was my first time here and now my senior year ... but the (CPA) game is a nightmare every time I go to sleep.
"Thinking about those last moments, walking off the field crying ... it's hard to think about."
Sunday's award was a terrific consolation prize though and puts an exclamation mark on one of the best and most productive high school careers in Memphis. 
In nine regular-season games, Gray rushed for 1,928 yards and scored 34 touchdowns. In addition to his three Mr. Football awards, he was Gatorade player of the year in 2017 and graduates as the state's all-time leader in touchdowns with 138.
It's totals like those that landed him offers from a host of football powers. Gray has long been committed to Michigan but reiterated Sunday that Tennessee is still an option. He said he likely won't make his decision until signing day on Dec. 19.
"I was actually watching some film from my sophomore year a couple of days ago," he said. "I've changed so much in my running style, my vision, the way I set up blocks now ... the evolution of me (as a player) has been fun."
Memphis' other winner is also a highly evolved player. And unlike Gray, Maurice Hampton still has one more game to go.
The senior wide receiver-defensive back claimed the honors in Division 2-AAA, becoming the eighth MUS player to take home a Mr. Football award. Hampton was the winner over two other Memphians, CBHS senior defensive lineman Bill Norton, who won in 2017, and star Briarcrest offensive lineman Omari Thomas.
Hampton, who is committed to play both football and baseball at LSU, caught 42 passes for 988 yards in nine regular-season games, scoring 12 times. In addition, he returned two punts and one kickoff for scores and anchored the secondary on an Owls team that takes an 11-0 record into Friday's state championship game against Brentwood Academy in Cookeville.
"I was just honored to be a finalist," he said. "Big O and William ... obviously they're two good players. To win the award in my senior year, it's a blessing. But I would take winning a gold ball over this any day."
Rube Scott Rhea of Fayette Academy was a finalist for the award in Division 2-A, which was won by Davidson Academy quarterback Stone Norton for the second year in a row.
Sunday's other winners were Bryce Hanley of Greenback (1A); Aaron Swafford of Meigs County (2A); Alcoa's Walker Russell (3A); Cade Ballard of Greeneville (4A); Deshawn Page of Knoxville Fulton (5A); Cane Ridge's Devon Starling (6A) and Murfreesboro Oakland's Garrett Taylor (kicker).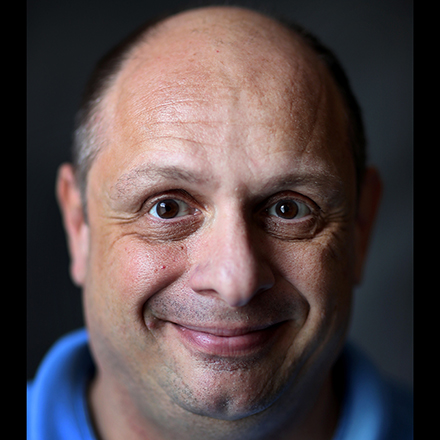 John Varlas
John Varlas is a lifelong Memphian who has covered high school sports in various capacities for over 20 years.
---