Metro
Haushalter: No decisions have been made to modify Phase 2
The coronavirus recovery rate is currently at 70%, and 27% are active cases, Alisa Haushalter, Shelby County Health Department director, said during the Memphis and Shelby County Joint COVID-19 Task Force meeting.
Regarding the weekend increase, Haushalter mentioned the 385 new cases were reported on Saturday. She said extensive testing on the 15th and 16th led to an increase in the number of test results.
She said it was representative of surge testing and a backlog of lab results, and that Saturday's numbers reflected 19 days of testing results.
The positivity rate is still higher now than when Shelby County was in Phase 1 of the Back to Business plan, and we will remain in Phase 2 for the unforeseeable future, Haushalter said.
"Masks make a difference," she added.
Haushalter reiterated the importance of hand washing for at least 20 seconds as the first defense against the virus.
She also encouraged people to look at the Centers of Disease Control and Prevention website to see where transmission stands nationwide and to take appropriate cautions when traveling outside of Shelby County and to avoid crowds. 
Haushalter said if individuals don't self-isolate as told they will issue a health directive and they have the power to take a person to court if it escalates. 
Dr. Bruce Randolph, Shelby County Health Department Health Officer, said the department has issued health directive number seven. The main addition to the new directive is information pertaining to nursing homes. He mentioned Gov. Bill Lee's executive order allowing some visits if nursing homes are up to standard. Shelby County has adopted the executive order in its latest health directive.
Randolph also stressed the importance of wearing masks or facial covering.
Haushalter said the Health Department's lawyers are investigating the legality of enforcing a mask mandate. She said the more we wear masks, others will wear their masks.
On moving to Phase 1, Haushalter said if numbers continue to rise, we could run the risk of moving back to Phase 1. 
The focus needs to be on identifying and addressing clusters, she said. Haushalter said officials are seeing community spread through social events, trending toward a younger age group, the 25-45 range, being affected.
Haushalter attributes the increase in cases in moving to Phase 2 and not enough people wearing masks and warmer weather. She does not believe the increase is linked to Memorial Day weekend or protests against police brutality. 
Haushalter said no decisions have been to modify Phase 2.
"We want to focus heavily on the message of masking, handwashing and staying home when ill," she said. 
Haushalter said CARES Act funding has allowed them to hire more contact tracers and office space to house them.
She added that racism is a pandemic in our country.
"We in public health have focused on root causes of and for health," she said. "Many systemic issues in our country that continue to affect communities of color. It's time we declare racism as a pandemic."
She said it allows them to address it in a more comprehensive way. This is in reference to Shelby County Commission passing a resolution declaring racism a pandemic Monday night.
"I do believe this is a difficult issue to tackle," she said. She added that it's important we stay committed to making change.
Dorcas Young Griffin, director of community services for Shelby County and member of the COVID-19 task force, talked about the impact of coronavirus on evictions.
Griffin said over the past couple of weeks they've been discussing the nearly 9,000 evictions that await courts after three month closure. She said many of these cases involve people who are dealing with job loss or illness due to COVID. 
She said the agency will offer legal and financial services through several partners to assist tenants in these situations. 
Griffin said about $2 million is in the eviction settlement fund, the majority is CARES Act funding from the city of Memphis and Shelby County government.
She said both tenants and landlords who may qualify can complete a screening test at home901.org/covid/resources. 
Young Griffin said this effort is only one of many we must take to address housing and security in Shelby County.
"We're doing everything we can to make Shelby County a better place for all its residents," she said.
Editor's Note: The Daily Memphian is making our coronavirus coverage accessible to all readers — no subscription needed. Our journalists continue to work around the clock to provide you with the extensive coverage you need; if you can subscribe, please do.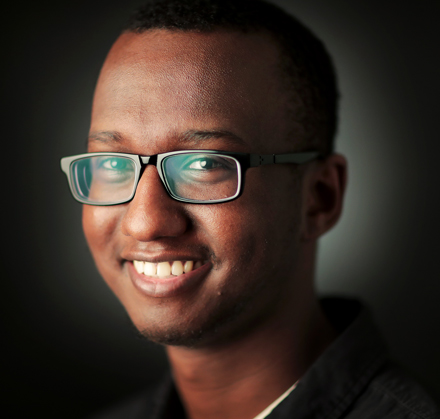 Omer Yusuf
Omer Yusuf covers Bartlett and North Memphis neighborhoods for The Daily Memphian. He also analyzes COVID-19 data each week. Omer is a former Jackson Sun reporter and University of Memphis graduate.
---