Memphis attorney Wiseman to serve on Lee's staff
Memphis attorney Lang Wiseman will serve as deputy to the governor and chief counsel for Gov.-elect Bill Lee. He is among the next governor's staff appointments announced Tuesday and the only one from Shelby County so far.
Wiseman, a University of Tennessee trustee and former chairman of the Shelby County Republican Party, served as campaign counsel for Lee during his gubernatorial run and chaired Lee's Shelby County campaign.
"Bill Lee is going to be a tremendous leader for Tennessee, and I'm honored to have the opportunity to serve him in this role," Wiseman said.
Lee spokeswoman Laine Arnold said Wiseman will be stepping down from the UT board of trustees and is working through the details.
Gov. Bill Haslam appointed Wiseman to the board earlier this year after the Legislature passed the UT FOCUS Act reconstituting the board of trustees.
The former UT basketball co-captain, who scored 1,156 points, good for 24th all-time, founded Wiseman Bray PLLC in Memphis, a firm specializing in business and commercial litigation. He earned a bachelor's degree in business from UT-Knoxville and a law degree from Harvard Law School, where he graduated cum laude.
Wiseman also serves on Haslam's Council for Judicial Appointments and is vice chairman of the Advisory Commission to the Supreme Court on Rules of Practice and Procedure, according to his law firm website.
Previously, he was counsel to the U.S. Senate Governmental Affairs Committee and was law clerk for Judge Harry Wellford on the Sixth Circuit U.S. Court of Appeals.
In 2006, he was involved in litigation when Republican state Senate candidate Terry Roland filed a lawsuit against Democratic candidate Ophelia Ford of Memphis, successfully contesting her win in a special election.
In announcing this first round of appointments, Lee's transition team said it received information from more than 900 applicants seeking to serve in his administration and nearly 2,000 ideas for improving state government. Lee is set to take office in January.
"We have received a tremendous amount of interest from Tennesseans across the state who are interested in serving our administration," Lee said in a statement. "I am proud to announce these first members of my cabinet and staff. They are highly qualified to lead in their respective areas and will be an important part in helping our state continue to grow."
Other appointments announced by Lee include:
Danielle Barnes, current commissioner of the Tennessee Department of Human Services, will continue in that role. She previously served as deputy commissioner and general counsel of the Department of Human Resources. She grew up in the Knoxville area, earned her undergraduate degree from Spelman College and her law degree from the University of Tennessee College of Law.
Barnes worked with Memphis and Nashville law firm Farris Matthews, now Farris Bobango, before taking a position in 2004 as legislative coordinator with the Department of Human Services and working her way through the ranks. She is the only minority in this round of appointments.
"I am grateful to Gov.-elect Lee for the tremendous opportunity to continue to serve the citizens of Tennessee as the commissioner of the Department of Human Services," Barnes said in a statement. "Public service is my passion and it is an honor to continue building a thriving Tennessee with a team of individuals dedicated to providing essential services to the community."
Stuart McWhorter, who chairs Lee's inauguration planning efforts and served as finance chairman for his campaign, will be commissioner of the Department of Finance and Administration. He is chairman and president of Clayton Associates, an investment management company founded in 1996 that focuses on early investments in the health care and technology industries.
Marie Williams, a Crockett County native from West Tennessee who serves as commissioner of the Department of Mental Health and Substance Abuse Services, will continue in that position, leading the department in assisting people in securing treatment and recovery services for mental illness, emotional disturbances and substance abuse.
Blake Harris, executive director for Lee's transition team, will serve as chief of staff for the governor-elect. He is an attorney and was responsible for Lee's overall campaign strategy.
Butch Eley, chairman of Lee's transition leadership team, will be the governor-elect's chief operating officer. Most recently he was chief growth officer for DBI Services, a provider of performance-driven operations and maintenance and asset management services. He founded Infrastructure Corp. of America in 1998, served on Lee's Business Advisory Coalition during the campaign and is a former member of the Republican Governor's Association Executive Roundtable.
Chris Walker, who served as communications adviser to Lee during the campaign and worked recently with the American Enterprise Institute and The Heritage Foundation, will serve as communications director.
Tony Niknejad, policy director of Lee's campaign, will be policy director for the governor-elect. He previously worked as Tennessee state director for the American Federation for Children, a national group advocating for school choice, and with the Republican Party in Kentucky when it took control of the House in 2016. He was also a policy staffer in the Tennessee Senate and was chairman of the Davidson County Young Republicans.
Lee said during the campaign he favors school choice and would back a form of vouchers enabling children in struggling schools to attend private schools. But he has not made any specific proposals for these types of "opportunity scholarships."
Laine Arnold, press secretary for Lee's transition team, will continue serving as press secretary for the governor-elect. She held the same role during Lee's campaign and also worked for Randy Boyd's campaign during the Republican primary.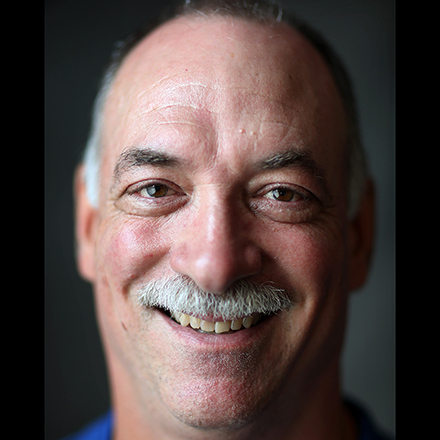 Sam Stockard
Sam Stockard is a Nashville-based reporter with more than 30 years of journalism experience as a writer, editor and columnist covering the state Legislature and Tennessee politics for The Daily Memphian.
---