Metro
Official: About 13% of local population tested for coronavirus
Shelby County Mayor Lee Harris starts off Tuesday's Memphis and Shelby County Joint COVID-19 Task Force briefing. 
Harris talked about his executive order he signed today to protect prisoners from COVID-19 in Shelby County.
---
---
Harris said the executive order will require testing for employees or prisoners who are experiencing symptoms or exposure to COVID-19.
Harris said masks and facial coverings will be distributed to staff and prisoners at no cost each week.
Dr. Bruce Randolph, Shelby County Health Department Health Officer began by stating why he is wearing a mask. He mentioned people pointed out they were not wearing masks in briefings. 
He said they were told they spoke clearer without them, but will begin to practice what they preach by wearing masks today.
Randolph mentioned the 594 new cases reported Tuesday and that it was over a two-day period. There was an issue uploading the data, which is why there was no daily update Monday.
On testing, Randolph said Shelby County has performed more tests than any other county in the state. The number of tests performed is over 126,000.
That is about 13% of the population, Randolph said.
Randolph said to "please show up for the appointment" if you get tested. He said that about a third of those who book an appointment don't show up.
He said the higher positivity rate is an indication of transmission; it's not just because more people are getting tested.
Randolph said the trend that is concerning them is the positivity rate. The overall rate is up to 7.8%.
Randolph said hospitalizations continue to rise.
"All of these trends serve as reasons as to why we have to take special steps to avoid further spread of this virus," Randolph said.
On hospital capacity, Mayor Harris said they are concerned and mentioned the alternate care facility at 495 Union Ave.
Randolph said they are not panicking about hospital capacity yet and are maintaining a "watchful eye."
On the upcoming July 4 weekend, Randolph urged citizens to practice safety measures: wear facial covering/masks, stay at least six feet apart and practice good hand washing.
He said cases went up after Mother's Day and Memorial Day. They are also expecting increases during July 4, and he said he hopes you prove us wrong. Randolph said to keep gatherings to ideally 10 people.
Randolph said the increase in transmission is from close contact.
"The bottom line: it's the gathering that leads to close contact which leads to the infection," Randolph said. That's why they're emphasizing social distance and wearing a facial covering or a mask.
The virus is impacting the African American and Hispanic communities at disproportionate rates locally, Randolph said.
Dr. Latonya Washington, President of Bluff City Medical Society, said about 50% of are African American and they make up 61% of the death rate. Hispanics comprise 28% of cases in the county.
It's shining a light on health disparities that affect people of color, Washington said.
Other factors contributing include comorbidities: Heart conditions, obesity and asthma. These enhance the risk of dying from COVID-19, Washington said.
Other issues playing into the disparity are those who live in multi-generational homes that make it hard to social distance, she said.
"Seeking care is often one of the most vulnerable times for any person," Washington said.
Washington said you need to remain isolated until after you get your test results.
On schools reopening, Randolph said the health department is going to make a recommendation soon on what should happen this fall.
Randolph said they make recommendations based on data. Policy makers translate that data and turn that into policy, Randolph said. 
Mayor Harris said they are looking at a variety of ways to "tighten the faucet." He said that includes whether or not we are in the right phase or not. Harris said they are additional measures that we can do other than moving back to Phase 1.
On schools, Harris said they are talking with school officials and that all things "were a go" to reopen this fall. 
Harris said they are supportive of the city of Memphis' mask ordinance.
On the county side, they are talking with the state whether the county has a mandate ability on masks, Harris said.
"We don't believe the county has that authority," Harris said. "The state would have to grant us that authority."
Editor's Note: The Daily Memphian is making our coronavirus coverage accessible to all readers — no subscription needed. Our journalists continue to work around the clock to provide you with the extensive coverage you need; if you can subscribe, please do.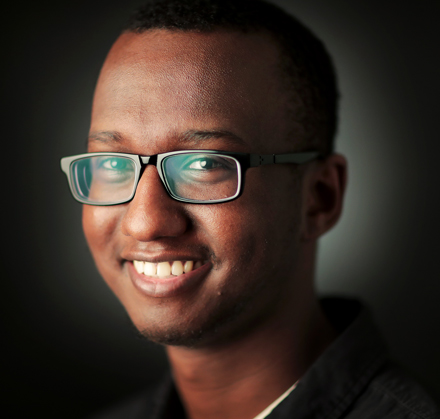 Omer Yusuf
Omer Yusuf covers Bartlett and North Memphis neighborhoods for The Daily Memphian. He also analyzes COVID-19 data each week. Omer is a former Jackson Sun reporter and University of Memphis graduate.
---